Why join the Geisinger family
Discover a more rewarding career with Geisinger
There's a reason Geisinger is a national model of integrated healthcare. It begins with our people: about 30,000 employees who, like you, share an unwavering commitment to innovation, quality and the highest level of patient care.
We want you to love what you do and to help us continue to transform healthcare for our region and nation. We are among the nation's top 15 health systems by Truven Health Analytics (formerly Thomson Reuters) and we are named one of the 100 great places to work in healthcare by Becker's Hospital Review.
As part of the Geisinger family, you join a tradition of service that is deeply rooted in the personal and professional well-being of our employees. We believe in the right balance between life and work, as well as the importance of feeling fully appreciated and satisfied at the end of each day. Our employees are rewarded with competitive salaries and comprehensive benefits package, including health insurance, compensated vacation time and holidays, a 401(k) plan and more.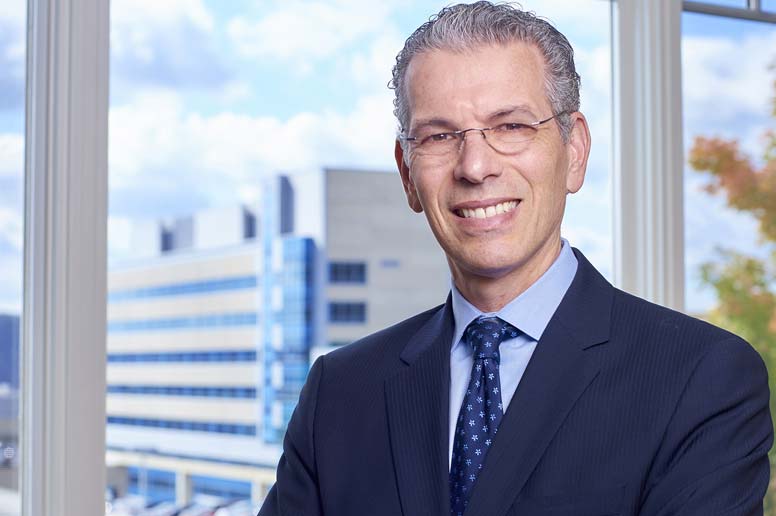 "Practicing at Geisinger is a tremendous opportunity to further your career at an organization that is having an impact on healthcare throughout the United States. America definitely pays attention to what we are doing here, and we welcome the opportunity to set an example as we provide innovative and compassionate care and better serve our patients."
A national model of patient care, compassion and accountability
Established in 1915, Geisinger instituted a highly efficient operational model that combined group practices and an interdisciplinary team approach to patient care. President Obama hailed Geisinger as a national model of innovative healthcare resulting from our evidence-based practices and ProvenCare® approach, which improves the way patients receive care by optimizing outcomes and decreasing costs.
GHS comprises 12 hospital campuses, 2 research centers and a 510,000-member health plan serving more than 3 million residents in central, south-central and northeast Pennsylvania and beyond. We have approximately 30,000 employees, including nearly 1,600 employed physicians, all of whom share a commitment to quality healthcare.
Beyond the bounds and norms of patient care
By combining cutting-edge procedures and best practices with the most advanced medical and information technologies, Geisinger continues to drive improvement by every measure in patient safety, outcomes and satisfaction.
Geisinger has a long-standing commitment to medical education and embraces its responsibility in training the next generation of physicians, advanced practitioners, nurses and other healthcare professionals. Our unwavering emphasis on academic excellence will continue to help prepare well-trained providers for the anticipated increase in medical demand.
But we do not rest on these standards alone. We continue to push the boundaries of research and clinical trials with an ambitious agenda ranging from etiology and genomics of disease to comparative effectiveness and optimizing healthcare delivery, while also pioneering new surgical techniques and patient protocols.
Geisinger is a regional resource whose capabilities and reputation rank among the nation's elite healthcare systems. We enjoy what we do and the difference we make each day — and we invite you to be a vital part of it all.