Kieran Clare, 9, of East Stroudsburg, was born with cerebral palsy with spastic diplegia, which affected his legs and arms, making them very stiff. The stiffness left him unable to walk without assistance from a large walking frame. He spent most of his young life pulling himself in a commando crawl.
Watch Kieran's video.

His mother constantly worked to stretch his legs and researched ways to help Kieran. She learned about a procedure called a dorsal rhizotomy, and discovered that a surgeon at Geisinger Janet Weis Children's Hospital could perform it.

At age 7, Kieran underwent the procedure and is now able to walk with only the help of leg braces and the occasional assistance of a cane.

The Child Life Department receives funding from donations to Children's Miracle Network at Geisinger. Child Life helped Kieran with distractions and kept him comfortable during his stay in the hospital by providing activities, video games and other things to keep him busy.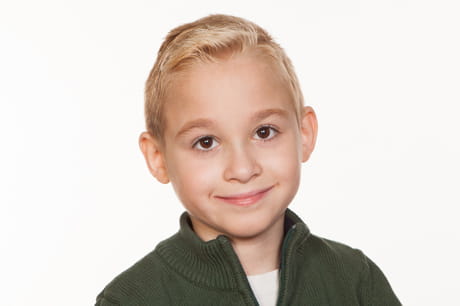 Content from General Links with modal content