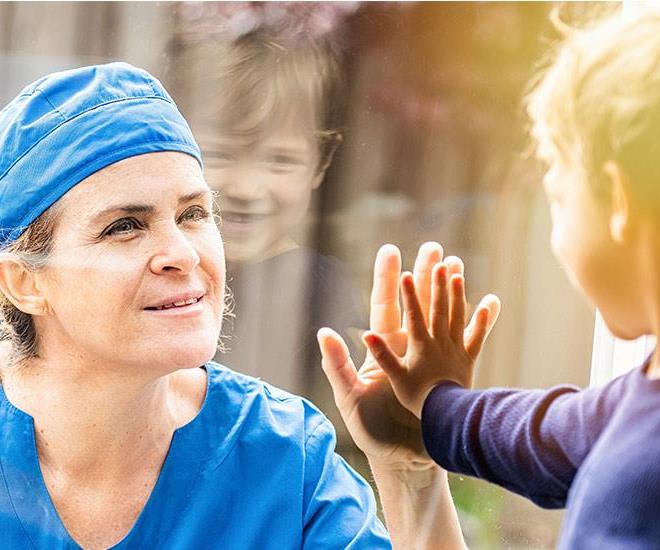 Thank you, heroes
Send a message of thanks to our teams fighting COVID-19
Take a moment to share a message of thanks or inspiration with our frontline teams working around the clock to battle COVID-19 and care for our communities. We'll share your messages with them so they can see your words of support. It's a small act that will make a big difference for our frontline teams.
If you would like to send handwritten notes or cards to the frontline, please contact Danielle Furnari at geisingerevents@geisinger.edu or 570-214-0300.
By submitting this form, you agree that this message may be chosen and used on the Geisinger Health Foundation website, and/or published in future print materials. You may receive email updates from Geisinger Health Foundation and can opt-out at any time.
Charitable organizations that solicit contributions are required by the Commonwealth of Pennsylvania to provide the following statement: "A copy of the official registration and financial information may be obtained from the Pennsylvania Department of State by calling toll free, within Pennsylvania, 800-732-0999. Registration does not imply endorsement." Read our disclosure statement.