Geisinger Magazine
A publication of Geisinger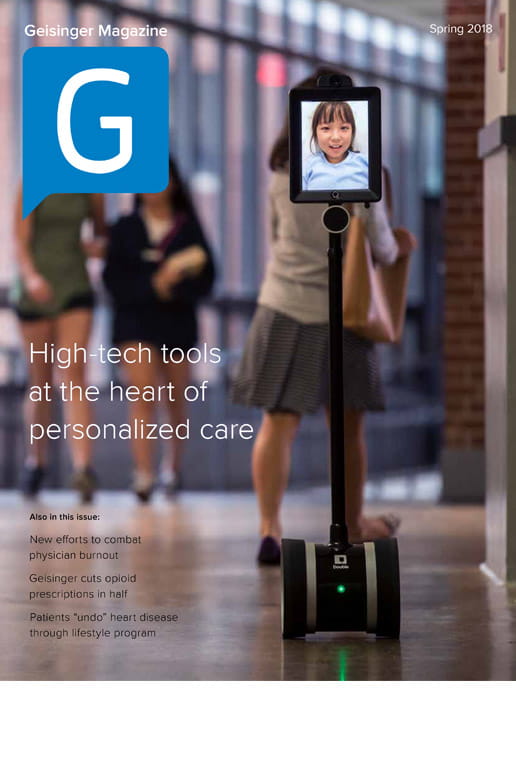 Spring 2018 feature articles
Combating physician burnout: New efforts to help Geisinger's physicians and other providers.
Stemming the opioid tide: Geisinger cuts prescriptions in half.
High-tech caring: Technology personalizes Geisinger's caring like never before.
"From Crisis to Cure": A recap of Geisinger's national gathering of thought leaders.
Undoing heart disease: It's possible, and Geisinger is showing patients how.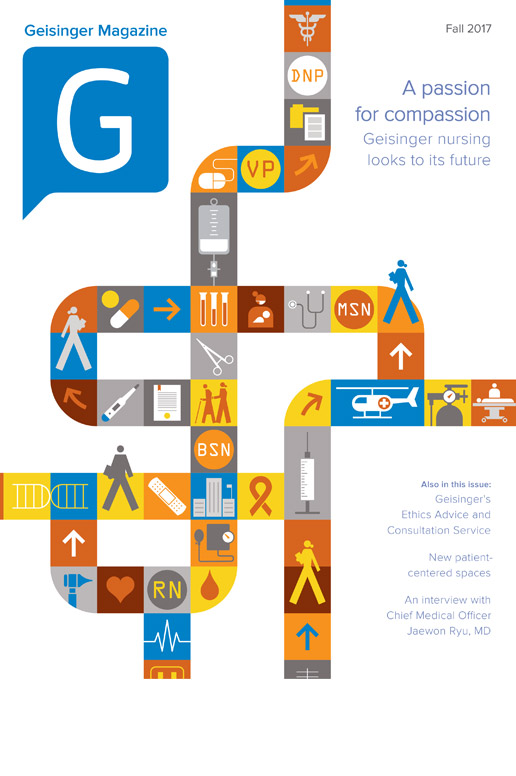 Fall 2017 feature articles
A champion for innovation: Former PA Department of Health Secretary Karen Murphy joins Geisinger as chief innovation officer.
Geisinger nursing: A passion for compassion: doubling down on its commitment to nursing education, careers and recruiting.
Designing for patients: See how patients' needs are driving the design process for new spaces throughout Geisinger.
New partnerships with Highmark and Jersey Shore: Geisinger expands services into north-central Pennsylvania.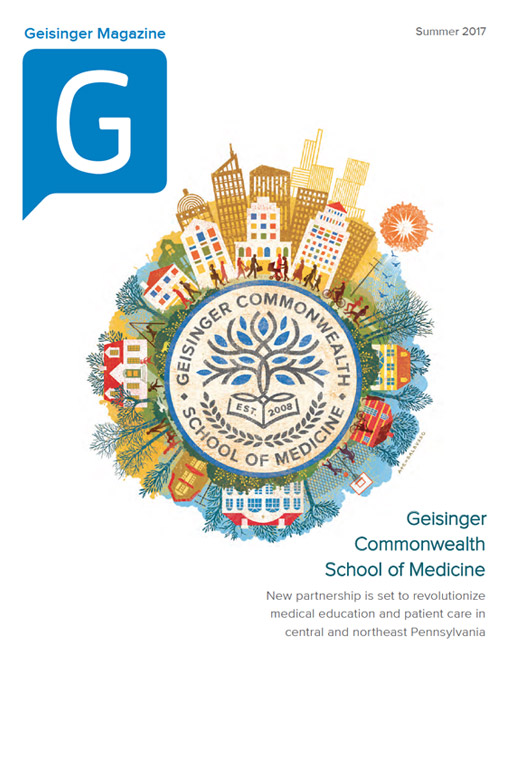 Summer 2017 feature articles
Geisinger Commonwealth School of Medicine: How the integration of The Commonwealth Medical College into Geisinger is poised to transform both organizations — and healthcare.
Making Scranton the healthiest place to live: Springboard Healthy Scranton seeks to transform the health of Scranton residents.
Recognizing top-ranked care providers: Get to know 4 Geisinger physicians who rank among the top 10 percent nationally for the patient experience they provide.
On the front lines of care: Follow along as Geisinger leaders make early-morning rounds and share observations and ideas.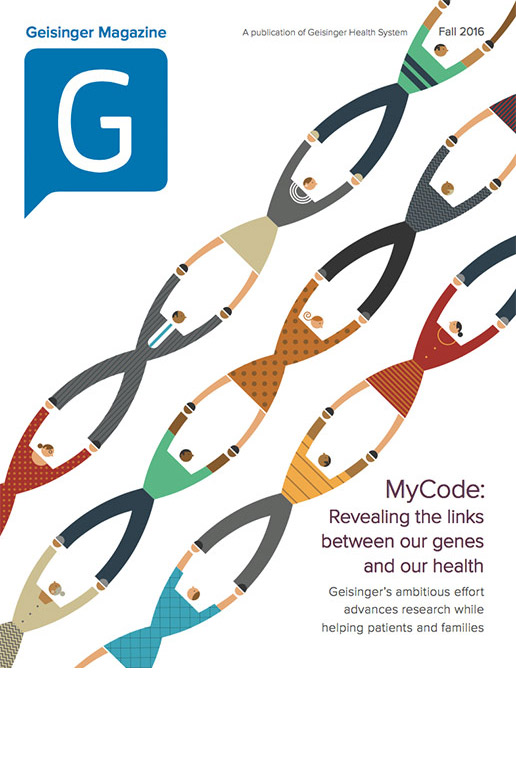 Fall 2016 feature articles
MyCode: Unraveling the connections between people's genes and their health.
Rehearsed & ready: How local actors and volunteers are helping new providers master the art of communicating with patients.
A fresh approach to treating diabetes: New program prescribes healthy foods to help patients manage diabetes.
Investing in our member hospitals: New facilities are transforming surgical care in Scranton and Camp Hill.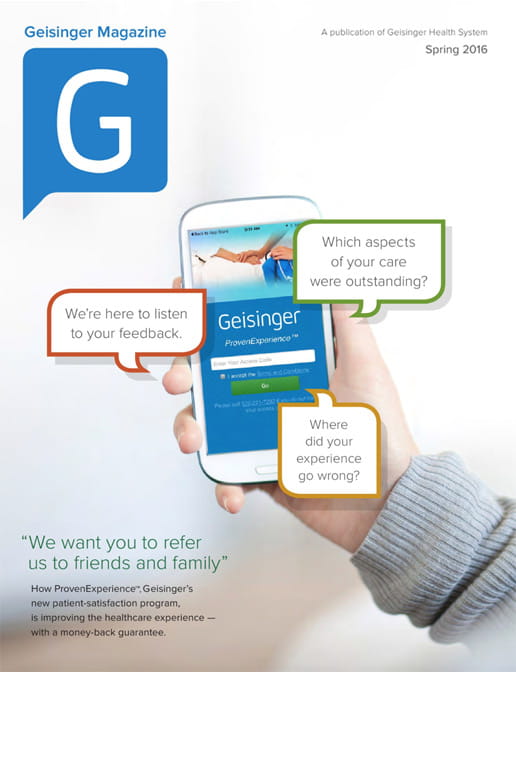 Spring 2016 feature articles
ProvenExperience™: Our patient satisfaction program and it vision for outstanding patient care.
After Pediatrics: A clinic providing young adults a much needed medical home.
A Prescription for Peace of Mind: Pharmacists becoming an integral part of patient care.
Modern-Day House Calls: Paramedics caring for patients in their homes.