23-month-old boy doing well after emergency snow transport to Geisinger's Janet Weis Children's Hospital
FOR IMMEDIATE RELEASE:
DANVILLE, Pa. – Amidst the height of Tuesday's blizzard, the emergency, 80-mile trek of a 23-month-old boy to Geisinger's Janet Weis Children's Hospital in Danville, Pa., ignited a media storm.
Bentley Gingerlowski, who was born with a rare congenital heart defect, was transported from Pocono Medical Center in East Stroudsburg to Geisinger Medical Center's Janet Weis Children's Hospital by an emergency convoy that included PennDOT plows, The Pennsylvania National Guard, the Pennsylvania State Police and Suburban EMS.
During a weather advisory press conference, Pennsylvania Governor Tom Wolf shared the perilous tale of Bentley and his brave convoy crew battling the record-setting storm amidst snow-covered roadways and their ensuing safe arrival at the Danville specialty hospital. The vivacious toddler is now resting comfortably, completely unaware of the fanfare surrounding his precarious journey.
"We're very grateful for each and every member of the team who provided service to get our son here safely," said mom Nicole Gingerlowski, adding that Geisinger medical personnel helped coordinate the emergency transport as Stella dropped more than two to three feet of snow along their path.
Nicole and her husband, Brian Gingerlowski, initially raced their toddler from their Mt. Pocono, Pa., home to the closest hospital because of a low platelet condition that caused external bleeding. They later requested the transport to Geisinger, where treatment has stabilized his life-threatening condition. Bentley's heart condition has been treated by Geisinger specialists since he was born there almost two years ago.
"To finally get here was a relief," said Nicole, explaining that both the treacherous transport and the uncertainty surrounding their son's condition left them terrified.
"To see your son that way was scary," Nicole said. "He's always been a fighter, but not knowing what would happen to him really was the scariest part."
When the convoy pulled in to Geisinger's Janet Weis Children's Hospital, the family found comfort that they had arrived at their home away from home.
"I know all the doctors here and I know that they care for my son," Nicole said.
"At other hospitals, it feels like Bentley is a patient. But here, we feel like family. The care he gets here is outstanding."
The toddler will remain at Geisinger to undergo additional testing.
About Geisinger
Geisinger is committed to making better health easier for the more than 1 million people it serves. Founded more than 100 years ago by Abigail Geisinger, the system now includes 10 hospital campuses, a health plan with more than half a million members, a research institute and the Geisinger College of Health Sciences, which includes schools of medicine, nursing and graduate education. With more than 25,000 employees and 1,700+ employed physicians, Geisinger boosts its hometown economies in Pennsylvania by billions of dollars annually. Learn more at geisinger.org or connect with us on Facebook, Instagram, LinkedIn and Twitter.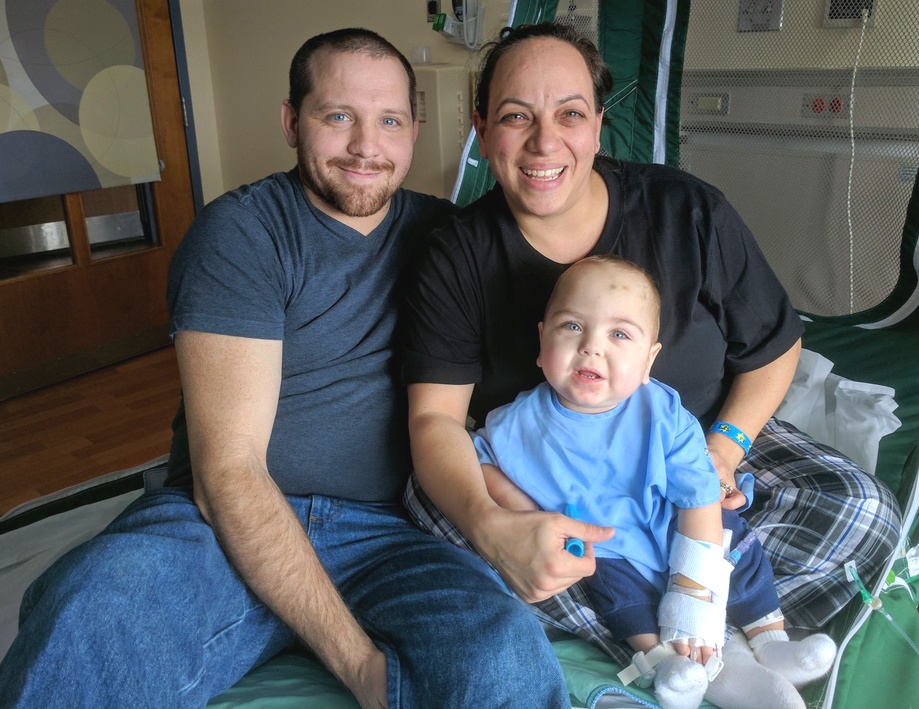 Content from General Links with modal content