MyCode study could lead to new drugs to prevent coronary artery disease
DANVILLE, Pa. – People with certain mutations in a gene known as 'ANGPTL3' are up to 41 percent less likely to get coronary artery disease, according to the results of a major new study published in the New England Journal of Medicine today.

The finding, a result of work coming out of Geisinger's MyCode Community Health Initiative, could lead to new drugs that mimic the effect of these gene mutations and lower the risk of coronary artery disease.

Previous work had shown that some mutations to this gene cause decreased levels of low-density lipoprotein – commonly known as 'bad' cholesterol – as well as triglycerides and high-density lipoproteins. However, whether this produced an actual effect on cardiovascular disease was unknown.

This study, led by collaborators at the Regeneron Genetics Center, demonstrated that there was an effect of decreasing coronary artery disease.

In the first part of the two-pronged study, researchers looked at genetic data from 58,335 adult MyCode participants and reviewed the electronic health records of those patients who had one of 13 mutations to the gene. Compared to individuals without a mutation in the 'ANGPTL3' gene, those with one of the mutations had a lower prevalence of coronary artery disease.

In the second prong of the study, Regeneron gave an antibody-based drug that inhibited the function of the gene to mice and later to healthy volunteers as part of an early stage clinical trial. They found that the drug had similar effects to the gene mutations – it inhibited the functioning of the ANGPTL3 protein in humans and, in the mice, the antibody reduced the extent of atherosclerosis, a precursor to coronary artery disease.

The conclusion is that drugs which inhibit 'ANGPTL3' activity are a potentially effective way to reduce the risk of atherosclerotic disease in individuals with elevated cholesterol and could help in the fight against coronary artery disease.

"This is an exciting research finding that identifies a potential target for better drugs to prevent coronary artery disease in high risk individuals. It's a great example of the power of genomic analysis in a large clinical population. This research was possible only because of the thousands of Geisinger patients who volunteered to participate in the MyCode Community Health Initiative," said David J. Carey, Ph.D., a co-author on the paper and chair of the Department of Molecular and Functional Genomics at Geisinger.

"Geisinger, along with our collaborators, will continue to pursue groundbreaking research in precision medicine as we move forward with MyCode and grow the program with additional volunteers," said David H. Ledbetter, Ph.D., Geisinger executive vice president and chief scientific officer.

Regeneron said the New England Journal of Medicine publication demonstrated the power of combining genetic studies with clinical exploration. "Our team of researchers used large-scale human genetic studies and mouse models to demonstrate that inactivation of ANGPTL3 reduces key lipid levels and cardiovascular disease risk," said Frederick Dewey, M.D., a co-author of the paper and Head of Translational Genetics at the Regeneron Genetics Center. He said Regeneron will pursue the continued clinical development of the investigational drug, currently in Phase 2 studies, for the potential treatment of severe dyslipidemia.

This past December Geisinger and Regeneron published two other peer-reviewed papers in the journal Science, including one on a dangerous, inherited form of high cholesterol known as Familial Hypercholesterolemia (FH). That study helped to define the extent of the disease in the general population and showed that the disease is systematically undertreated.


About MyCode and DiscovEHR
The MyCode Community Health Initiative is a precision medicine project, originally launched in 2006, at Geisinger Health System in which Geisinger patient-participants have consented to donate blood and other biological samples to a system-wide biobank designed to store those samples for wide research uses and for genomic or precision medicine.

The DiscovEHR Study was launched in 2014 by Geisinger in collaboration with Regeneron Genetics Center. In the DiscovEHR Study, MyCode patient-participants have consented to have parts of their genomes read or analyzed – the technical term is "sequenced." To date, more than 92,000 patient-participants' genes have been sequenced, creating a rich database for current and future research.
About Geisinger
Geisinger is an integrated health services organization widely recognized for its innovative use of the electronic health record and the development of innovative care delivery models such as ProvenHealth Navigator®, ProvenCare® and ProvenExperience®. As one of the nation's largest health service organizations, Geisinger serves more than 3 million residents throughout 45 counties in central, south-central and northeast Pennsylvania, and also in southern New Jersey at AtlantiCare, a Malcolm Baldrige National Quality Award recipient. In 2017, the Geisinger Commonwealth School of Medicine and Geisinger Jersey Shore Hospital became the newest members of the Geisinger Family. The physician-led system is comprised of approximately 30,000 employees, including nearly 1,600 employed physicians, 13 hospital campuses, two research centers, and a 583,000-member health plan, all of which leverage an estimated $12.7 billion positive impact on the Pennsylvania and New Jersey economies. Geisinger has repeatedly garnered national accolades for integration, quality and service. In addition to fulfilling its patient care mission, Geisinger has a long-standing commitment to medical education, research and community service. For more information, visit www.geisinger.org, or connect with us on Facebook, Instagram, LinkedIn and Twitter.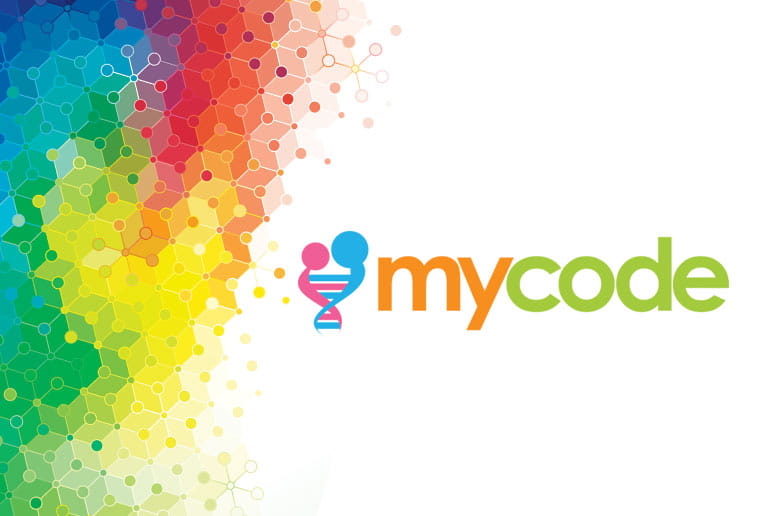 For media inquiries:
David Stellfox
Marketing & Communications

570-214-6549