Geisinger to introduce business administration fellowship
New program will train medical students in health systems administration
DANVILLE, Pa.
– In its continuing efforts to educate the next generation of physician leaders, Geisinger will introduce a new fellowship program focused on the intersection of business administration and healthcare. The Geisinger Medical Student Business Fellowship will provide medical students with a demonstrated interest in healthcare administration the opportunity to work alongside executive leaders during their summer recess from medical school. The program, which will debut in Summer 2018, is open to all students who are actively enrolled in medical school.
"This program is the latest example of our commitment to medical education that prepares the doctors of tomorrow to succeed in the changing, dynamic healthcare landscape," said David T. Feinberg, M.D., MBA, Geisinger president and CEO.
Today, many U.S. medical schools offer combined MD/MBA programs, with many more being added each year. The focus of the Geisinger program will be to give the selected medical students real-world exposure to the day-to-day operations within a fully integrated, innovative healthcare organization. It will give them the opportunity to work on Geisinger projects that are aimed at improving care, reducing costs, increasing efficiency and understanding and tackling social determinants of health.
The program will expose participants to various mentors from Geisinger executive leaders and senior administration for an 8 to 12 week period.
"We want to give interested students the chance to see what it takes for a world-class healthcare provider to succeed. The nexus between the ability to provide high-quality, value-driven medical care to the largest number of people and the financial and business realities of healthcare in the 21st century has never been more crucial," said Jaewon Ryu, M.D., J.D., Geisinger's Executive Vice President and Chief Medical Officer.
The application process for the Geisinger Medical Student Business Fellowship will open September 18th. The deadline for submission is January 7, 2018. Select candidates will be interviewed beginning in September with decisions set for February 7, 2018, and the new program will begin in June 2018. Interested students can apply by sending an updated resume, cover letter, and one paragraph describing interest in the program to
businessfellowship@geisinger.edu
. More information about the program can be found
here
.
If you have questions regarding the fellowship or the application process, please email Andrew Luo at
adluo@geisinger.edu
.
About Geisinger
Geisinger is committed to making better health easier for the more than 1 million people it serves. Founded more than 100 years ago by Abigail Geisinger, the system now includes 10 hospital campuses, a health plan with more than half a million members, a research institute and the Geisinger College of Health Sciences, which includes schools of medicine, nursing and graduate education. With more than 25,000 employees and 1,700+ employed physicians, Geisinger boosts its hometown economies in Pennsylvania by billions of dollars annually. Learn more at geisinger.org or connect with us on Facebook, Instagram, LinkedIn and Twitter.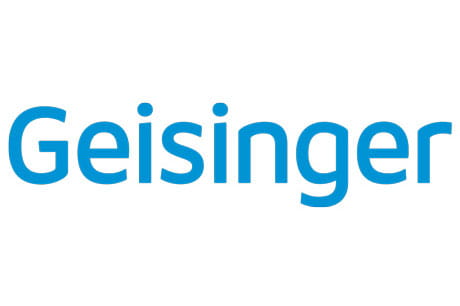 Content from General Links with modal content