Geisinger Commonwealth graduates its first MBS-Doylestown cohort
Thirteen members of Geisinger Commonwealth School of Medicine's (Geisinger Commonwealth) first Doylestown campus cohort received their master of biomedical sciences (MBS) degree at a ceremony held Aug. 13 at the Scranton campus.

The Doylestown, PA campus was established in January 2016 as a partnership between Geisinger Commonwealth and the Baruch S. Blumberg Institute (BSBI), the research arm of the Hepatitis B Foundation located at the Pennsylvania Biotechnology Center of Bucks County. The center serves as a biotech incubator housing more than 40 start-up companies.

Michael Sofia, PhD delivered the commencement address. In addition to serving as a member of Geisinger Commonwealth's adjunct faculty at Doylestown, Dr. Sofia is a renowned scientist whose drug discovery, sofosbuvir (Sovaldi) has cured millions of patients suffering from hepatitis C.

Scott Koerwer, EdD, dean of Geisinger Commonwealth's School of Graduate Studies welcomed the graduates, lauding them for their leadership of the new program. In his remarks, Steven J. Scheinman, MD, medical school president and dean, as well as chief academic officer of Geisinger Health, noted that the first cohort to graduate from the Doylestown campus affirmed the partnership between the school and the biotech park and is the harbinger of a bright future.

The MBS program at the Doylestown campus offers a novel delivery of a traditional MBS curriculum. It offers greater flexibility to a wider array of students by offering classes on evenings and weekends while leveraging the impressive scientific faculty of BSBI in conjunction with Geisinger Commonwealth's own researchers and faculty. The program also provides multiple paths to a successful career by grounding students in the basic sciences for careers in biotechnology, pharmaceutical and life science companies or preparing them for further graduate study or professional programs in medicine.
About Geisinger Commonwealth School of Medicine
Geisinger Commonwealth School of Medicine (Geisinger Commonwealth) is a member of the Geisinger family. Geisinger Commonwealth offers a community-based model of medical education with campuses in Danville, Doylestown, Scranton, Sayre and Wilkes-Barre. Geisinger Commonwealth offers Doctor of Medicine (MD) and Master of Biomedical Sciences (MBS) degrees. The school's innovative curriculum, focused on caring for people in the context of their lives and their community, attracts the next generation of physicians and scientists from within its region in northeastern and central Pennsylvania, as well as from across the state and the nation. The school also has over 440 graduate medical students in 24 residency programs and 19 accredited fellowships. Geisinger Commonwealth is committed to non-discrimination in all employment and educational opportunities. For more information, visit

www.geisinger.edu/gcsom

, or connect with us on

Facebook

,

Instagram

,

LinkedIn

and

Twitter

.
About Geisinger
Geisinger is committed to making better health easier for the more than 1 million people it serves. Founded more than 100 years ago by Abigail Geisinger, the system now includes 10 hospital campuses, a health plan with more than half a million members, a research institute and the Geisinger College of Health Sciences, which includes schools of medicine, nursing and graduate education. With more than 25,000 employees and 1,700+ employed physicians, Geisinger boosts its hometown economies in Pennsylvania by billions of dollars annually. Learn more at geisinger.org or connect with us on Facebook, Instagram, LinkedIn and Twitter.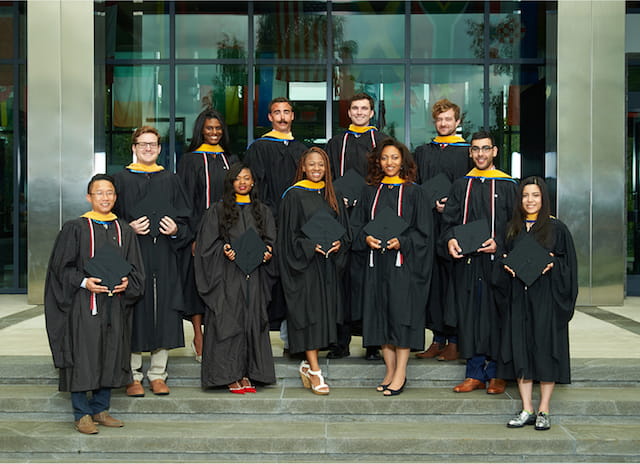 For education media inquiries
Elizabeth Zygmunt
Marketing and Communications Strategist for Education
Office: 570-504-9687
On call: 570-687-9703
emzygmunt1@geisinger.edu
Content from General Links with modal content