Medical students benefit from annual golf classic
Geisinger Commonwealth School of Medicine's (Geisinger Commonwealth) annual golf tournament, held June 12 at Glenmaura National Golf Club in Moosic, grossed more than $100,000. Proceeds will benefit student scholarships. There were 100 golfers entered in the ninth annual event.

PNC Bank was the tournament's presenting sponsor.

"We are very grateful to everyone who made this golf tournament a success," said Steven J. Scheinman, MD, Geisinger Commonwealth's president and dean. "The money raised will help reduce the burden of student debt for our future physicians. Scholarships allow our students more freedom to choose careers in primary care and return to northeastern Pennsylvania to practice."
About Geisinger Commonwealth School of Medicine
Geisinger Commonwealth School of Medicine (Geisinger Commonwealth) is a member of the Geisinger family. Geisinger Commonwealth offers a community-based model of medical education with campuses in Danville, Doylestown, Scranton, Sayre and Wilkes-Barre. Geisinger Commonwealth offers Doctor of Medicine (MD) and Master of Biomedical Sciences (MBS) degrees. The school's innovative curriculum, focused on caring for people in the context of their lives and their community, attracts the next generation of physicians and scientists from within its region in northeastern and central Pennsylvania, as well as from across the state and the nation. The school also has over 440 graduate medical students in 24 residency programs and 19 accredited fellowships. Geisinger Commonwealth is committed to non-discrimination in all employment and educational opportunities. For more information, visit

www.geisinger.edu/gcsom

, or connect with us on

Facebook

,

Instagram

,

LinkedIn

and

Twitter

.
About Geisinger
Geisinger is an integrated health services organization widely recognized for its innovative use of the electronic health record and the development of innovative care delivery models such as ProvenHealth Navigator®, ProvenCare® and ProvenExperience®. As one of the nation's largest health service organizations, Geisinger serves more than 3 million residents throughout 45 counties in central, south-central and northeast Pennsylvania, and also in southern New Jersey at AtlantiCare, a Malcolm Baldrige National Quality Award recipient. In 2017, the Geisinger Commonwealth School of Medicine and Geisinger Jersey Shore Hospital became the newest members of the Geisinger Family. The physician-led system is comprised of approximately 30,000 employees, including nearly 1,600 employed physicians, 13 hospital campuses, two research centers, and a 583,000-member health plan, all of which leverage an estimated $12.7 billion positive impact on the Pennsylvania and New Jersey economies. Geisinger has repeatedly garnered national accolades for integration, quality and service. In addition to fulfilling its patient care mission, Geisinger has a long-standing commitment to medical education, research and community service. For more information, visit www.geisinger.org, or connect with us on Facebook, Instagram, LinkedIn and Twitter.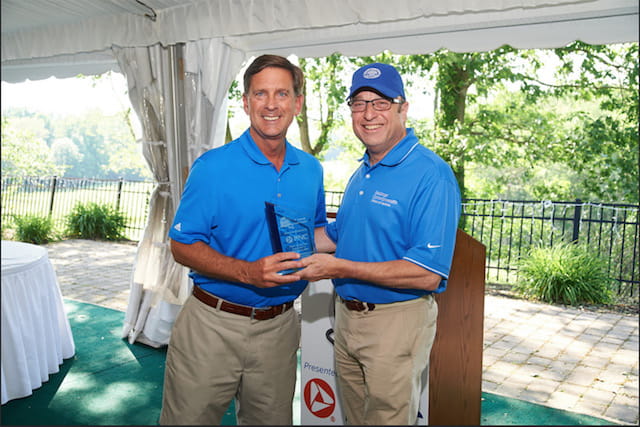 For GCSOM media inquiries
Elizabeth Zygmunt
Director of Media and Public Relations
Geisinger Commonwealth School of Medicine
Office: 570-504-9687
On call: 570-687-9703
ezygmunt@som.geisinger.edu