Jason Homza chosen as a 2017 Tillman Scholar
Geisinger Commonwealth School of Medicine is proud to announce that Jason Homza of Kingston, a decorated veteran of the U.S. Marine Corps and a member of the school's MD Class of 2020, has been chosen as a 2017 Tillman Scholar. Marie Tillman, board chair and co-founder of the Pat Tillman Foundation, made the announcement on June 8. In recognition of their service, leadership and potential, the 61 members of the newly selected class of scholars will receive more than $1.1 million in scholarships to pursue their higher education and continue their service in the fields of medicine, law, business, policy, technology, education and the arts.
Jason graduated from Wyoming Valley West High School just a few years after 9/11 and said he felt called to serve. He enlisted in the Marines and in 2006, was deployed to Haditha, Iraq – a hotly contested area — with 2nd Battalion, 3rd Marines, where he served as a section leader.
When he returned home, Jason first became a science teacher at Scranton High, but felt drawn to medicine. "Medicine was always my dream career, but I never really took the opportunity to pursue it," he said. "The more I learned about the unique and challenging healthcare needs of our community, the physician shortages and the impact that I can with a medical career, the more I leaned toward leaving my teaching job and starting medicine. After five years of teaching, I decided I had better make the switch before it was too late!"
As for possible medical specialties, Jason said, "I have far too many interests right now to decide, but I am currently doing research in prostate cancer radiation therapy and also have an interest in surgery." He said he is grateful to Pat Tillman Foundation for making his dreams possible. Jason is also the recipient of the prestigious Northeastern Pennsylvania Health Care Foundation scholarship.
"As the next generation of private and public sector leaders, the Tillman Scholars are tackling challenges across national security, healthcare, technology, civil rights and education," said Mrs. Tillman. "They believe their best years of service to our country are still ahead of them, and they are committed to making a direct impact to strengthen communities at home and around the world. We are proud to support this newest class of Tillman Scholars in their drive to serve and empower others as our country's next leaders."
The Tillman Scholars Program
Founded in 2008, the Tillman Scholars program supports our nation's active-duty service members, veterans and military spouses by investing in their higher education. The scholarship covers direct study-related expenses, including tuition and fees, books and living expenses, for scholars who are pursuing undergraduate, graduate or professional degrees as a full-time student at a public or private, U.S.-based accredited institution.
For the full list of 2017 Tillman Scholars, with the service branches, institutions and fields of study from which they were selected, visit the official website.
About Geisinger Commonwealth School of Medicine
Geisinger Commonwealth School of Medicine (Geisinger Commonwealth) is a member of the Geisinger family. Geisinger Commonwealth offers a community-based model of medical education with campuses in Danville, Doylestown, Scranton, Sayre and Wilkes-Barre. Geisinger Commonwealth offers Doctor of Medicine (MD) and Master of Biomedical Sciences (MBS) degrees. The school's innovative curriculum, focused on caring for people in the context of their lives and their community, attracts the next generation of physicians and scientists from within its region in northeastern and central Pennsylvania, as well as from across the state and the nation. The school also has over 440 graduate medical students in 24 residency programs and 19 accredited fellowships. Geisinger Commonwealth is committed to non-discrimination in all employment and educational opportunities. For more information, visit

www.geisinger.edu/gcsom

, or connect with us on

Facebook

,

Instagram

,

LinkedIn

and

Twitter

.
About Geisinger
Geisinger is committed to making better health easier for the more than 1 million people it serves. Founded more than 100 years ago by Abigail Geisinger, the system now includes 10 hospital campuses, a health plan with more than half a million members, a research institute and the Geisinger College of Health Sciences, which includes schools of medicine, nursing and graduate education. With more than 25,000 employees and 1,700+ employed physicians, Geisinger boosts its hometown economies in Pennsylvania by billions of dollars annually. Learn more at geisinger.org or connect with us on Facebook, Instagram, LinkedIn and Twitter.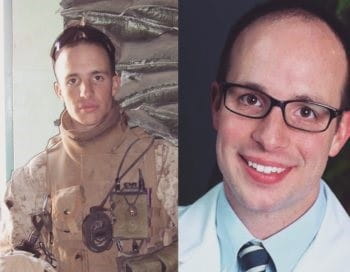 For education media inquiries
Elizabeth Zygmunt
Marketing and Communications Strategist for Education
Office: 570-504-9687
On call: 570-687-9703
emzygmunt1@geisinger.edu