Geisinger Commonwealth graduates fifth MD class, eighth MBS class
Geisinger Commonwealth School of Medicine (Geisinger Commonwealth) conferred 87 doctor of medicine (MD) and 69 master of biomedical sciences (MBS) degrees upon students who composed Geisinger Commonwealth's graduating Class of 2017. Commencement ceremonies were held Sunday, May 7 at the Kirby Center in Wilkes-Barre.

After graduating medical student, Ghamar Bitar, sang the National Anthem, Monsignor Joseph Quinn, pastor of Our Lady of the Snows parish in Clarks Summit, gave the invocation.

Steven J. Scheinman, MD Geisinger Commonwealth's president and dean, welcomed guests and graduates, noting that the Class of 2017 is the first to receive a Geisinger Commonwealth School of Medicine diploma. Dr. Scheinman observed that person-centeredness is central to the School of Medicine's mission, saying the graduates "Have mastery of all of the tools of your specialty, but also the wisdom and compassion to deploy them thoughtfully and in the interests of what the patient wants." He also reminded the graduates that, "It is a great privilege to be invited into the lives of patients as physicians are. You have earned this degree that we've given you today. But this privilege is something that you have to earn anew every day."

Greetings were offered on behalf of the school's board of directors by the board chair, Mr. Robert Dietz, and on behalf of the Geisinger Health System by its president and CEO, Dr. David Feinberg.

William F. Iobst, MD, vice president for academic and clinical affairs and vice dean, together with Dr. Scheinman, presented the commencement speaker, Deborah E. Powell, MD, for the honorary doctor of medical arts degree. Dr. Powell is a leader in academic medicine, and currently dean emerita and professor of laboratory medicine and pathology at the University of Minnesota.

Patrick Schofield, MD, a member of the Class of 2014, delivered greetings from Geisinger Commonwealth's growing Alumni Society. The ceremony concluded with a benediction given by Rabbi Peg Kershenbaum, Congregation B'nai Harim, Pocono Pines.
About Geisinger Commonwealth School of Medicine
Geisinger Commonwealth School of Medicine (Geisinger Commonwealth) is a member of the Geisinger family. Geisinger Commonwealth offers a community-based model of medical education with campuses in Danville, Doylestown, Scranton, Sayre and Wilkes-Barre. Geisinger Commonwealth offers Doctor of Medicine (MD) and Master of Biomedical Sciences (MBS) degrees. The school's innovative curriculum, focused on caring for people in the context of their lives and their community, attracts the next generation of physicians and scientists from within its region in northeastern and central Pennsylvania, as well as from across the state and the nation. The school also has over 440 graduate medical students in 24 residency programs and 19 accredited fellowships. Geisinger Commonwealth is committed to non-discrimination in all employment and educational opportunities. For more information, visit

www.geisinger.edu/gcsom

, or connect with us on

Facebook

,

Instagram

,

LinkedIn

and

Twitter

.
About Geisinger
Geisinger is committed to making better health easier for the more than 1 million people it serves. Founded more than 100 years ago by Abigail Geisinger, the system now includes 10 hospital campuses, a health plan with more than half a million members, a research institute and the Geisinger College of Health Sciences, which includes schools of medicine, nursing and graduate education. With more than 25,000 employees and 1,700+ employed physicians, Geisinger boosts its hometown economies in Pennsylvania by billions of dollars annually. Learn more at geisinger.org or connect with us on Facebook, Instagram, LinkedIn and Twitter.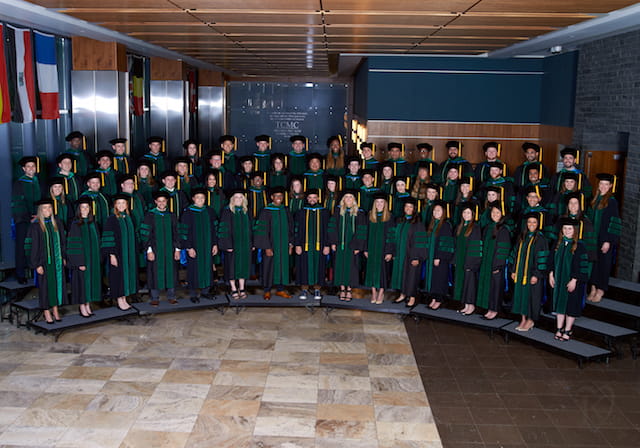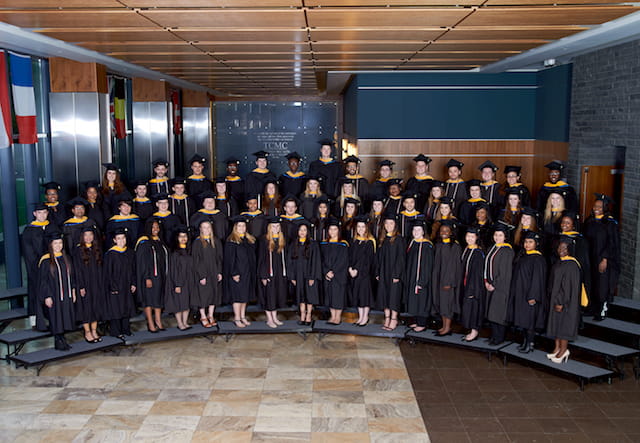 For education media inquiries
Elizabeth Zygmunt
Marketing and Communications Strategist for Education
Office: 570-504-9687
On call: 570-687-9703
emzygmunt1@geisinger.edu