From the Clinic to the Classroom: Preparing for Puberty in Individuals with Developmental Disabilities
MILTON, Pa. – Geisinger's Autism & Developmental Medicine Institute (ADMI) will host a free workshop Dec. 1 on preparing individuals with developmental disabilities for puberty.

The workshop, given in partnership with the Central Susquehanna Intermediate Unit (CSIU), will cover a range of topics related to puberty in individuals with special developmental needs, including:
Helping children understand and prepare for body changes associated with puberty
Encouraging good hygiene
Understanding public/private behaviors
Handling issues surrounding boundaries and relationships
This Act 48-accredited training will take place at the CSIU Conference & Learning Center, 90 Lawton Lane, from 9 a.m. to noon.
Presenters for this training are Cora Taylor, Ph.D., and Barbara Haas-Givler, M.Ed., BCBA.
Cora Taylor is a licensed clinical psychologist and researcher at ADMI. She completed her doctorate in school psychology at the University of Tennessee and a postdoctoral fellowship at Vanderbilt University Medical Center. Dr. Taylor has experience evaluating children from birth through adulthood for a range of developmental disabilities, and providing treatment to children and adolescents with autism spectrum disorder.
Barbara Haas-Givler is the director of education and behavioral outreach at Geisinger's ADMI. Ms. Haas-Givler has extensive experience in special education, serving in many different capacities over the course of her career, including classroom teacher, administrator, educational consultant, and behavior analyst.
To register, visit csiu.org and click on the Act 48, Professional Development & Personal Computer Training link located in a box on the left side of the home page. If you have not used this system before you will need to become a registered user.
Please direct questions to meepler@geisinger.edu or 570-522-6281.

For more information, visit www.GeisingerADMI.org, or follow the latest ADMI news and more on Twitter (@GeisingerADMI) and Facebook (ADMI on Facebook).
About Geisinger
One of the nation's most innovative health services organizations, Geisinger serves more than 1.5 million patients in Pennsylvania and New Jersey. The system includes 13 hospital campuses, a nearly 600,000-member health plan, two research centers and the Geisinger Commonwealth School of Medicine. A physician-led organization, with approximately 32,000 employees and more than 1,800 employed physicians, Geisinger leverages an estimated $12.7 billion positive annual impact on the Pennsylvania and New Jersey economies. Repeatedly recognized nationally for integration, quality and service, Geisinger has a long-standing commitment to patient care, medical education, research and community service. For more information, visit www.geisinger.org, or connect with us on Facebook, Instagram, LinkedIn and Twitter.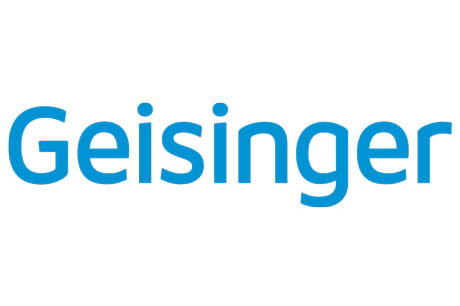 For media inquiries: