More than 500 Geisinger MyCode participants receive clinical results from exome sequencing; most risks previously unknown
Thousands more family members may be affected
DANVILLE, Pa.
– Geisinger is today observing an initial milestone of reaching more than 500 of its patients with clinical genetic risks through the MyCode Community Health Initiative (MyCode).
These risks were reported to patients through the MyCode Genomic Screening and Counseling Program. This screening allows the provision of clinically actionable results and genomic counseling to enrolled patients and their physicians and care teams. Results include risks for diseases ranging from cancers to heart disease, all of which can be treated, managed and in some cases, prevented.
Perhaps most strikingly, MyCode results are demonstrating a prevalence of BRCA mutations in the population, double the results found in published literature. Most risks were previously unknown to patients.
"This is what we call 'anticipatory medicine'," said Geisinger President and Chief Executive Officer David T. Feinberg, M.D. "It means we're anticipating the medical needs of our patients. We're finding medically actionable conditions and giving that information back to our patients."
In several cases documented to date, MyCode results led to the detection of early-stage cancers that were not picked up by normal standards of care. In at least one of those cases, the MyCode result likely saved the patient's life. *
If each of those 500-plus Geisinger patients informed just one at-risk relative who shares the risk for the same genetic condition, then at least 1,000 people would have benefited from MyCode. These numbers will continue to grow into the many thousands as the program continues.
"Most of these people would never have learned of their genetic risk and what they could do about it, except through MyCode, Geisinger's unique genomics/precision health program," said David H. Ledbetter, Ph.D., Geisinger executive vice president and chief scientific officer.
"We are years ahead of any other health care system in implementing genomic screening and we are already establishing some clinical utility," Dr. Ledbetter said. "Population screening programs, such as MyCode, are identifying a much greater prevalence of almost any Mendelian (inherited) disease than was thought before."
"Geisinger, more than anywhere else, is helping to move genomic screening into mainstream clinical care," said Huntington F. Willard, Ph.D., director of the newly launched Geisinger National Precision Health Initiative. "As we take the MyCode genetics model to a national audience, we will build on the foundations laid by Geisinger."
*These cases are documented in a paper published in Genetics in Medicine and available at this link:
https://www.nature.com/articles/gim2017145
About Geisinger
Geisinger is committed to making better health easier for the more than 1 million people it serves. Founded more than 100 years ago by Abigail Geisinger, the system now includes 10 hospital campuses, a health plan with more than half a million members, a research institute and the Geisinger College of Health Sciences, which includes schools of medicine, nursing and graduate education. With more than 25,000 employees and 1,700+ employed physicians, Geisinger boosts its hometown economies in Pennsylvania by billions of dollars annually. Learn more at geisinger.org or connect with us on Facebook, Instagram, LinkedIn and Twitter.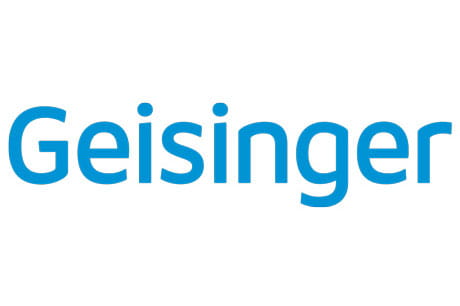 For media inquiries: