Geisinger Medical Center named one of country's 'great women's health programs'
DANVILLE, Pa. – Geisinger Medical Center was recognized as one of the "100 hospitals and health systems with great women's health programs" by Becker's Hospital Review. Geisinger is joined on the list by Cleveland Clinic, Duke University Hospital, Mayo Clinic and Kaiser Permanente.

"We pride ourselves in providing high-quality care to every patient we see," said Michael Ryan, D.O., chair of the Geisinger Women and Children's Institute. "Geisinger is committed to bringing the very best to our patients and this recognition highlights the exceptional work our team does each day."

According to Becker's, the hospitals included on the list support award-winning programs in women's health, breast cancer diagnosis and treatment, gynecology and women's heart care. The list also recognizes hospitals with forward-thinking labor and delivery departments and recognition for maternity care. Many are high volume referral centers for their community, serving women with health needs across the spectrum.

Becker's Healthcare editorial team selected hospitals based on national rankings and awards received from several institutions, including U.S. News & World Report, CareChex, Women's Choice Award Best Breast Centers and Baby-Friendly USA.

GMC has been recognized nationally for its care, including being named a Best Breast Center by Women's Choice Award. The facility also recently received a Blue Distinction Center for Maternity Care designation as part of the Blue Distinction Specialty Care program from Highmark Blue Shield.
The full list can be viewed here.
About Geisinger
Geisinger is committed to making better health easier for the more than 1 million people it serves. Founded more than 100 years ago by Abigail Geisinger, the system now includes 10 hospital campuses, a health plan with more than half a million members, a research institute and the Geisinger College of Health Sciences, which includes schools of medicine, nursing and graduate education. With more than 25,000 employees and 1,700+ employed physicians, Geisinger boosts its hometown economies in Pennsylvania by billions of dollars annually. Learn more at geisinger.org or connect with us on Facebook, Instagram, LinkedIn and Twitter.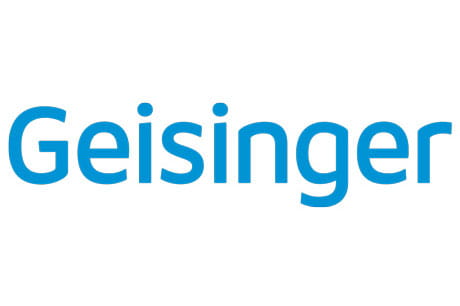 Content from General Links with modal content