Leighton Y. Huey, MD named associate dean for behavioral health integration and community care transformation
Dr. Huey, who will assume his role in March, will also have a faculty appointment as professor of psychiatry at Geisinger Commonwealth.
Geisinger Commonwealth School of Medicine (Geisinger Commonwealth) is pleased to announce that Leighton Y. Huey, MD has accepted the position of associate dean for behavioral health integration and community care transformation, a position in which he will work collaboratively with community partners to integrate behavioral healthcare – traditionally held separate from physical health – into primary care and population health initiatives.
A highly regarded national expert on how psychiatric systems function and how trainees learn within the larger behavioral healthcare spectrum, Dr. Huey advocates having behavioral health, physical health and public/community efforts integrated along a true biopsychosocial continuum. "Early identification of people at risk, education of and by communities, and improved, thoughtful, timely coordination of effort are components of a modern, efficient, effective system, one that individualizes care and strives to improve outcomes" he said. Dr. Huey is particularly focused on new approaches to care integration throughout health systems to help individuals having problems with mood, substance abuse, psychosis and anxiety disorders.
Dr. Huey, who will assume his role in March, will also have a faculty appointment as professor of psychiatry at Geisinger Commonwealth.
AllOne Foundation's generous support of Geisinger Commonwealth's Behavioral Health Initiative (BHI) helped recruit Dr. Huey. John Cosgrove, the foundation's executive director, said, "Dr. Huey is a major figure in the effort to integrate behavioral health. We are pleased that a leader of his stature will now work to improve care delivery to our friends and neighbors in northeastern Pennsylvania and we are proud to support the work of the BHI."
Among Dr. Huey's key tasks will be to collaborate with Ida Castro, Geisinger Commonwealth's vice president for community engagement. He will also partner with Geisinger's Brian Ebersole and lend his expertise in integrating behavioral health into Geisinger's Springboard Healthy Scranton program, which addresses behavioral issues in the community and the social determinants of health.
He will also work closely with the School of Medicine's faculty on integrating behavioral health education throughout the curriculum, and will be an active teacher and mentor for students and residents from all disciplines. In addition, Dr. Huey will see patients at The Wright Center and bear the title of co-director of behavioral health integration, focused on continued, innovative programs to integrate behavioral health and primary care.
"There's no question there's a need for additional mental health services. The question is: What are the first steps? We look forward to gaining Dr. Huey's insights and applying them as we decide what services to prioritize at Geisinger and, going forward, what direction we should take on the clinical side," said Stephen Paolucci, MD, chair of the Geisinger Department of Psychiatry and chief medical officer at Geisinger Bloomsburg Hospital.
Linda Thomas-Hemak, MD, The Wright Center's president and CEO, said, "Dr. Huey is an absolute breath of fresh air in our healthcare and medical education industry. He's at a beautiful place in his notable career where he can thoughtfully utilize his personal and professional wealth of experience to help us change the way we do business to better educate our workforce, while providing better care for our patients, families, learners and care teams. Dr. Huey brings passionate perspective regarding biopsychosocial care integration delivered through strengthened human connections. Welcoming Dr. Huey to our 'Beyond Flexner' Geisinger Commonwealth School of Medicine, to The Wright Center and to Northeastern Pennsylvania as a care provider and medical educator is a true gift. He clearly sees our community's amazing potential and he will provide exceptional leadership to our care teams and learners. I am certain that Dr. Huey will prove invaluable to our region as we strive collectively to cultivate workforce development in arenas of trauma and substance informed care in order to promote recovery and resiliency of our patients, families and larger community."
"Dr. Huey's role is truly one of collaboration and synthesis," said Steven J. Scheinman, MD, president and dean of Geisinger Commonwealth School of Medicine and executive vice president, Geisinger. "His work will be emblematic of BHI's core mission of convening community to address social and behavioral health issues that affect the well-being of the entire population of northeastern Pennsylvania. We look forward to helping him achieve his goals of creating new models of clinical delivery, particularly those that reinforce continuity of care."
Prior to his current position, Dr. Huey had been the Birnbaum/Blum Professor of Psychiatry, associate dean for community and continuing medical education, chair of the Department of Psychiatry at the University of Connecticut, where he had also been residency training director for a time. He was professor, vice chair and medical director in psychiatry at Dartmouth Medical School, learning about approaches to improve quality in healthcare from individuals who went on to establish the Dartmouth Institute. Before that, he was medical director for mental health in the Scripps Memorial system in La Jolla, California, where he was elected president of a 230-member multispecialty physician's group and established a county-wide multidisciplinary behavioral health managed care group. He worked with the San Diego County Mental Health Administration to develop a template for a public-private partnership. Immediately before this, he was professor of psychiatry at the University of California, San Diego, in charge of the psychiatry clerkship for medical students, and chief of psychiatry at the San Diego Veterans Administration Medical Center, where he had been medical director of the department's clinical research program and medical director of the Alcoholism Treatment Center.
Dr. Huey has a research background in psychopharmacology with a focus on mood and adult attention deficit disorders. He is currently involved in clinical and research efforts to bring trauma-informed care and substance abuse disorder-informed care into the mainstream of health systems. He has been nationally involved in behavioral health workforce efforts.
He holds a bachelor's in English from the University of Pennsylvania, was in the graduate program there in biology, and has an MD from Albany Medical College of Union University, Albany, New York. He completed his residency in psychiatry at the University of California, San Diego.
About Geisinger
Geisinger is committed to making better health easier for the more than 1 million people it serves. Founded more than 100 years ago by Abigail Geisinger, the system now includes 10 hospital campuses, a health plan with more than half a million members, a research institute and the Geisinger College of Health Sciences, which includes schools of medicine, nursing and graduate education. With more than 25,000 employees and 1,700+ employed physicians, Geisinger boosts its hometown economies in Pennsylvania by billions of dollars annually. Learn more at geisinger.org or connect with us on Facebook, Instagram, LinkedIn and Twitter.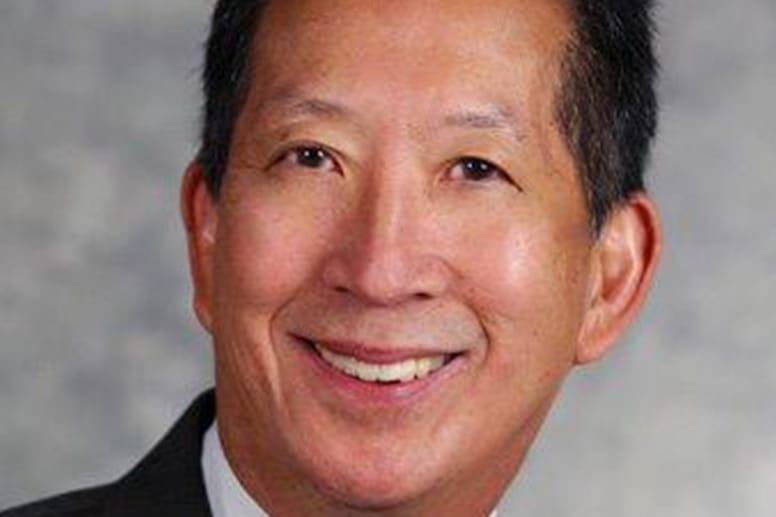 For education media inquiries
Elizabeth Zygmunt
Marketing and Communications Strategist for Education
Office: 570-504-9687
On call: 570-687-9703
emzygmunt1@geisinger.edu