Stanley Dudrick, MD honored by Lackawanna County Medical Society
Dr. Dudrick received the Outstanding Medical Advancement award.
The Lackawanna County Medical Society recently held its annual Presidential Reception held to honor local physicians. Major awards bestowed during this year's reception were the Presidential Recognition award, the Outstanding Medical Advancement award and awards for Lackawanna Medical Society members observing 50 years of service, as well as those being honored with "40 under 40" awards.
Geisinger Commonwealth School of Medicine was well represented at the event when its professor of surgery, the eminent Stanley Dudrick, MD, received the Outstanding Medical Advancement award. Dr. Dudrick was honored for his towering achievement -- counted among the top medical advancements of the 20th century – total parenteral nutrition (TPN). In the four decades since its development, TPN has transformed patient care and has made possible the field of intestinal transplantation. The number of lives of children saved by TPN stands at more than 10 million, and its benefits to adults with a range of conditions has been no less substantial.
As the program for the evening noted, Dr. Dudrick's life goals have been:
To provide optimal nutrition to all patients under all conditions at all times;
To provide everything possible to enable his students to achieve their maximum God-given potentials: and
To be useful and productive to humanity and society as possible for as long as possible.
The event was attended by more than 200 guests and included many students, friends and colleagues from Geisinger Commonwealth School of Medicine.
About Geisinger Commonwealth School of Medicine
Geisinger Commonwealth School of Medicine (Geisinger Commonwealth) is a member of the Geisinger family. Geisinger Commonwealth offers a community-based model of medical education with campuses in Atlantic City, Danville, Doylestown, Sayre, Scranton and Wilkes-Barre. Geisinger Commonwealth offers Doctor of Medicine (MD), Master of Biomedical Sciences (MBS) and Professional Science Master's (PSM) degrees. The school's innovative curriculum, focused on caring for people in the context of their lives and their community, attracts the next generation of physicians and scientists from within its region, as well as from across the nation. The school also has more than 500 residents and fellows in 31 accredited residency programs and 27 accredited fellowships. Geisinger Commonwealth is committed to non-discrimination in all employment and educational opportunities. For more information, visit www.geisinger.edu/gcsom, or connect with us on Facebook, Instagram, LinkedIn and Twitter.
About Geisinger
Geisinger is committed to making better health easier for the more than 1 million people it serves. Founded more than 100 years ago by Abigail Geisinger, the system now includes 10 hospital campuses, a health plan with more than half a million members, a Research Institute and the Geisinger Commonwealth School of Medicine. With nearly 24,000 employees and more than 1,700 employed physicians, Geisinger boosts its hometown economies in Pennsylvania by billions of dollars annually. Learn more at Facebook, Instagram, LinkedIn and Twitter.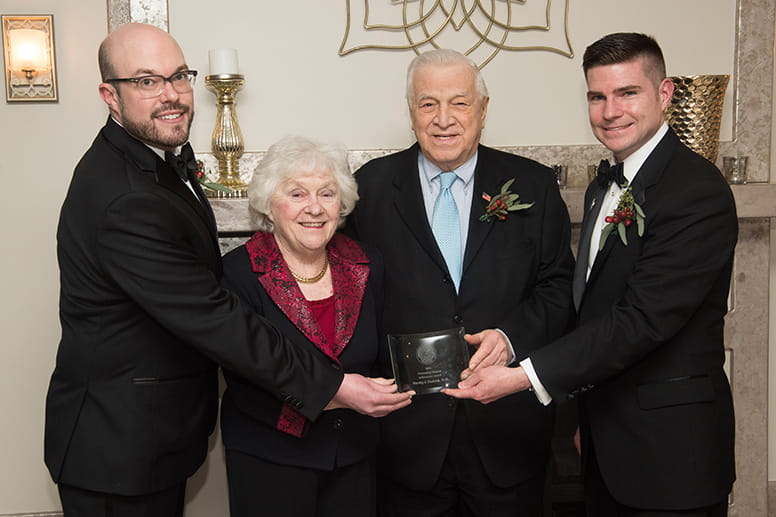 For GCSOM media inquiries
Elizabeth Zygmunt
Director of Media and Public Relations
Geisinger Commonwealth School of Medicine
Office: 570-504-9687
On call: 570-687-9703
ezygmunt@som.geisinger.edu