Geisinger leaders tell Harvard Business Review that extension of gene sequencing research program to clinical care signals new era for population health
DANVILLE, Pa.
– Top Geisinger leaders say its DNA sequencing program points to a new era of care for patients in the population with high inherited risks for conditions such as cancer and heart disease.
Standard screening tests such as
colonoscopy
,
mammography
, and cholesterol measurement are fine for individuals at average risk for
cancer
and
heart disease
but are inadequate for people whose genetic profiles put them at much higher risk, the Geisinger leaders said in an
article
published today in the Harvard Business Review.
Geisinger President and Chief Executive Officer
David T. Feinberg
, Executive Vice President and Chief Scientific Officer David H. Ledbetter, and
Huntington F. Willard
, director of Geisinger National Precision Health, wrote that current clinical guidelines are failing to identify about half of the individuals at high risk for these inherited diseases. "We need a different approach that accurately forecasts their risk and anticipates their health needs," the authors said.
Thanks to the
MyCode Community Health Initiative
, genetic sequencing for Geisinger patients is becoming a clinical reality for all patients in the community, not just as a diagnostic test for patients already sick, the authors said.
Geisinger's DNA sequencing project has the potential to identify virtually everyone in our patient population who is at increased risk for diseases such as early onset, inherited cancer and cardiac events, the authors said.
"Already we have identified more than 500 patients who are at increased risk for disease and have uncovered previously undetected cases of cancer and heart disease, allowing our doctors to help these patients much earlier than they could have otherwise," they wrote in the article.
While currently Geisinger anticipates about 3 percent of MyCode participants will be found to have genetic variants associated with a high risk of disease, it expects that number to rise to as high as 10 percent to 15 percent in the future as the roles of additional genes and variants in disease are understood.
About Geisinger
Geisinger is committed to making better health easier for the more than 1 million people it serves. Founded more than 100 years ago by Abigail Geisinger, the system now includes 10 hospital campuses, a health plan with more than half a million members, a research institute and the Geisinger College of Health Sciences, which includes schools of medicine, nursing and graduate education. With more than 25,000 employees and 1,700+ employed physicians, Geisinger boosts its hometown economies in Pennsylvania by billions of dollars annually. Learn more at geisinger.org or connect with us on Facebook, Instagram, LinkedIn and Twitter.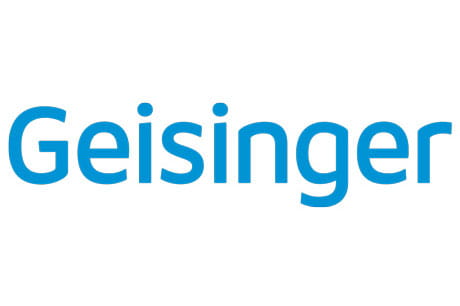 For media inquiries: