The way to good health is through the gut
On April 18, find out how to keep digestive tract's microbes – and your whole body – healthy
The gut is more important to good health than most people realize. In fact, scientists now believe "gut dysbiosis" (a lack of beneficial bacteria) plays a role in ailments as varied as obesity, autoimmune conditions, like eczema, and even cardiovascular disease.
According to the Cleveland Clinic's Gail Cresci, PhD, diet and medications can harm the good bacteria in your gut, leading to chronic illness. On April 18, Dr. Cresci will deliver a talk entitled, "The Gut Microbiome and Health: How Tending to the Health of Your Gut Microbiota Improves Overall Health" at the Geisinger Commonwealth School of Medicine (GCSOM) in which she will explore how the foods you eat can alter your gut microbiome. She will then present research that will teach you how to mitigate these negative effects and restore your microbes – and yourself – to health.
"The gut microbiome is comprised of trillions of microbes," Dr. Cresci said. "Research shows that gut microbes and their fermentation byproducts keep us healthy. However, many factors can impact the composition of the gut microbiota and its metabolic byproducts -- these alterations are associated with many chronic diseases. Diet and medications, like antibiotics, negatively affect the diversity and composition of the gut microbiota."
Dr.Cresci's talk is the fifth installment of GCSOM's popular Preventive Medicine Lecture series. The event will take place on Wednesday, April 18 at the School of Medicine at 525 Pine Street in Scranton. The talk begins at 5:30 p.m. It is free and open to the public.
For more information or to RSVP, visit geisinger.edu/aprilprevmed, call 570-504-9685 or email events@som.geisinger.edu.
About Geisinger Commonwealth School of Medicine

Geisinger Commonwealth School of Medicine (Geisinger Commonwealth) is a member of the Geisinger family. Geisinger Commonwealth offers a community-based model of medical education with campuses in Danville, Doylestown, Scranton, Sayre and Wilkes-Barre. Geisinger Commonwealth offers Doctor of Medicine (MD) and Master of Biomedical Sciences (MBS) degrees. The school's innovative curriculum, focused on caring for people in the context of their lives and their community, attracts the next generation of physicians and scientists from within its region in northeastern and central Pennsylvania, as well as from across the state and the nation. The school also has over 440 graduate medical students in 24 residency programs and 19 accredited fellowships. Geisinger Commonwealth is committed to non-discrimination in all employment and educational opportunities. For more information, visit
www.geisinger.edu/gcsom
, or connect with us on
Facebook
,
Instagram
,
LinkedIn
and
Twitter
.
About Geisinger
One of the nation's most innovative health services organizations, Geisinger serves more than 1.5 million patients in Pennsylvania and New Jersey. The system includes 13 hospital campuses, a nearly 600,000-member health plan, two research centers and the Geisinger Commonwealth School of Medicine. Geisinger is known for its focus on caring and innovative programs including the ProvenCare® best-practice approach to maximize quality, safety and value; ProvenHealth Navigator® advanced medical home; Springboard Health® population health program to improve the health of an entire community; ProvenExperience™ to provide refunds to patients unhappy with their care experience; and Geisinger's MyCode® Community Health Initiative, the largest healthcare system-based precision health project in the world. With more than 215,000 volunteer participants enrolled, MyCode is conducting extensive research and returning medically actionable results to participants. A physician-led organization, with approximately 32,000 employees and more than 1,800 employed physicians, Geisinger leverages an estimated $12.7 billion positive annual impact on the Pennsylvania and New Jersey economies. Repeatedly recognized nationally for integration, quality and service, Geisinger has a long-standing commitment to patient care, medical education, research and community service. For more information, visit www.geisinger.org, or connect with us on Facebook, Instagram, LinkedIn and Twitter.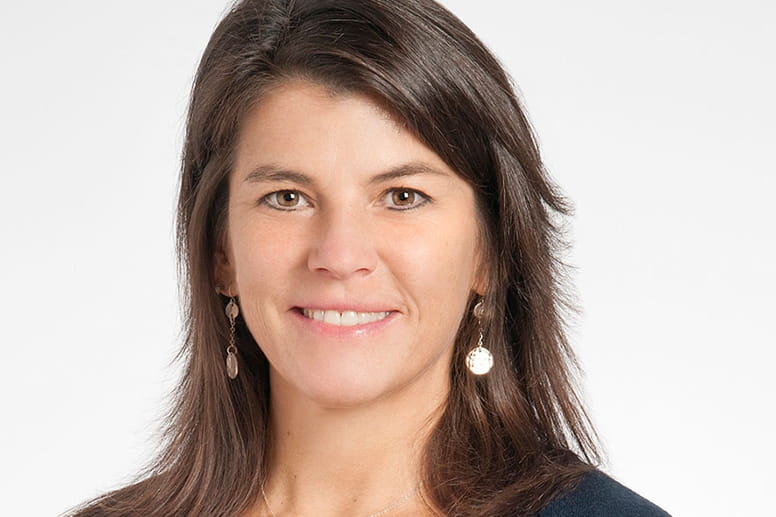 For GCSOM media inquiries
Elizabeth Zygmunt
Director of Media and Public Relations
Geisinger Commonwealth School of Medicine
Office: 570-504-9687
On call: 570-687-9703
ezygmunt@som.geisinger.edu