Geisinger National Precision Health Appoints Erica Ramos Head of Clinical & Business Development
DANVILLE, Pa.
– Geisinger announces the appointment of Erica Ramos, MS, LCGC, as director and head of Clinical & Business Development for Geisinger National Precision Health.
President of the National Society of Genetic Counselors, Ramos comes to Geisinger from Illumina, a leading manufacturer of DNA sequencing technology based in San Diego, California, where she served as associate director of market development in clinical genomics and as clinical lead for the company's precision health and screening programs.
Based in the greater Washington, D.C. area, Geisinger National will build on the extensive innovations of Geisinger's
MyCode Community Health Initiative
, which, when combined with its electronic health data, has powered a broad population-based genomics research program and brought actionable genetic health information to patients.
At Geisinger National, Ramos will focus on the development and implementation of strategic partnerships and ventures to extend the Geisinger model on the national scene and accelerate the transition from research to clinical programs, both at Geisinger and beyond.
Earlier this month, Geisinger President and Chief Executive Officer David T. Feinberg, M.D., MBA, set a goal for
Geisinger to offer whole exome sequencing to all its patients
as a part of standard clinical care.
"We are thrilled to have Erica join us in this new position at Geisinger National," said Huntington F. Willard, Ph.D., director of Geisinger National Precision Health. "She will be critical for advancing Geisinger's commitment to population health and anticipatory medicine and to improved health and well-being for our patients and for patients everywhere."
"Geisinger values genetic counselors as critical members and leaders of both clinical and research programs in genomics and precision health," added David H. Ledbetter, Ph.D., Geisinger executive vice president and chief scientific officer. "Erica Ramos brings extraordinary expertise and perspective to our already world-class team of more than 25 genetic counselors."
Ramos will join Geisinger and Geisinger National at the end of May 2018.
About Geisinger
Geisinger is committed to making better health easier for the more than 1 million people it serves. Founded more than 100 years ago by Abigail Geisinger, the system now includes 10 hospital campuses, a health plan with more than half a million members, a research institute and the Geisinger College of Health Sciences, which includes schools of medicine, nursing and graduate education. With more than 25,000 employees and 1,700+ employed physicians, Geisinger boosts its hometown economies in Pennsylvania by billions of dollars annually. Learn more at geisinger.org or connect with us on Facebook, Instagram, LinkedIn and Twitter.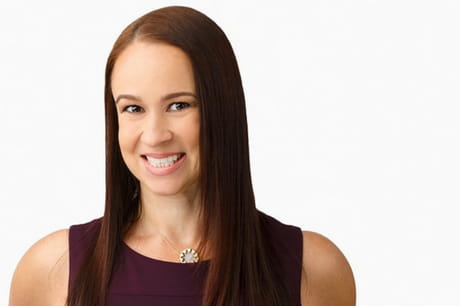 For media inquiries: