Geisinger National Precision Health Appoints Erica Ramos Head of Clinical & Business Development
DANVILLE, Pa.
– Geisinger announces the appointment of Erica Ramos, MS, LCGC, as director and head of Clinical & Business Development for Geisinger National Precision Health.
President of the National Society of Genetic Counselors, Ramos comes to Geisinger from Illumina, a leading manufacturer of DNA sequencing technology based in San Diego, California, where she served as associate director of market development in clinical genomics and as clinical lead for the company's precision health and screening programs.
Based in the greater Washington, D.C. area, Geisinger National will build on the extensive innovations of Geisinger's
MyCode Community Health Initiative
, which, when combined with its electronic health data, has powered a broad population-based genomics research program and brought actionable genetic health information to patients.
At Geisinger National, Ramos will focus on the development and implementation of strategic partnerships and ventures to extend the Geisinger model on the national scene and accelerate the transition from research to clinical programs, both at Geisinger and beyond.
Earlier this month, Geisinger President and Chief Executive Officer
David T. Feinberg
, M.D., MBA, set a goal for
Geisinger to offer whole exome sequencing to all its patients
as a part of standard clinical care.
"We are thrilled to have Erica join us in this new position at Geisinger National," said Huntington F. Willard, Ph.D., director of Geisinger National Precision Health. "She will be critical for advancing Geisinger's commitment to population health and anticipatory medicine and to improved health and well-being for our patients and for patients everywhere."
"Geisinger values genetic counselors as critical members and leaders of both clinical and research programs in genomics and precision health," added
David H. Ledbetter
, Ph.D., Geisinger executive vice president and chief scientific officer. "Erica Ramos brings extraordinary expertise and perspective to our already world-class team of more than 25 genetic counselors."
Ramos will join Geisinger and Geisinger National at the end of May 2018.
About Geisinger
One of the nation's most innovative health services organizations, Geisinger serves more than 1.5 million patients in Pennsylvania and New Jersey. The system includes 13 hospital campuses, a nearly 600,000-member health plan, two research centers and the Geisinger Commonwealth School of Medicine. Geisinger is known for its focus on caring and innovative programs including the ProvenCare® best-practice approach to maximize quality, safety and value; ProvenHealth Navigator® advanced medical home; Springboard Health® population health program to improve the health of an entire community; ProvenExperience™ to provide refunds to patients unhappy with their care experience; and Geisinger's MyCode® Community Health Initiative, one of the largest healthcare system-based precision health projects in the world. With more than 245,000 volunteer participants enrolled and over 145,000 sequenced, MyCode is conducting extensive research and returning potentially life-saving results to participants. A physician-led organization, with approximately 32,000 employees and more than 1,800 employed physicians, Geisinger leverages an estimated $12.7 billion positive annual impact on the Pennsylvania and New Jersey economies. Repeatedly recognized nationally for integration, quality and service, Geisinger has a long-standing commitment to patient care, medical education, research and community service. For more information, visit www.geisinger.org, or connect with us on Facebook, Instagram, LinkedIn and Twitter.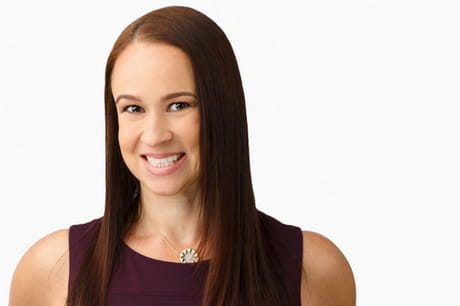 For media inquiries: