Geisinger Commonwealth employees honored with 'STAR' awards
Awards recognize service, teamwork, accountability and resourcefulness
Geisinger Commonwealth School of Medicine (GCSOM) recognized the outstanding service of three employees on June 7 with "STAR" awards. STAR stands for "Service, Teamwork, Accountability, and Resourcefulness." The awards are presented annually at GCSOM's Faculty and Staff Recognition Day. At the celebration, 28 employees also received 10-year service awards and 15 employees were given five-year awards.
GCSOM's 2018 faculty STAR award winner is associate professor of pathology, Carmine Cerra, M.D. In addition to the faculty award, two staff STAR awards were given. They went to Heather Davis and Gina Osif. Ms. Davis was recognized for her work as director of marketing and communications at GCSOM, while Ms. Osif was honored for her work as assistant registrar.
About Geisinger Commonwealth School of Medicine
Geisinger Commonwealth School of Medicine (Geisinger Commonwealth) is a member of the Geisinger family. Geisinger Commonwealth offers a community-based model of medical education with campuses in Atlantic City, Danville, Doylestown, Sayre, Scranton and Wilkes-Barre. Geisinger Commonwealth offers Doctor of Medicine (MD), Master of Biomedical Sciences (MBS) and Professional Science Master's (PSM) degrees. The school's innovative curriculum, focused on caring for people in the context of their lives and their community, attracts the next generation of physicians and scientists from within its region, as well as from across the nation. The school also has more than 500 residents and fellows in 31 accredited residency programs and 27 accredited fellowships. Geisinger Commonwealth is committed to non-discrimination in all employment and educational opportunities. For more information, visit www.geisinger.edu/gcsom, or connect with us on Facebook, Instagram, LinkedIn and Twitter.
About Geisinger
Geisinger is committed to making better health easier for the more than 1 million people it serves. Founded more than 100 years ago by Abigail Geisinger, the system now includes 10 hospital campuses, a health plan with more than half a million members, a Research Institute and the Geisinger Commonwealth School of Medicine. With nearly 24,000 employees and more than 1,700 employed physicians, Geisinger boosts its hometown economies in Pennsylvania by billions of dollars annually. Learn more at Facebook, Instagram, LinkedIn and Twitter.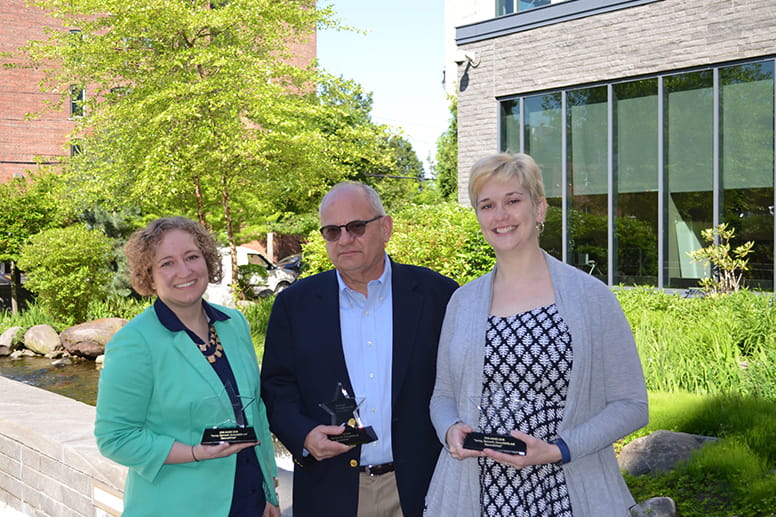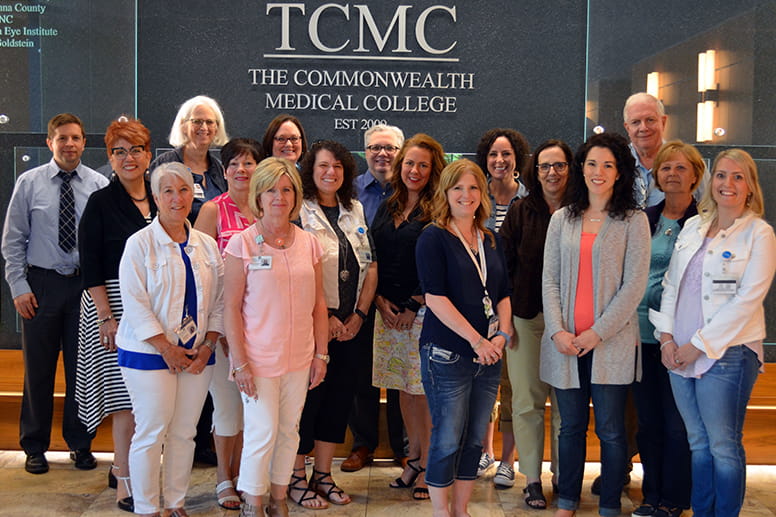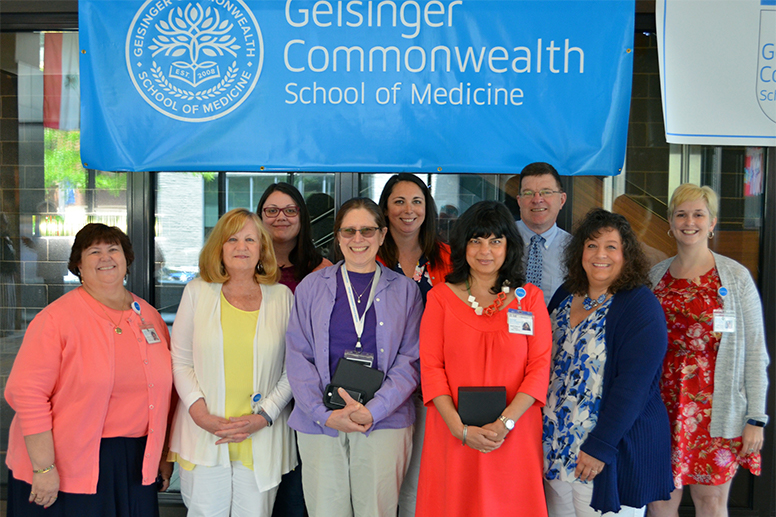 For GCSOM media inquiries
Elizabeth Zygmunt
Director of Media and Public Relations
Geisinger Commonwealth School of Medicine
Office: 570-504-9687
On call: 570-687-9703
ezygmunt@som.geisinger.edu