Geisinger Commonwealth hosts Pennsylvania Junior Academy of Science students
For the ninth year, Geisinger Commonwealth School of Medicine (GCSOM) hosted several local high school students for a fellowship research experience at the school.
The invited students are members of the elite Pennsylvania Junior Academy of Science (PJAS).
PJAS is a statewide organization sanctioned by the Pennsylvania Academy of Science, whose mission is to provide a forum where secondary students can conduct scientific research and present the results of that research on both a local and state level. In 2009, Dr. Clay LaCoe, STEM supervisor for the Wallenpaupack Area School District and regional director of PJAS, sought to forge a relationship between PJAS and GCSOM, resulting in the research program.
Sonia Lobo Planey, PhD, associate dean for research & scholarship and associate professor of biochemistry at GCSOM, said, "The fellowship experience involves a two-day visit to the School of Medicine. Students are provided with career counseling specifically focused on improving their competitiveness for future careers in science/medicine; given opportunities to network with medical students, physicians and research scientists; and given complete access to our medical school's state-of-the-art biomedical and bioinformatics research facilities."
During the two-day experience, students conduct experiments and participate in biomedical research projects focused on a broad range of health topics of particular significance in northeastern Pennsylvania, including cancer, osteoporosis and obesity.
"Together with Dr. LaCoe, we saw an opportunity for students in the region to experience and understand what it means to be a working scientist and to gain access to a network of professionals who could mentor them about science/medical career opportunities," Dr. Planey said. "As a result, we established the GCSOM/PJAS Fellowship, awarded annually to a very small and select group of PJAS students."
Fellowship awardees are selected as part of a competitive process that involves the completion of an essay concerning a regional health problem and personal interview during the annual PJAS regional competition. To date, GCSOM has hosted 46 students.

About Geisinger
Geisinger is committed to making better health easier for the more than 1 million people it serves. Founded more than 100 years ago by Abigail Geisinger, the system now includes 10 hospital campuses, a health plan with more than half a million members, a research institute and the Geisinger College of Health Sciences, which includes schools of medicine, nursing and graduate education. With more than 25,000 employees and 1,700+ employed physicians, Geisinger boosts its hometown economies in Pennsylvania by billions of dollars annually. Learn more at geisinger.org or connect with us on Facebook, Instagram, LinkedIn and Twitter.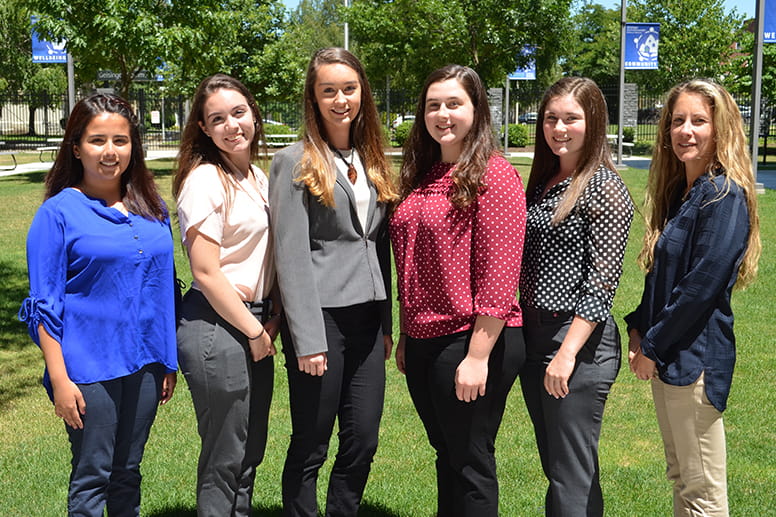 For education media inquiries
Elizabeth Zygmunt
Marketing and Communications Strategist for Education
Office: 570-504-9687
On call: 570-687-9703
emzygmunt1@geisinger.edu