Geisinger Graduate Medical Education Committee observes National Physician Suicide Awareness Day with ceremony, tree planting
The Graduate Medical Education Committee (GMEC) at Geisinger on Sept. 17 held a ceremony and tree planting in observance of National Physician Suicide Awareness Day. The 2018 event marked the first such observance nationwide.
According to the Council of Emergency Medicine Residency Directors (CORD), up to 400 physicians per year die by suicide - a devastating loss affecting doctors' family, friends, colleagues and up to 1 million patients per year. To draw awareness to both the problem and Geisinger resources that can help, the Wellness Subcommittee of GMEC held an observance outside the Henry Hood Center attended by approximately 40 physicians, residents and staff. During the ceremony, Kelly Baldwin, MD, chair of the Wellness Subcommittee and neurology program director, delivered remarks and called for a moment of silence. Then she and Michelle Thompson, MD, associate chief academic officer, graduate medical education, unveiled the tree and invited any attendee touched by physician suicide to step forward to help plant it. The evergreen tree is meant not only to honor the lives lost, but to offer a symbol of hope to survivors. House staff who could not attend the event wore purple and teal ribbons – the colors chosen to represent physician suicide – to commemorate the day.
National Physician Suicide Awareness Day is an initiative of the Council of Emergency Medicine Residency Directors (CORD), in collaboration with American Academy of Emergency Medicine (AAEM), American College of Emergency Physicians (ACEP), American College of Osteopathic Emergency Physicians (ACOEP), Emergency Medicine Residents' Association (EMRA), AAEM's Resident and Student Association (RSA), ACOEP's Resident-Student Organization (RSO) and the Society of Academic Emergency Medicine (SAEM), groups that have come together to annually dedicate the third Monday in September as National Physician Suicide Awareness (NPSA) Day.
About Geisinger Commonwealth School of Medicine
Geisinger Commonwealth School of Medicine (Geisinger Commonwealth) is a member of the Geisinger family. Geisinger Commonwealth offers a community-based model of medical education with campuses in Atlantic City, Danville, Doylestown, Sayre, Scranton and Wilkes-Barre. Geisinger Commonwealth offers Doctor of Medicine (MD), Master of Biomedical Sciences (MBS) and Professional Science Master's (PSM) degrees. The school's innovative curriculum, focused on caring for people in the context of their lives and their community, attracts the next generation of physicians and scientists from within its region, as well as from across the nation. The school also has more than 500 residents and fellows in 31 accredited residency programs and 27 accredited fellowships. Geisinger Commonwealth is committed to non-discrimination in all employment and educational opportunities. For more information, visit www.geisinger.edu/gcsom, or connect with us on Facebook, Instagram, LinkedIn and Twitter.
About Geisinger
Geisinger is committed to making better health easier for the more than 1 million people it serves. Founded more than 100 years ago by Abigail Geisinger, the system now includes 10 hospital campuses, a health plan with more than half a million members, a Research Institute and the Geisinger Commonwealth School of Medicine. With nearly 24,000 employees and more than 1,700 employed physicians, Geisinger boosts its hometown economies in Pennsylvania by billions of dollars annually. Learn more at Facebook, Instagram, LinkedIn and Twitter.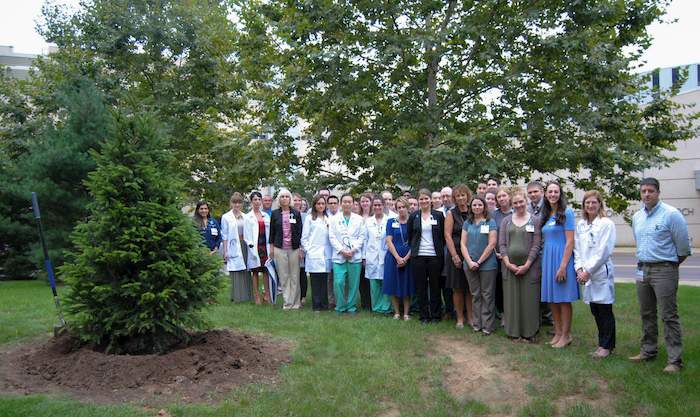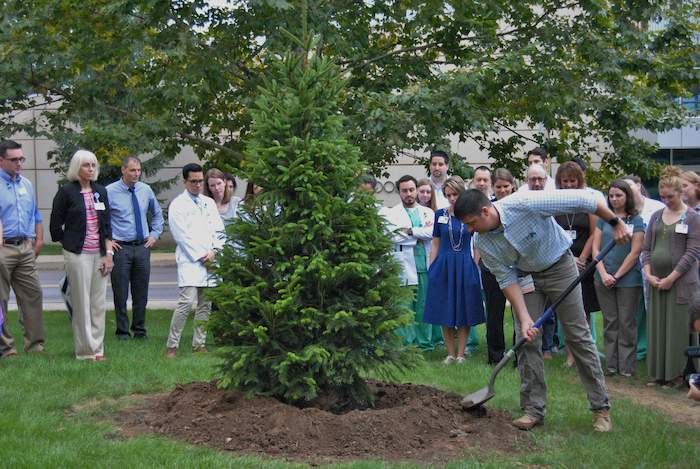 Geisinger Commonwealth School of Medicine
Elizabeth Zygmunt
Director, Media and Public Relations
Office: 570-504-9687
On Call: 570-687-9703
ezygmunt@som.geisinger.edu