"Music and Medicine: Leonard Bernstein" presented by Richard Kogan, MD
Thursday, Sept. 27, 5:30 p.m.
Like every great composer whom Dr. Richard Kogan analyzes, Leonard Bernstein was an artist whose complex psychology shaped the power and beauty of the music he wrote.
Music critics place the haunting score that accompanied West Side Story's doomed young lovers alongside works by Prokofiev, Berlioz and Tchaikovsky, who also tackled the musical challenge of Shakespeare's Romeo and Juliet.
Film critics argue that On the Waterfront, a cinematic masterpiece, is elevated not just by Marlon Brando's performance, but by the score that interpreted and connected the story's complex themes of guilt, shame, love and violence.
Leonard Bernstein clearly understood what drove the psyches he translated in his music. But what drove Bernstein?
On Sept. 27, psychiatrist and pianist Richard Kogan, M.D., of Weill Cornell Medical College, will offer his analysis. As in previous years, Kogan's special session will combine insightful discussion of Bernstein's life with musical selections from his diverse catalog of material.
What will Dr. Kogan reveal in his analysis? In February, he told Psychiatric News, "Bernstein had a hyperthymic temperament; he was uninhibited and sociable and had an overwhelming amount of exuberance and energy." In fact, as Psychiatric News noted, "Bernstein was known for his animated conducting style, which on at least one occasion led him to fall off the conductor's stand."
In the same interview, Dr. Kogan said Bernstein's gregarious nature sometimes put him at odds with his artistic ambitions. "Normally, composing is a solitary affair, and that posed a continual challenge during his life. That's why Bernstein, despite a personal desire to be remembered in the same vein as figures like Mozart, was frequently drawn to the stage and screen. He lived such a complex and fascinating life, and I hope attendees can get some sense of that life through this lecture."
Dr. Kogan, a classically trained pianist who played in a trio with Yo-Yo Ma and Lynn Chang while the three attended Harvard, will play a selection of Bernstein's most famous pieces and examine the intersection between the composer's psychology and creative processes.
"Music and Medicine: Leonard Bernstein," presented by Richard Kogan, MD, clinical professor of psychiatry, Weill Cornell Medical College, and artistic director, Weill Cornell Music and Medicine Program: Thursday, Sept. 27, 5:30 p.m., Scranton Cultural Center at The Masonic Temple, 420 N. Washington Ave. Tickets are $25 and include a post-show reception. Call 570-344-1111 or 888-669-8966.
About Geisinger
Geisinger is committed to making better health easier for the more than 1 million people it serves. Founded more than 100 years ago by Abigail Geisinger, the system now includes 10 hospital campuses, a health plan with more than half a million members, a research institute and the Geisinger College of Health Sciences, which includes schools of medicine, nursing and graduate education. With more than 25,000 employees and 1,700+ employed physicians, Geisinger boosts its hometown economies in Pennsylvania by billions of dollars annually. Learn more at geisinger.org or connect with us on Facebook, Instagram, LinkedIn and Twitter.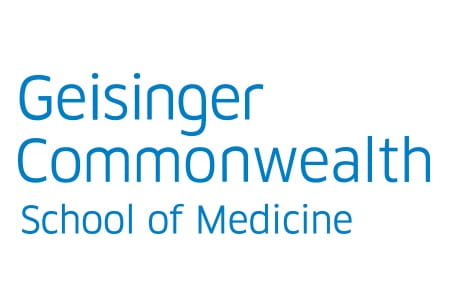 Geisinger Commonwealth School of Medicine
Elizabeth Zygmunt
Director, Media and Public Relations
Office: 570-504-9687
On Call: 570-687-9703
ezygmunt@som.geisinger.edu