Geisinger receives Best Employers for Healthy Lifestyles award
Geisinger recognized for offering one of the nation's best workforce health and well-being programs
DANVILLE, Pa.
– The National Business Group on Health, a non-profit association of more than 420 large U.S. employers, honored Geisinger for providing one of the best workforce health and employee well-being programs in the nation.
Geisinger is among 49 U.S. employers to receive the 2018 Best Employers for Healthy Lifestyles® award presented Tuesday, Sept. 25, at the National Business Group on Health's Workforce Strategy 2018 Conference.
Now in its 14th year, the Best Employers for Healthy Lifestyles® awards recognize employers with exceptional commitment to improving their employees' overall well-being, productivity and quality of life. The awards program incorporates a wide range of well-being contributors, including job satisfaction, community involvement, financial security, emotional and physical health, and social connectedness.
Geisinger received a Platinum Award for its employee wellness program that focuses on physical, mental and emotional health and wellness needs to help their employees develop lifelong healthy habits. Only 17 employers earned a Platinum Award this year.
This marks the fourth year in a row Geisinger has received a Platinum Award for its employee wellness program. Geisinger won Gold Awards in 2012, 2013 and 2014.
"This award demonstrates Geisinger's commitment to caring to our patients, our employees and the community," said Allison Hess, vice president of Geisinger's Steele Institute for Healthcare Innovation. "Geisinger family members are more than employees, they are our friends and colleagues, our parents and children, our siblings and our community. Promoting and facilitating the path to well-being for Geisinger family members helps the organization to thrive and enables members of our community to be the best."
In 2006, Geisinger began cultivating a culture of wellness among employees with the implementation of the employee wellness program aimed at motivating Geisinger family members to be active partners in achieving healthy lifestyles.
This is the seventh year of the organization's collaboration with
Geisinger Health Plan
to expand the focus on employee population health management, including the incentive-based myHealth Rewards program, which moves employees toward healthy lifestyles through education, awareness and health and wellness coaching to achieve and maintain personal wellness goals. Geisinger Health Plan's outcomes-based incentive program, now in its eighth year, has been adopted by many employers in the region.
The program rewards member-insured employees for healthy behaviors and bettering themselves through improved body mass index, cholesterol and not using tobacco. It has enjoyed heightened success based on increased clinical outcomes showing employees are willing to meet these goals.
"When you take care of yourself, you take great care of others," said Wendy Marshall, Geisinger's vice president of human resources services. "Every member of the Geisinger family, no matter what department or function they serve, contributes toward improving the patient and member experience. By supporting personal and professional well-being, Geisinger family members are able to remain focused and engaged in leading the industry."
Brian Marcotte, President and CEO of the National Business Group on Health, commented: "We congratulate Geisinger and their leaders for their unique and innovative approaches to employee, family and community health and well-being. Geisinger is among a growing number of companies who are on a path to integrate employee well-being into their workforce strategy to deploy the most engaged, competitive and productive workforce possible."
Winners of the 2018 Best Employers for Healthy Lifestyles® awards were honored in one of three categories: Platinum, for implementing a workforce well-being strategy with demonstrated results; Gold, for organizations with a strong commitment to holistic well-being and related metrics; Silver, for organizations with emerging well-being strategies, often with a focus on physical health.
About the National Business Group on Health®
The National Business Group on Health is the nation's only non-profit organization devoted exclusively to representing large employers' perspective on national health policy issues and helping companies optimize business performance through health improvement, innovation and health care management. The Business Group's mission is to keep its membership on the leading edge of innovation, thinking and action to address health care cost and the delivery, financing, affordability and consumer experience with the health care system. Business Group members, which include 74 Fortune 100 companies, provide health coverage for more than 50 million U.S. workers, retirees and their families. For more information, visit
www.businessgrouphealth.org
.
About Geisinger
Geisinger is committed to making better health easier for the more than 1 million people it serves. Founded more than 100 years ago by Abigail Geisinger, the system now includes 10 hospital campuses, a health plan with more than half a million members, a research institute and the Geisinger College of Health Sciences, which includes schools of medicine, nursing and graduate education. With more than 25,000 employees and 1,700+ employed physicians, Geisinger boosts its hometown economies in Pennsylvania by billions of dollars annually. Learn more at geisinger.org or connect with us on Facebook, Instagram, LinkedIn and Twitter.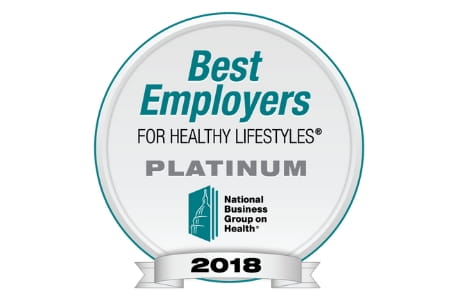 Content from General Links with modal content