Geisinger Appoints Jaewon Ryu, MD, as Interim President and Chief Executive Officer
David T. Feinberg, MD, Stepping Down to Pursue New Opportunity
DANVILLE, Pa.
– Geisinger today announced that its Board of Directors has appointed
Jaewon Ryu
, M.D., J.D., as interim president and chief executive officer of Geisinger, effective December 1, 2018. Dr. Ryu, who has served as executive vice president and chief medical officer since September 2016, succeeds David T. Feinberg, M.D., MBA, who is leaving Geisinger January 3, 2019, to assume a leadership role at Google. Dr. Feinberg will remain with Geisinger until that time to help facilitate a smooth transition.
Dr. Ryu has a deep understanding of the Geisinger organization and culture in addition to his management and physician experience, making him an ideal fit to lead the organization during this transition. As chief medical officer, Dr. Ryu has overseen all aspects of patient care at Geisinger, working to improve patient access, expand our value-based care model and foster more open communication to strengthen the relationships between Geisinger's physicians and employees and the patients, families and communities we serve. He has been instrumental in leading many of our signature initiatives, including the redesign of Geisinger's primary care model and the successful implementation of the Geisinger At Home program.
Board Chairman
John C. Bravman
, Ph.D., said, "Geisinger's greatest strength is our people, and we are fortunate to have a proven leader in Dr. Ryu who is prepared to step into the CEO role on an interim basis. Our Board places a strong focus on developing talent throughout all levels of our organization, with the goal of fostering leaders who embody our core mission that has guided Geisinger for more than 100 years. Dr. Ryu is a great example of this, and I and the other members of our Board look forward to working with him and the entire leadership team as Geisinger continues to deliver exceptional care to our patients, our members and our communities."
Dr. Ryu commented, "When I joined Geisinger more than two years ago, I knew I was joining an organization with a longstanding national reputation for advancing medicine through innovation. What I quickly discovered after I began working here, is that the strength of Geisinger stems from our great people and communities. As a practicing emergency medicine physician, I have the privilege of working alongside many of our outstanding caregivers. That firsthand view of their expertise and unwavering dedication inspires me every day to keep my focus on our purpose of caring for our patients, members, employees, physicians, students and the communities we serve. I am honored to take on the role of interim CEO at this important time for Geisinger and the healthcare industry. Together with our outstanding leadership team and the commitment of our 32,000 employees, we'll build on our legacy of putting patients at the center of all that we do and maintain our commitment to research, education and innovation."
Dr. Bravman added, "On behalf of the entire Geisinger Board and family, we thank Dr. Feinberg for his exemplary leadership and vision during his tenure as CEO. Dr. Feinberg has led Geisinger through a significant period of transformation focusing on developing innovative programs and models to further our mission of value- and community-based care that ensures we are positioned to serve our communities well into the future. We are deeply appreciative of his service to Geisinger, and we wish him only the best."
Dr. Feinberg said, "It has been a great privilege to lead Geisinger during the past nearly four years. Together, we have improved patient and member experience, along with our quality of care, employee engagement and physician and nurse recruitment, and our legacy of innovation has blossomed. I know that I am leaving Geisinger in capable hands as the leadership team continues to advance Geisinger's important mission of taking care of the people we serve. I look forward to following Geisinger's achievements in the years to come and will remain forever grateful to have had this tremendous opportunity."
About Jaewon Ryu
A Diplomate of the American Board of Emergency Medicine, Dr. Ryu has served as executive vice president and chief medical officer for Geisinger since September 2016. Dr. Ryu previously served as President of Integrated Care Delivery for Humana in Louisville, Ky., where he was responsible for Humana's owned and joint ventured care delivery practices, as well as Transcend, a management services organization assisting affiliated practices to adopt population health under value-based reimbursement.
Prior to Humana, he served as the chief medical officer at the University of Illinois Hospital & Health Sciences System in Chicago. Dr. Ryu has also held various leadership roles at Kaiser-Permanente, the Centers for Medicare and Medicaid Services (CMS), and as a White House Fellow at the Department of Veterans Affairs. He is an emergency medicine physician with a license to practice in California, Virginia, Maryland and the District of Columbia, and previously was an associate attorney in the Los Angeles office of the firm McDermott, Will & Emery practicing corporate health law.
Dr. Ryu currently serves as a Commission Member for The Medicare Payment Advisory Commission (MedPAC), an independent congressional agency advising the U.S. Congress on issues affecting the Medicare program. He also currently serves as a member of the board of directors of MyHealthDirect, a provider of digital care coordination solutions. Dr. Ryu has previously served in advisory roles including board positions with MCCI Medical Group and JenCare, both clinic/MSO organizations managing the financing and delivery of care for Medicare Advantage members under full-risk payment models. He has also served on the board of directors of the White House Fellows Foundation and Association.
He earned his undergraduate degree from Yale University and his medical and law degrees from The University of Chicago. Dr. Ryu completed his internship and residency training in emergency medicine at Harbor-UCLA Medical Center.
Dr. Ryu is the recipient of several honors and achievements, including the co-author of a successful grant award of $19.5 million from CMS for a project that integrated care teams across a network of 70 practices to enhance coordination and efficiency in care delivery to chronically ill populations.
About Geisinger
Geisinger is committed to making better health easier for the more than 1 million people it serves. Founded more than 100 years ago by Abigail Geisinger, the system now includes 10 hospital campuses, a health plan with more than half a million members, a research institute and the Geisinger College of Health Sciences, which includes schools of medicine, nursing and graduate education. With more than 25,000 employees and 1,700+ employed physicians, Geisinger boosts its hometown economies in Pennsylvania by billions of dollars annually. Learn more at geisinger.org or connect with us on Facebook, Instagram, LinkedIn and Twitter.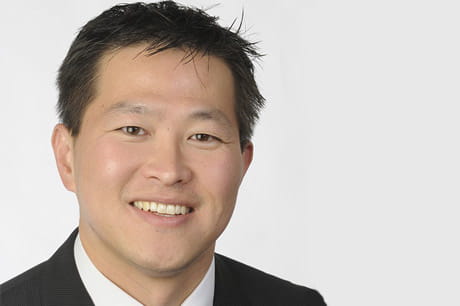 Content from General Links with modal content