GCSOM introduces scholars program for medical students
Purpose-driven program encourages caring students to practice in region
Geisinger has taken another step toward ensuring its communities will be cared for by excellent physicians well into the future. This month Geisinger Commonwealth School of Medicine (GCSOM) introduced the Abigail Geisinger Scholars Program. The program awards 10 first- or second-year medical students at GCSOM one year of loan forgiveness for each year the student works at Geisinger once he or she has finished residency training. The program targets debt related to tuition and fees.
"The Abigail Geisinger Scholars Program is purpose-driven," said David T. Feinberg, MD, Geisinger CEO. "Everything we do is about caring and there is no better way to care for our communities than by growing our own physician workforce and cultivating talent right here in our backyard."
Dr. Feinberg noted that the Abigail Geisinger Scholars Program will focus on students most likely to stay and practice medicine in the regions Geisinger serves – which means recipients will most likely be students who grew up in northeastern and central Pennsylvania or one of the other Geisinger service areas.
Steven J. Scheinman, MD, president and dean of GCSOM and executive vice president at Geisinger, said the Abigail Geisinger Scholars Program is one more way the School of Medicine is focused on bringing its alumni home.
"GCSOM already does a tremendous job focusing on local students," he said. "Through our holistic admissions process, in a typical year, more than one-third of our incoming MD class is composed of local students. Also, through programs like REACH-HEI and our Center of Excellence, GCSOM has built a pipeline for talented local students from disadvantaged backgrounds to access careers in science and medicine. Some of these students have even been accepted at GCSOM. This loan forgiveness program is one more way we can encourage our best and brightest to stay in the region."
Students chosen to receive an Abigail Geisinger Scholars Program award can look forward to a rewarding career at Geisinger – during which every year of service results in one year of forgiveness of tuition debt. Since medical student tuition debt can exceed $250,000 by the time commencement arrives, many future doctors find that the need to repay student loans dictates their career decisions. The Abigail Geisinger Scholars Program is designed to remove debt from career considerations. The program provides caring students with the financial freedom to choose to stay in our region and to choose the medical specialty that most inspires them.
Learn more about the Abigail Geisinger Scholars Program.
About Geisinger Commonwealth School of Medicine

Geisinger Commonwealth School of Medicine (Geisinger Commonwealth) is a member of the Geisinger family. Geisinger Commonwealth offers a community-based model of medical education with campuses in Danville, Doylestown, Scranton, Sayre and Wilkes-Barre. Geisinger Commonwealth offers Doctor of Medicine (MD) and Master of Biomedical Sciences (MBS) degrees. The school's innovative curriculum, focused on caring for people in the context of their lives and their community, attracts the next generation of physicians and scientists from within its region in northeastern and central Pennsylvania, as well as from across the state and the nation. The school also has over 440 graduate medical students in 24 residency programs and 19 accredited fellowships. Geisinger Commonwealth is committed to non-discrimination in all employment and educational opportunities. For more information, visit
www.geisinger.edu/gcsom
, or connect with us on
Facebook
,
Instagram
,
LinkedIn
and
Twitter
.
About Geisinger
One of the nation's most innovative health services organizations, Geisinger serves more than 1.5 million patients in Pennsylvania and New Jersey. The system includes 13 hospital campuses, a nearly 600,000-member health plan, two research centers and the Geisinger Commonwealth School of Medicine. Geisinger is known for its focus on caring and innovative programs including the ProvenCare® best-practice approach to maximize quality, safety and value; ProvenHealth Navigator® advanced medical home; Springboard Health® population health program to improve the health of an entire community; ProvenExperience™ to provide refunds to patients unhappy with their care experience; and Geisinger's MyCode® Community Health Initiative, the largest healthcare system-based precision health project in the world. With more than 215,000 volunteer participants enrolled, MyCode is conducting extensive research and returning medically actionable results to participants. A physician-led organization, with approximately 32,000 employees and more than 1,800 employed physicians, Geisinger leverages an estimated $12.7 billion positive annual impact on the Pennsylvania and New Jersey economies. Repeatedly recognized nationally for integration, quality and service, Geisinger has a long-standing commitment to patient care, medical education, research and community service. For more information, visit www.geisinger.org, or connect with us on Facebook, Instagram, LinkedIn and Twitter.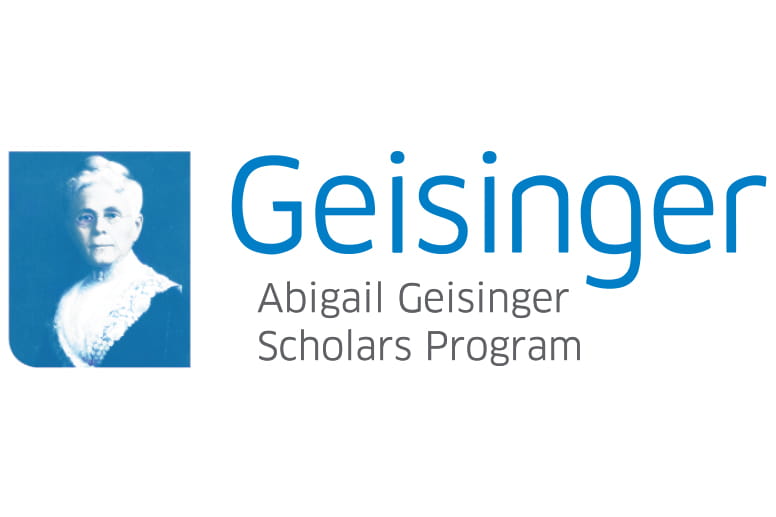 Geisinger Commonwealth School of Medicine
Elizabeth Zygmunt
Director, Media and Public Relations
Office: 570-504-9687
On Call: 570-687-9703