Geisinger Launches Surgical Redesign Program to Reduce Opioid Use and Improve Patient Experience
Initial results show ProvenRecovery program cut hospital stays in half, drove $1.5 million in savings, and contributed to 18 percent reduction in opioid use across organization
DANVILLE, Pa. – Today at TEDMED, Geisinger announced the launch of ProvenRecovery, a surgical redesign program aimed at expediting healing, improving pain management and reducing opioid use. The program will be implemented across 42 surgical procedures impacting approximately 15,000 surgery cases annually, with the goal of reaching 100 surgical specialties by the end of 2019.

ProvenRecovery combines the best practices of Geisinger's ProvenCare® program in cardiac, bariatric, spine and joint surgical care, along with industry best practices in optimizing patients for elective surgeries. The ProvenRecovery pilot, which began in June 2017, has driven an 18 percent decrease in opioid usage across the organization. During the pilot, neurosurgery and colorectal surgery patients saw their hospital stays cut in half. Earlier discharges accounted for an average savings of $4,556 per case for colorectal surgery patients.

"In my 35 years in surgery, this is the innovation with the greatest potential to improve the patient experience, save lives, reduce complications and be less disruptive to patients," said Neil Martin, MD, Geisinger's chief quality officer and chair of Geisinger's neuroscience institute. "With ProvenRecovery, we are empowering patients to be healthier before surgery, leading to fewer surgical complications and patients returning to their lives sooner."

ProvenRecovery focuses on three key measures to empower patients be healthier before and after surgery:
Proper nutrition - During a pre-surgery consultation, patients receive a kit, including care instructions, mobility instructions and immunonutrition drinks. Unlike traditional fasting immediately preceding surgery, the fortified drinks are designed to get patients to a proper nutrition level before surgery to help reduce infection, accelerate healing after surgery and account for nutrition gaps in the average American diet.
Appropriate pain management – Surgery through this approach is opioid avoiding, and in many cases opioid free. During surgery, a patient's pain is controlled by specifically targeting the surgical area. Known as multi-modal pain management, this technique allows for effective pain control of just one area. A combination of non-opioid medications is used, depending on the surgery, such as local anesthesia, acetaminophen, ibuprofen, gabapentin, ketamine and lidocaine.
Mobility post-surgery - When a patient wakes up in the recovery room, they are encouraged and assisted in early mobility in and around the bed. This mobility helps to speed up the recovery process, getting them back home and back to their lives faster.
"Since the early 90s, Geisinger has been pioneering patient-centric programs that revolutionize care design and management, paving the way for the industry in the move to value," said Jaewon Ryu, MD, JD, Geisinger's interim president and chief executive officer. "ProvenRecovery is a natural evolution of these efforts, building on the successes of our ProvenCare program. By getting patients healthier and out of the hospital sooner, not only are we improving lives, we're also reducing overall costs of care."

ProvenRecovery is the latest innovation from Geisinger, building on the organization's work in genomic medicine with the MyCode® Community Health Initiative research, and addressing food insecurity and diabetes through its Fresh Food Farmacy®.
About Geisinger
Geisinger is committed to making better health easier for the more than 1 million people it serves. Founded more than 100 years ago by Abigail Geisinger, the system now includes 10 hospital campuses, a health plan with more than half a million members, a research institute and the Geisinger College of Health Sciences, which includes schools of medicine, nursing and graduate education. With more than 25,000 employees and 1,700+ employed physicians, Geisinger boosts its hometown economies in Pennsylvania by billions of dollars annually. Learn more at geisinger.org or connect with us on Facebook, Instagram, LinkedIn and Twitter.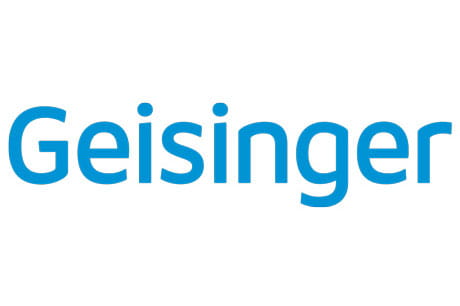 Content from General Links with modal content