Geisinger Commonwealth medical student elected to American Association of Medical Colleges' (AAMC) Organization of Student Representatives (OSR)
Alexa Bolock of Waverly, a member of Geisinger Commonwealth School of Medicine's (GCSOM) MD Class of 2021, was elected a national delegate to the American Association of Medical Colleges' (AAMC) Organization of Student Representatives (OSR) for the Northeast Region. Her election gives GCSOM students a powerful voice within academic medicine at a national level.
The Organization of Student Representatives (OSR) represents medical students nationwide and provides an active role for students in advancing the AAMC mission to improve the nation's health. Additionally, the OSR seeks to ensure that students actively participate in directing their education, preserving their rights, and delineating their professional responsibilities. The OSR gives medical students a voice in academic medicine at the national level and strives to foster student involvement and awareness in this arena at a local level. Each medical school class at Geisinger Commonwealth elects an OSR to represent them at AAMC meetings.
National delegates are elected by region assist regional chairs on OSR regional projects and initiatives. Bolock was elected a delegate for community and diversity. The regional officers also work on the five national committees to assist the OSR Administrative Board with national projects and interests.
About Geisinger
Geisinger is committed to making better health easier for the more than 1 million people it serves. Founded more than 100 years ago by Abigail Geisinger, the system now includes 10 hospital campuses, a health plan with more than half a million members, a research institute and the Geisinger College of Health Sciences, which includes schools of medicine, nursing and graduate education. With more than 25,000 employees and 1,700+ employed physicians, Geisinger boosts its hometown economies in Pennsylvania by billions of dollars annually. Learn more at geisinger.org or connect with us on Facebook, Instagram, LinkedIn and Twitter.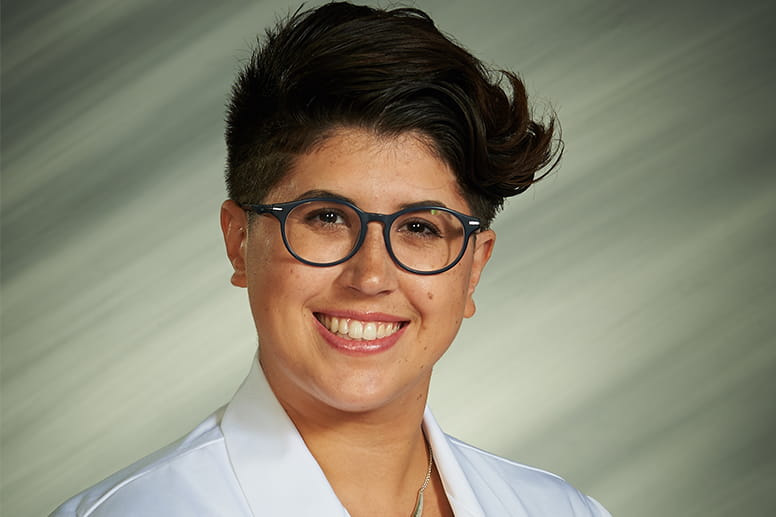 Geisinger Commonwealth School of Medicine
Elizabeth Zygmunt
Director, Media and Public Relations
Office: 570-504-9687
On Call: 570-687-9703
ezygmunt@som.geisinger.edu