Geisinger Commonwealth kicks off Girls in Science program
GCSOM kicked off its Girls in Science program with a fun, science-filled day, created specifically to provide girls visibility and engagement with women in the fields of medicine, healthcare, public health and the sciences.
On Feb. 2, Geisinger Commonwealth School of Medicine kicked off its Girls in Science program. Participants rotated through learning stations centered around topics like physical exams, chemical interactions, heart physiology, brain anatomy, radiology, perfume chemistry and more. The event was hosted by Geisinger Commonwealth's American Medical Women's Association (AMWA) chapter; Regional Education Academy for Careers in Health – Higher Education Initiative (REACH-HEI); and Center of Excellence (COE) for Diversity and Inclusion.
Girls in Science is an extended program that grew from a one-day symposium GCSOM hosted in 2018. For the 2019 extended program, REACH-HEI recruited 120 girls with an emphasis on applicants with low socioeconomic backgrounds from the Scranton School District. Following the Feb. 2 event, from February to June, the participants will also be involved in the following activities:
A mentor program that will provide monthly college and career counseling to continue to inspire students to consider the field of STEM. Mentors will contact students twice per month through virtual methods to complete assigned objectives.
Participants will participate in a "Turning Challenges into Motivation" book club. Students will read stories of women who faced challenges but persevered to become significant forces in the field of science.
Books will include: Madame Curie by Eve Curie, The Immortal Life of Henrietta Lacks by Rebecca Skloot, Headstrong: 52 Women who Changed Science by Rachel Swaby, and Rosalyn Yalow: Nobel Laureate: Her Life and Work in Medicine by Eugene Straus. Participants will complete writing prompts and discuss key components of the books with mentors.
Participants will design a presentation on their favorite woman in science and will present the information at a "Women in STEM Fair" in June.


About Geisinger Commonwealth School of Medicine
Geisinger Commonwealth School of Medicine (Geisinger Commonwealth) is a member of the Geisinger family. Geisinger Commonwealth offers a community-based model of medical education with campuses in Atlantic City, Danville, Doylestown, Sayre, Scranton and Wilkes-Barre. Geisinger Commonwealth offers Doctor of Medicine (MD), Master of Biomedical Sciences (MBS) and Professional Science Master's (PSM) degrees. The school's innovative curriculum, focused on caring for people in the context of their lives and their community, attracts the next generation of physicians and scientists from within its region, as well as from across the nation. The school also has more than 500 residents and fellows in 31 accredited residency programs and 27 accredited fellowships. Geisinger Commonwealth is committed to non-discrimination in all employment and educational opportunities. For more information, visit www.geisinger.edu/gcsom, or connect with us on Facebook, Instagram, LinkedIn and Twitter.
About Geisinger
Geisinger is committed to making better health easier for the more than 1 million people it serves. Founded more than 100 years ago by Abigail Geisinger, the system now includes 10 hospital campuses, a health plan with more than half a million members, a Research Institute and the Geisinger Commonwealth School of Medicine. With nearly 24,000 employees and more than 1,700 employed physicians, Geisinger boosts its hometown economies in Pennsylvania by billions of dollars annually. Learn more at Facebook, Instagram, LinkedIn and Twitter.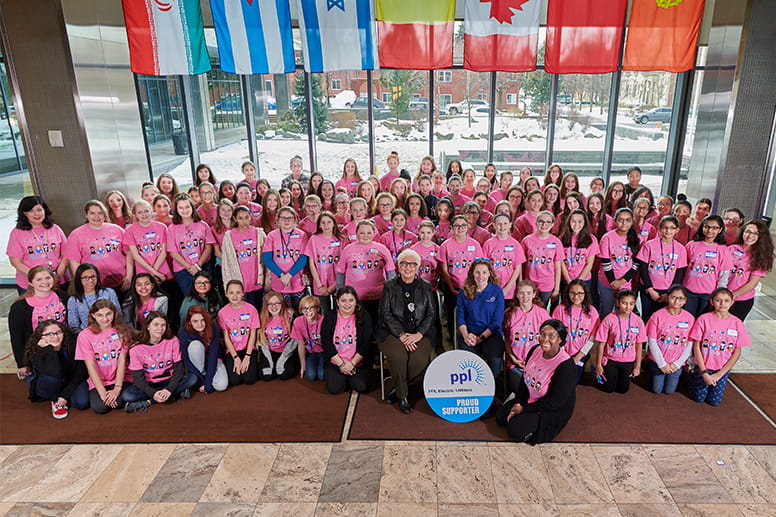 Geisinger Commonwealth School of Medicine
Elizabeth Zygmunt
Director, Media and Public Relations
Office: 570-504-9687
On Call: 570-687-9703
ezygmunt@som.geisinger.edu