The key to health is found at the end of your fork
During April 18 lecture at GCSOM, cardiologist Robert Ostfeld, MD will discuss numerous health benefits of adopting plant-based diet
The key to good health lies at the end of your fork. That's the message cardiologist, Robert J. Ostfeld, MD will deliver at the eighth installment of Geisinger Commonwealth School of Medicine's Preventive Medicine Lecture Series on April 18.
Dr. Ostfeld's talk, Confessions of a Reformed Cardiologist: A Plant -Based Diet and Your Heart, weaves together personal reflections, stories of amazing transformations plucked from his patient files and scientific data -- including research studies and medical imaging – to demonstrate the powerful benefits of adopting a plant-based diet.
"I've never seen anything come close to the breadth and depth of benefits a plant-based diet provides," Dr. Ostfeld said. "We have patients literally crying tears of joy in our office because they feel so much better after adopting this diet. No one ever cries when I write them a prescription for cholesterol-lowering medication."
Dr. Ostfeld is the Director of Preventive Cardiology and the founder and director of the Cardiac Wellness Program at Montefiore Health System in Bronx, NY. He is also an associate professor of medicine at the Albert Einstein College of Medicine. He said he founded the Cardiac Wellness Program because he grew tired of watching patients tread the same predictable route from escalating doses of medicines to complex and invasive surgeries. "I just wanted to get people better," he said. "I was looking for something transformational."
Dr. Ostfeld's searching led him to the work of Dr. Colin Campbell and other proponents of plant-based nutrition. The data persuaded him to prescribe such diets to his own patients and inspired the Cardiac Wellness Program. "Nutrition is often neglected in medical school, but I learned that you can prevent disease – and not just heart disease but a whole host of other diseases, including cancer -- with a whole foods, plant-based diet," he said.
Since establishing the Cardiac Wellness Program about eight years ago, Dr. Ostfeld said he has personally supervised patients who have undergone the kind of transformation he envisioned when he first began to practice medicine. "Patients lose weight," he said. "But that isn't the ultimate goal of the diet, although it's certainly a great side effect. Patients come off of their blood pressure medications, diabetes medications. They have more energy and report that they sleep better."
According to Dr. Ostfeld, attendees at his talk will come away with a few key messages. One is that you are not victim of genes. "Genes run in families," he said. "But so does lifestyle. With good nutrition, you can profoundly lower your risk of getting diseases – even if they run in your family." He also wants attendees to understand that plant-based eating is great for the heart and blood vessels, but is also beneficial in dozens of other ways, from lowering the risk of dementia to improving your complexion. Finally, he said, "Heart disease is the No. 1 killer in the United States. That's a designation we don't want. We can easily make it lose that title just by adopting a plant-based diet."
Dr. Ostfeld's lecture will take place at Geisinger Commonwealth School of Medicine, 525 Pine Street, Scranton at 5:30 p.m. on Thursday, April 18. The event is free but reservations are required. RSVP to geisinger.edu/AprilPrevMed.
About Geisinger
Geisinger is committed to making better health easier for the more than 1 million people it serves. Founded more than 100 years ago by Abigail Geisinger, the system now includes 10 hospital campuses, a health plan with more than half a million members, a research institute and the Geisinger College of Health Sciences, which includes schools of medicine, nursing and graduate education. With more than 25,000 employees and 1,700+ employed physicians, Geisinger boosts its hometown economies in Pennsylvania by billions of dollars annually. Learn more at geisinger.org or connect with us on Facebook, Instagram, LinkedIn and Twitter.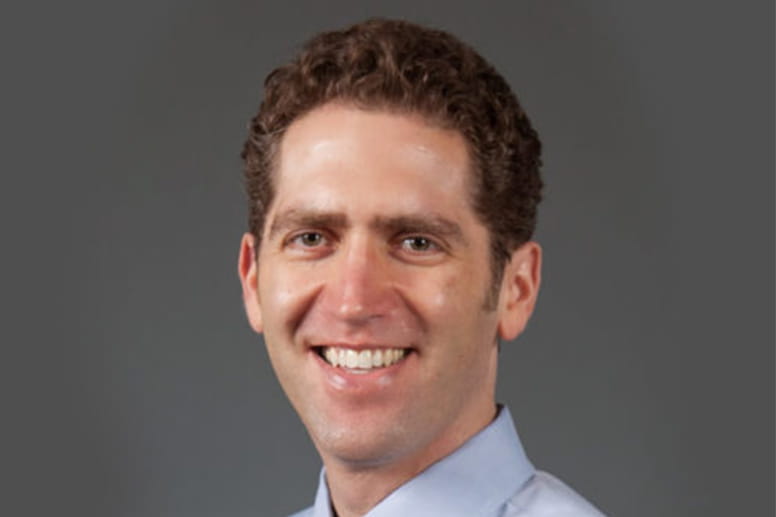 Geisinger Commonwealth School of Medicine
Elizabeth Zygmunt
Director, Media and Public Relations
Office: 570-504-9687
On Call: 570-687-9703
ezygmunt@som.geisinger.edu