"Let's Talk About Change: Prescription Affordability" event to be held at Geisinger Commonwealth
The student leaders of the Primary Care Progress chapter at Geisinger Commonwealth School of Medicine (GCSOM) invite the community to gather at the school on Saturday, May 11 to discuss prescription drug affordability with healthcare providers and other community members.
The purpose of the event is to provide the community with a way to communicate with providers and policymakers about their challenges in accessing prescription drugs and adhering to recommended medication regimens with the hope that the ensuing dialogue will spark constructive change.
The event will be held on Saturday, May 11 from 8 a.m. to 1 p.m. at Geisinger Commonwealth School of Medicine, 525 Pine Street, Scranton.
According to organizers, Katarina Smigoc and Terrence Habiyaremye, "Let's Talk About Change: Prescription Affordability" is the result of preliminary research the medical students undertook to identify a health problem of particular concern in the Scranton area and then to assess the public's experiences and attitudes surrounding it. The research revealed that the cost of prescription drugs is a significant challenge to many members of the community.
GCSOM students are partnering with the Hope Center of Northeastern Pennsylvania, the United Neighborhood Centers and The Wright Center to plan "Let's Talk About Change: Prescription Affordability," which will consist of patient stories, group discussions and a question-and-answer panel discussion. Sarah Bodnar, director of community health at the United Neighborhood Center, will deliver a keynote address.
Primary Care Progress is a national action network dedicated to supporting the next generation of health professionals in transforming the nation's primary care system. The Catalyst Project is a Primary Care Progress initiative through which students investigate community health needs and facilitate discussion between community members and healthcare professionals.
The event is free and open to the public but registration is requested. Please RSVP by leaving a name and contact number via email to pcpatgcsom@gmail.com or by calling or texting 570-291-8474.
Agenda for the event:
8 – 8:30 a.m. Breakfast and registration
8:30 – 8:45 a.m. Introduction – What is Catalyst?
8:45 – 9 a.m. Prescription affordability in Lackawanna County
9 – 9:30 a.m. Keynote address: Sarah Bodnar, director of community health,UNC NEPA
9:30 – 10 a.m. Patient stories
10 – 10:30 a.m. Q&A with Sarah Bodnar and patients
10:30 – 10:45 a.m. Break
10:45 a.m. – 11:30 a.m. Small group facilitated discussion
11:30 – Noon Reconvening and call to action
Noon – 1 p.m. Lunch


About Geisinger
Geisinger is committed to making better health easier for the more than 1 million people it serves. Founded more than 100 years ago by Abigail Geisinger, the system now includes 10 hospital campuses, a health plan with more than half a million members, a research institute and the Geisinger College of Health Sciences, which includes schools of medicine, nursing and graduate education. With more than 25,000 employees and 1,700+ employed physicians, Geisinger boosts its hometown economies in Pennsylvania by billions of dollars annually. Learn more at geisinger.org or connect with us on Facebook, Instagram, LinkedIn and Twitter.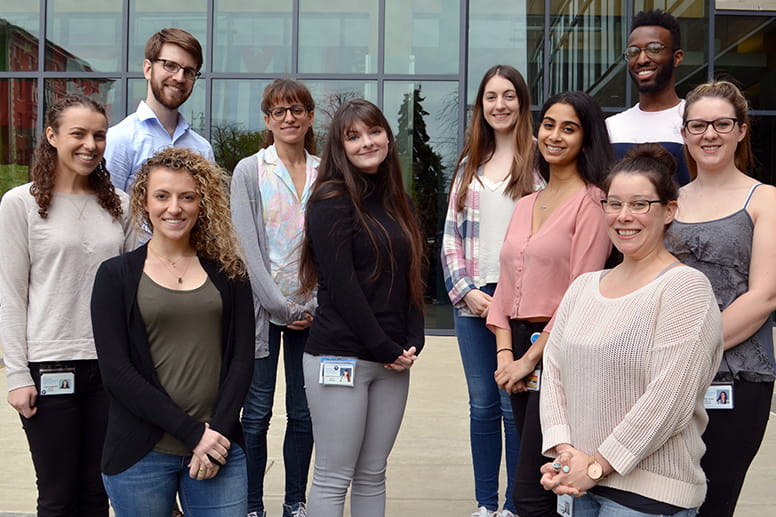 Geisinger Commonwealth School of Medicine
Elizabeth Zygmunt
Director, Media and Public Relations
Office: 570-504-9687
On Call: 570-687-9703
ezygmunt@som.geisinger.edu