Medical Education Certificate Course (MECC) graduates second cohort of scholars
MECC on May 2 graduated a second class of MECC scholars.
The goal of the Medical Education Certificate course is to help participants develop foundational skills in medical education. "It's a structured faculty development opportunity that enhances the teaching and learning skills of Geisinger faculty preceptors, coaches, mentors and advisors in the clinical learning environment," said Nicole Woll, PhD, MEd, one of MECC's course directors.
The 2018-2019 cohort attended the year-long course and also developed a novel curriculum for their departmental faculty and/or learners.
"The MECC program allows early career educators the chance to join a group of like-minded individuals and work together to improve their teaching skills. We are fortunate to have such a diverse group of educators dedicated to honing their skills," said Rob Cooney, MD, FACEP, who is also course director.
Dr. Woll and Dr. Cooney run the course with several other co-course directors who support the content delivery and mentorship of the participants. Co-course directors include Sandy Green, MD; Mary Harris, MD; April Morgan, MEd; Janet Townsend, MD; and Michelle Thompson, MD.
The course was culminated with a robust poster presentation session at the 25th Annual Scholarship Days, held April 30-May 2 and a graduation ceremony.
A recent graduate of the course, Dr. Marisa Clifton, said, "The Medical Education Certificate Course has been an invaluable tool for my development as an educator and researcher. It not only introduced me to the fundamentals of learning theory, but provided a framework for practical curriculum development and implementation. It presented key concepts beyond the classroom including digital media utilization and effective learner feedback. Although the educational content has been vital, one of the most important aspects of this course was being introduced to a vibrant and diverse group of engaged educators. Learning from my colleagues has expanded my educational armamentarium in so many important ways. I would encourage anyone involved in education to apply for this course."
Participants are either self-nominated or nominated by a program director/clinical leader.
The course was designed to:
Increase faculty knowledge and skill in medical education including new teaching techniques, simulation and scholarship;
Increase faculty perception of preparedness and interest in medical education;
Increase participation by faculty in educational programs;
Increase faculty and learner satisfaction with education; and
Support a train-the-trainer model to increase faculty development within departments.
About Geisinger
Geisinger is committed to making better health easier for the more than 1 million people it serves. Founded more than 100 years ago by Abigail Geisinger, the system now includes 10 hospital campuses, a health plan with more than half a million members, a research institute and the Geisinger College of Health Sciences, which includes schools of medicine, nursing and graduate education. With more than 25,000 employees and 1,700+ employed physicians, Geisinger boosts its hometown economies in Pennsylvania by billions of dollars annually. Learn more at geisinger.org or connect with us on Facebook, Instagram, LinkedIn and Twitter.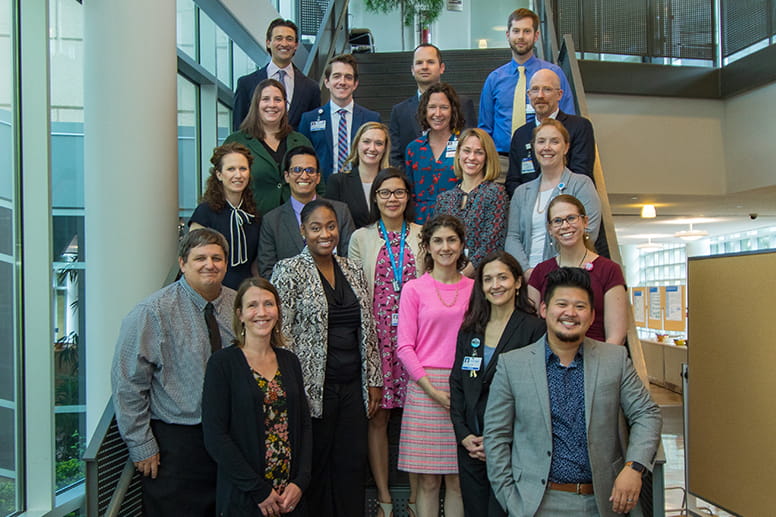 Geisinger Commonwealth School of Medicine
Elizabeth Zygmunt
Director, Media and Public Relations
Office: 570-504-9687
On Call: 570-687-9703
ezygmunt@som.geisinger.edu