Geisinger Marworth receives ASAM Level of Care Certification
Geisinger's addiction treatment center is one of seven in the U.S. to receive pilot certification
DANVILLE, Pa. – Geisinger Marworth, a specialized treatment center for patients with addiction and substance use disorder, is one of seven treatment programs in the United States to receive the American Society of Addiction Medicine's ASAM Level of Care Certification.

Geisinger Marworth received certification for ASAM Level of Care 3.7, Medically Monitored Intensive Inpatient Services, which is the highest level of recovery-oriented services available outside of a hospital setting. The seven programs certified are the first in the country to successfully complete Phase One of the ASAM Level of Care Certification pilot.

"Achieving ASAM Level of Care Certification speaks to the quality of care we provide at Geisinger Marworth every day," said Daniel Landesberg, interim administrator, Geisinger Marworth. "We've worked diligently in recent years to expand our services to safely and effectively care for more medically complex patients. This certification allows patients to identify Geisinger Marworth as a program that delivers high-quality, evidence-based care."

The ASAM Level of Care Certification, created in partnership with CARF International, provides an independent, comprehensive assessment of a treatment program's capacity to deliver services consistent with the Levels of Care described in the ASAM Criteria.

"As we navigate the addiction epidemic, it has become clear that the current health system needs meaningful, relevant, and consistent national standards for the treatment of this chronic brain disease," said Paul H. Earley, M.D., president of ASAM. "The standards applied through the ASAM Level of Care Certification are a crucial component of ASAM's mission to transform the addiction treatment landscape."

Geisinger Marworth provides personalized inpatient treatment for patients from Pennsylvania, New York, New Jersey and New England, offering a full spectrum of rehabilitative services, including drug and alcohol screenings and evaluations, detoxification services, individual and group therapy, relapse prevention support, and specialized programs for healthcare and uniformed professionals and first responders. Since 1982, Geisinger Marworth has provided treatment services for more than 40,000 patients.
About ASAM
The American Society of Addiction Medicine, founded in 1954, is a professional society representing over 6,000 physicians, clinicians, and associated professionals in the field of addiction medicine. ASAM is dedicated to increasing access and improving the quality of addiction treatment, educating physicians and the public, supporting research and prevention, and promoting the appropriate role of physicians in the care of patients with addiction. For more information, visit www.ASAM.org.

About The ASAM Criteria®
The ASAM Criteria is the nation's most widely used and comprehensive set of guidelines for placement, continued stay, and transfer/discharge of patients with addiction and co-occurring conditions. Utilized by clinicians and payers across all care settings, the use of The ASAM Criteria is required in more than 30 states. Addiction treatment programs use the criteria to conduct a multi-dimensional patient assessment over five broad levels of treatment that are based on the degree of direct medical management provided, the structure, safety and security provided, and the intensity of treatment services provided. The criteria focus on six dimensions of patient care to create a holistic, biopsychosocial assessment of an individual. This assessment is used for service planning and treatment across all services and levels of care. Learn more at https://www.asam.org/asam-criteria.
About Geisinger
Geisinger is committed to making better health easier for the more than 1 million people it serves. Founded more than 100 years ago by Abigail Geisinger, the system now includes 10 hospital campuses, a health plan with more than half a million members, a research institute and the Geisinger College of Health Sciences, which includes schools of medicine, nursing and graduate education. With more than 25,000 employees and 1,700+ employed physicians, Geisinger boosts its hometown economies in Pennsylvania by billions of dollars annually. Learn more at geisinger.org or connect with us on Facebook, Instagram, LinkedIn and Twitter.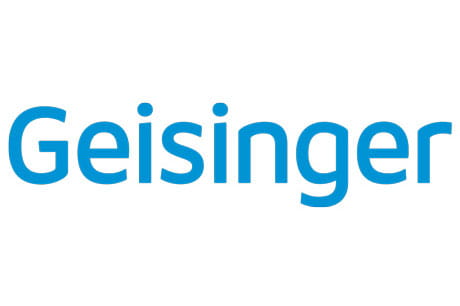 Content from General Links with modal content