Geisinger Commonwealth medical students present at 2019 Technology Education Research Symposium
Two third-year medical students at Geisinger Commonwealth School of Medicine (GCSOM) were selected to be featured presenters at the 2019 Technology Education Research Symposium held on April 13 at Bloomsburg University of Pennsylvania.
Speakers' presentations are published in Volume 3 Issue 1 of the Pennsylvania Association of Educational Communication and Technology's (PAECT) Technology Education Research Journal.
Matt Hope of Wyomissing and Evan Porter of Jefferson City, Missouri presented on Summa, a new healthcare technology company they founded to create a way for researchers to access "personally generated health data," or PGHD.
PGHD is the exponentially growing reservoir of consumer-owned data collected by FitBits and apps (applications) that track everything from an individual's diet, heart rate and sleep to personal stress levels. It even includes genetic data people purchase when they go to companies like 23 and Me to learn more about their heritage. The data generated in this way presents a rich, untapped resource for researchers connected with organizations too small to have the means to purchase "big data" the way, for example, large pharmaceutical companies can. Summa's idea is to connect these types of researchers directly with individuals generating the data via an app. The app permits researchers to access the data while keeping control in the hands of the consumer.
Matt provides a scenario to explain the concept. "Suppose a university psychology researcher wants to assess something like resilience. Maybe they are interested in how resilience impacts student academic performance or patient health outcomes. To do these research projects today, researchers would use survey instruments to gather subjective data from their study participants. But what's interesting is that new evidence suggests that things like heart rate variability can be used to measure stress resilience in a quantitative, objective fashion. With Summa, the psychologist would not only be able to distribute survey instruments to their student and patient populations, but also collect data from participant devices like Fitbit to assess heart rate, activity levels, sleep and more. With access to all this data, researchers will be able to ask new questions and test them in novel ways. We believe this can make a big difference in academic research and healthcare quality improvement," he said.
The Technology Education Research Symposium is an annual conference sponsored by the Pennsylvania Association of Educational Communication and Technology (PAECT) and highlights educational technologies related to student success and corporate innovation. PAECT is a 501(c)(3) nonprofit, volunteer-led organization supporting and speaking for educational technology in the Commonwealth of Pennsylvania.
About Geisinger Commonwealth School of Medicine
Geisinger Commonwealth School of Medicine (Geisinger Commonwealth) is a member of the Geisinger family. Geisinger Commonwealth offers a community-based model of medical education with campuses in Atlantic City, Danville, Doylestown, Sayre, Scranton and Wilkes-Barre. Geisinger Commonwealth offers Doctor of Medicine (MD), Master of Biomedical Sciences (MBS) and Professional Science Master's (PSM) degrees. The school's innovative curriculum, focused on caring for people in the context of their lives and their community, attracts the next generation of physicians and scientists from within its region, as well as from across the nation. The school also has more than 500 residents and fellows in 31 accredited residency programs and 27 accredited fellowships. Geisinger Commonwealth is committed to non-discrimination in all employment and educational opportunities. For more information, visit www.geisinger.edu/gcsom, or connect with us on Facebook, Instagram, LinkedIn and Twitter.
About Geisinger
Geisinger is committed to making better health easier for the more than 1.5 million consumers it serves. Founded more than 100 years ago by Abigail Geisinger, the system now includes 13 hospital campuses, a 600,000-member health plan, two research centers and the Geisinger Commonwealth School of Medicine. With 32,000 employees and 1,800 employed physicians, Geisinger boosts its hometown economies in Pennsylvania and New Jersey by billions of dollars annually. For more information, visit www.geisinger.org, or connect with us on Facebook, Instagram, LinkedIn and Twitter.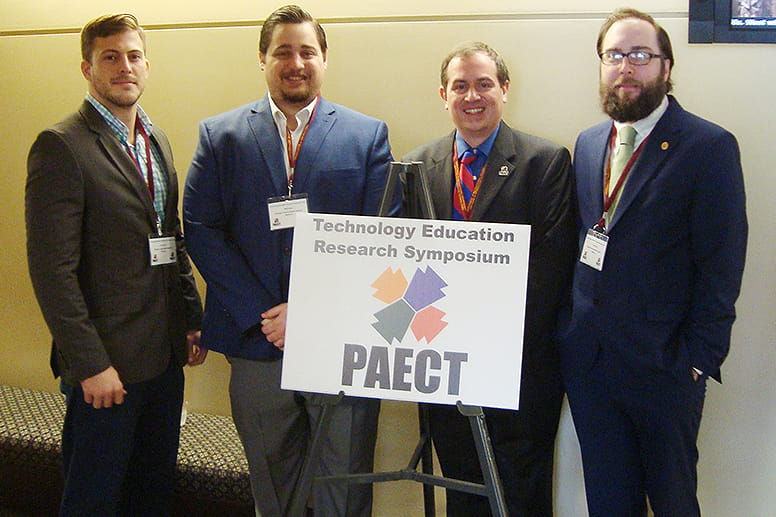 Geisinger Commonwealth School of Medicine
Elizabeth Zygmunt
Director, Media and Public Relations
Office: 570-504-9687
On Call: 570-687-9703
ezygmunt@som.geisinger.edu