Geisinger Commonwealth School of Medicine, AtlantiCare Campus opens
AtlantiCare and Geisinger Commonwealth School of Medicine (GCSOM) held a reception to mark the opening of AtlantiCare Regional Medical Center as a GCSOM regional campus July 11.
Sixteen third-year medical students are the first GCSOM cohort to begin clinical education at AtlantiCare. They attended orientation July 11 and will participate in clinical instruction at ARMC's Atlantic City and Mainland (Pomona, NJ) campuses, and other AtlantiCare outpatient, primary and specialty care sites throughout southern New Jersey starting July 15. A medical arts facility AtlantiCare plans to build in Atlantic City will eventually be the campus center.

Dominick Zampino, DO, hospitalist, director of Medical Affairs, and program director for AtlantiCare's Internal Medicine Residency Program, has been named regional associate dean of the GSCOM AtlantiCare Campus. He said the new campus will offer a unique learning experience for GCSOM students. "We serve a large, diverse population. ARMC's City Campus will provide an urban experience. Atlantic City is an international tourist destination. The Mainland campus, 13 miles from Atlantic City, is in a suburban area that is home to many skilled nursing facilities. Both campuses have regional centers of excellence that will expose students to a wide range of patient and community care issues," he said. Zampino noted that the Atlantic City Campus is a Level II trauma center and a comprehensive stroke center and that the Mainland Campus includes a cardiac surgery center and a Level III neonatal intensive care unit – advanced services not every hospital provides.
Steven J. Scheinman, MD, president and dean of GCSOM said, "We share AtlantiCare's purpose – to build healthy communities. That's why we are tremendously excited about this new campus. We know our students will receive excellent clinical instruction in these settings that will open their eyes to the unique and varied health problems of different populations. Teaching the next generation of physicians to deliver care specifically designed to address those needs is the very essence of our common purpose."
The AtlantiCare campus will be GCSOM's fifth regional campus and its first outside Pennsylvania. It joins campuses based in Scranton, Wilkes-Barre, Danville and Guthrie (Sayre, PA). The school also has a campus in Doylestown, PA devoted exclusively to graduate students in its master of biomedical sciences and professional science master's programs.
For more information about AtlantiCare, call the AtlantiCare Access Center at 1-888-569-1000; visit www.atlanticare.org; or find AtlantiCare on Facebook.
About Geisinger
Geisinger is committed to making better health easier for the more than 1 million people it serves. Founded more than 100 years ago by Abigail Geisinger, the system now includes 10 hospital campuses, a health plan with more than half a million members, a research institute and the Geisinger College of Health Sciences, which includes schools of medicine, nursing and graduate education. With more than 25,000 employees and 1,700+ employed physicians, Geisinger boosts its hometown economies in Pennsylvania by billions of dollars annually. Learn more at geisinger.org or connect with us on Facebook, Instagram, LinkedIn and Twitter.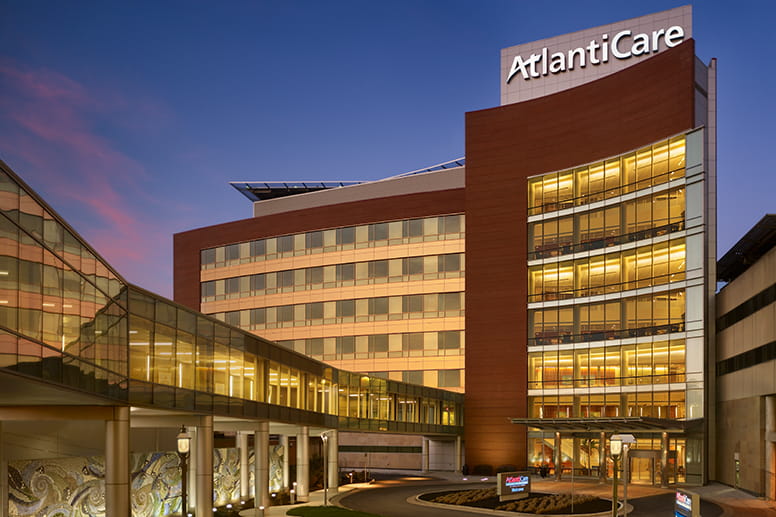 Geisinger Commonwealth School of Medicine
Elizabeth Zygmunt
Director, Media and Public Relations
Office: 570-504-9687
On Call: 570-687-9703
ezygmunt@som.geisinger.edu