Geisinger Commonwealth employees honored with 2019 'STAR' awards
Awards recognize service, teamwork, accountability and resourcefulness
Geisinger Commonwealth School of Medicine (GCSOM) recognized the outstanding service of two staff members and one faculty member with "STAR" awards. STAR stands for "Service, Teamwork, Accountability, and Resourcefulness." The awards are presented annually at GCSOM's Faculty and Staff Recognition Day. At the celebration, employees also received 10-year and five-year service awards.
GCSOM's 2019 faculty STAR award winner is professor of biochemistry, Patrick M. Boyd, PhD. In addition to the faculty award, two staff STAR awards were given. They went to Kate Powell and Fran Wolk. Ms. Powell was recognized for her work developing and managing GCSOM's standardized patient program. A standardized patient (SP) is a person trained to portray a real life patient in a standardized, scripted clinical scenario. Ms. Wolk was honored for her work as associate workstation support analyst.
About Geisinger
Geisinger is committed to making better health easier for the more than 1 million people it serves. Founded more than 100 years ago by Abigail Geisinger, the system now includes 10 hospital campuses, a health plan with more than half a million members, a research institute and the Geisinger College of Health Sciences, which includes schools of medicine, nursing and graduate education. With more than 25,000 employees and 1,700+ employed physicians, Geisinger boosts its hometown economies in Pennsylvania by billions of dollars annually. Learn more at geisinger.org or connect with us on Facebook, Instagram, LinkedIn and Twitter.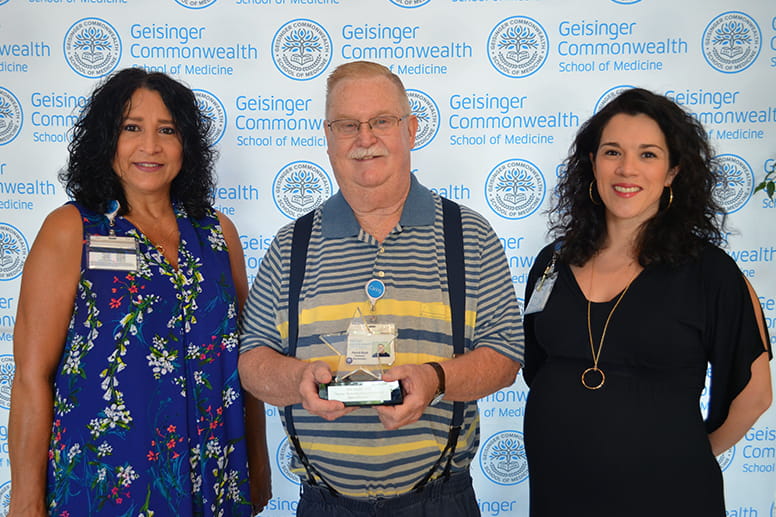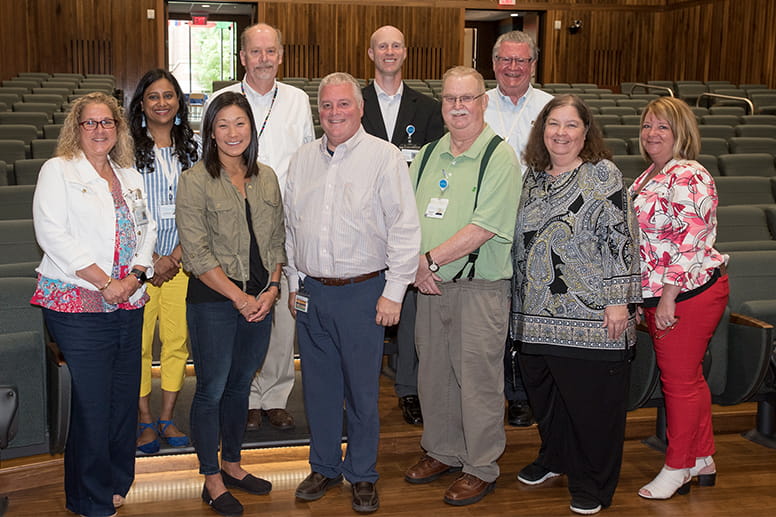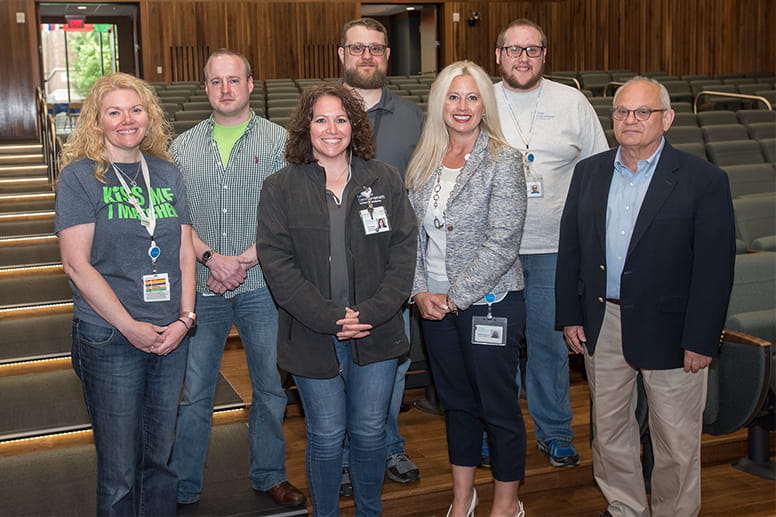 Geisinger Commonwealth School of Medicine
Elizabeth Zygmunt
Director, Media and Public Relations
Office: 570-504-9687
On Call: 570-687-9703
ezygmunt@som.geisinger.edu