Geisinger recognized as Radiology Center of Excellence by Covera Health
DANVILLE, Pa.
– Geisinger announced today its designation as a Radiology Center of Excellence by Covera Health — a leading clinical analytics company that cultivates high-performance provider networks.
With this designation, Geisinger joins Covera Health's nationwide Centers of Excellence program, which integrates with self-funded insurers' existing health networks to seamlessly connect community members to local
radiology
providers who have proven to deliver the most accurate diagnoses. Geisinger is also a member of Covera Health's Quality Care Collaborative (QCC), a partnership program supporting clinical analytics and research to advance the measurement and delivery of high-quality care. Radiology providers in the QCC receive practical, actionable feedback that can be used to improve their practices.
According to the National Institute of Medicine, an estimated 12 million Americans experience diagnostic errors annually. In radiology, interpretive error rates run as high as 43 percent, according to a study published in The Spine Journal in 2017. Such errors double the risk of patient death compared to surgery and other medical errors. Geisinger's efforts in combating these trends and providing members of its communities with high-quality, accurate diagnostic care in line with Covera Health's stringent, data-driven, objective metrics around quality, led to its selection as a Radiology Center of Excellence.
"Geisinger's national reputation for innovation and high-value care provides us the opportunity to partner with like-minded organizations such as Covera," said
Jaewon Ryu
, M.D., Geisinger's President and CEO. "Geisinger's partnership with Covera Health is yet another way that we are making health easier by ensuring that we deliver the right diagnosis up front, avoiding unnecessary treatments and costly repeat testing."
"Seeing a high-quality provider at the start helps ensure each patient gets an accurate diagnosis and is critical to receiving the right care plan. It's one of the most impactful steps in the healthcare journey," said Ron Vianu, CEO of Covera Health. "Covera Health has had tremendous success in improving diagnostic care across the nation and we're excited to further our mission through our partnership with Geisinger."
About Covera Health
Covera Health, a leading clinical analytics company, is pioneering quality-based solutions for payers and providers through its innovative Quality Care Collaborative that enables the measurement and delivery of high-quality care. The company builds programs for employers, health plans, and other healthcare entities to reduce misdiagnoses, improve patient outcomes, and reduce medical costs. Covera Health's first solution, its innovative Radiology Centers of Excellence Program, operates in all 50 states and now covers over one million lives. For more information, please visit
www.coverahealth.com
.
About Geisinger
Geisinger is committed to making better health easier for the more than 1 million people it serves. Founded more than 100 years ago by Abigail Geisinger, the system now includes 10 hospital campuses, a health plan with more than half a million members, a research institute and the Geisinger College of Health Sciences, which includes schools of medicine, nursing and graduate education. With more than 25,000 employees and 1,700+ employed physicians, Geisinger boosts its hometown economies in Pennsylvania by billions of dollars annually. Learn more at geisinger.org or connect with us on Facebook, Instagram, LinkedIn and Twitter.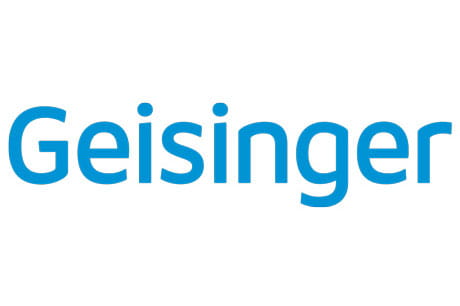 Content from General Links with modal content