Geisinger Commonwealth to host 11th annual Black Ties for White Coats gala
Co-chairs for the Oct. 19 event are Nicole Ferentino, DC and Atty. Jarrett Ferentino, Joanie and Frank Hine
Geisinger Commonwealth School of Medicine (GCSOM) will host its 11th annual Black Ties for White Coats gala on Saturday, Oct. 19 at Mount Airy Casino Resort, Mount Pocono.
Each year, GCSOM honors prominent members of the community and friends of the school who embody important aspects of the school of medicine's founding principles: community, well-being and innovation. This year will also be the first time the school recognizes an alumnus with the Founders' Award, given to a graduate who has fulfilled GCSOM's founding mission by returning to the region to practice medicine. The first recipient of the Founders' Award is Jason Dinko, MD, a member of the Class of 2014 who now practices family medicine at Geisinger's Woodbine Clinic in Danville.
This year's community honoree is Gerald Tracy, MD. Dr. Tracy is retired from a noteworthy career as a cardiologist and is a founder of GCSOM. He is also an historian and curated a display at the school of local medical historical medical artifacts. He was instrumental in forming the Medical Alumni Council at The University of Scranton, which created a network of doctors who could mentor pre-med students. For his efforts in founding School of Medicine, he was the 2017 recipient of the Pennsylvania Medical Society's Distinguished Service Award. The award was first given in 1956 to Jonas E. Salk, MD and since then the society has recognized just 26 Pennsylvania physicians and two non-physicians.
The 2019 well-being honoree is Edith Mitchell, MD, FACP, FCPP. Dr. Mitchell first felt called to serve as a child growing up in rural Tennessee. She said the healthcare disparities she witnessed – African-American people received care at segregated hospitals at the time – inspired her to become a doctor. To help pay her tuition, Dr. Mitchell served in the Missouri National Guard and ultimately achieved the rank of brigadier general – the first female physician to reach that rank. Today, she uses her platform as an oncologist and researcher at Sidney Kimmel/Thomas Jefferson University to address health disparities and expand access to new cancer treatment options. Her leadership of Jefferson's Center to Eliminate Cancer Disparities for the Sidney Kimmel Cancer Center enables low-income women to have access to new technology and treatments. She has served as president of the National Medical Association and is one of 28 experts to serve on the National Cancer Moonshot Blue Ribbon Panel. Dr. Mitchell serves on GCSOM's Community Advisory Board.
The 2019 innovation awardee is Noble C. "Bud" Quandel, who has spent a career emulating his namesake -- a forward-thinking great-grandfather who founded a small building materials firm in Minersville in 1882. Today, Quandel operates from sprawling headquarters in Harrisburg and its name is ubiquitous at building sites throughout the Mid Atlantic – including GCSOM's own Medical Sciences Building and Geisinger St. Luke's new facility in Orwigsburg. From producing "quicklime" for local building projects, Quandel branched out into producing concrete and providing its own construction services. It later added consulting services and instituted an Employee Stock Ownership Program (ESOP) that gave all its workers financial interest in the company's success. Now, as Mr. Quandel prepares to hand the reins to a fifth generation, he said innovation is virtually synonymous with evolution.
Geisinger Commonwealth's annual gala raises money exclusively for student scholarships. The black-tie preferred event includes a cocktail reception and silent auction, which begin at 5:30 p.m., followed by a gourmet dinner and dancing to live music by Into the Spin.
Reserved seating is $175 per person. Sponsorships and program advertisements are available.
To become a sponsor, purchase a program ad or to reserve a seat or table, please call 570-504-9065 or visit geisinger.edu/gala.
About Geisinger
Geisinger is committed to making better health easier for the more than 1 million people it serves. Founded more than 100 years ago by Abigail Geisinger, the system now includes 10 hospital campuses, a health plan with more than half a million members, a research institute and the Geisinger College of Health Sciences, which includes schools of medicine, nursing and graduate education. With more than 25,000 employees and 1,700+ employed physicians, Geisinger boosts its hometown economies in Pennsylvania by billions of dollars annually. Learn more at geisinger.org or connect with us on Facebook, Instagram, LinkedIn and Twitter.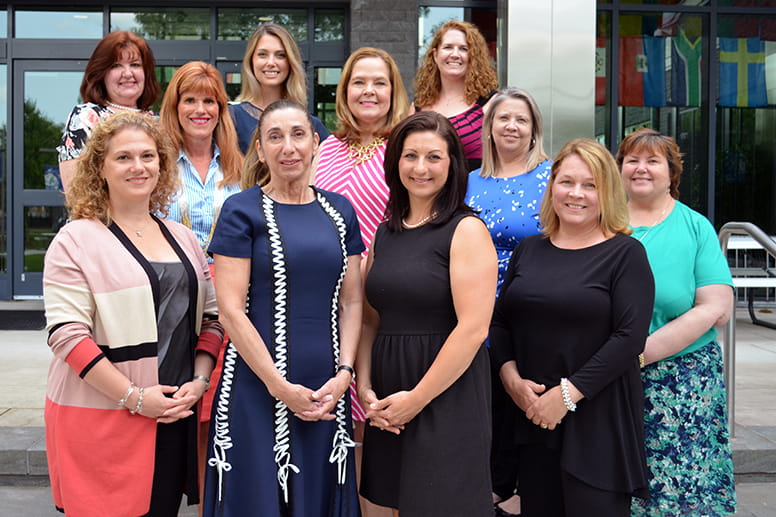 Geisinger Commonwealth School of Medicine
Elizabeth Zygmunt
Director, Media and Public Relations
Office: 570-504-9687
On Call: 570-687-9703
ezygmunt@som.geisinger.edu