Local students selected to receive Northeastern Pennsylvania Health Care Foundation scholarships to attend Geisinger Commonwealth
Two incoming members of Geisinger Commonwealth School of Medicine's (GCSOM) MD Class of 2023 have been named Northeastern Pennsylvania Health Care Foundation scholars.
Jude Polit-Moran of West Pittston and Kristen Richards of Pittston have been selected for the scholarship, which significantly reduces their tuition burden. Both scholarship recipients have demonstrated academic excellence and a desire to serve the communities of northeastern Pennsylvania.
The Northeastern Pennsylvania Health Care Foundation (NEPA HCF) was established in 2011 following the sale of Mercy Hospital in Scranton. The foundation is dedicated to improving the health and well being of the people of the region, particularly the most vulnerable and most underserved of the population. The Scranton Area Foundation (SAF) serves as foundation administrator.
"Establishing this scholarship made sense, given NEPA HCF's direct charge to improve the region's health and wellbeing," said Laura Ducceschi, administrator of NEPA HCF & SAF's president and CEO. "Incoming medical students who apply for the scholarship must have a demonstrated commitment to practicing medicine in northeastern Pennsylvania and a strong history of service to the community. Giving these students the financial support necessary to get their medical education helps ensure that talented future physicians can stay here in the region and care for our neighbors. This is the fifth year that two incoming medical students were selected as Northeastern PA Health Care Foundation Scholars."
"We are grateful to the Northeastern Pennsylvania Health Care Foundation for giving these deserving students such generous support," said Steven J. Scheinman, MD, president and dean of GCSOM. "Medical school is rigorous and demanding. Students should not have to bear the additional burden of onerous debt. I am happy that two more GCSOM students will have fewer worries thanks to the Foundation's generosity."
Jude Polit-Moran was born and raised in West Pittston and graduated from Wyoming Area Secondary Center and the University of Rochester. Jude has worked as a medical scribe and a teaching assistant for general chemistry and organic chemistry and is also a dedicated volunteer. "I found a passion for volunteer work when I began assisting at Meals on Wheels and a Care and Concern clinic in my hometown during winter, spring, and summer breaks. The rich experiences I have had in healthcare and through hometown volunteer work helped to reaffirm my goal to one day practice medicine in northeastern Pennsylvania," he said. He is interested in primary care, emergency medicine, and radiology with aspirations to practice in Luzerne County.
Kristen Richards was born and raised in Pittston and graduated from Pittston Area High School. She earned her bachelor's degree at the University of Pittsburgh, majoring in biological sciences with minors in chemistry and Spanish. During her time as an undergraduate, she worked as a peer advisor, undergraduate teaching assistant and an undergraduate researcher in the Department of Biological Sciences. During summers and school breaks, she volunteered at the Care and Concern Free Health Clinic in Pittston and at Geisinger Wyoming Valley Medical Center. "I hope to practice medicine in the northeastern Pennsylvania community," she said. "I am most interested in surgical specialties but look forward to experiencing all the opportunities available to me during my education at GCSOM before making my final decision."
About Geisinger
Geisinger is committed to making better health easier for the more than 1 million people it serves. Founded more than 100 years ago by Abigail Geisinger, the system now includes 10 hospital campuses, a health plan with more than half a million members, a research institute and the Geisinger College of Health Sciences, which includes schools of medicine, nursing and graduate education. With more than 25,000 employees and 1,700+ employed physicians, Geisinger boosts its hometown economies in Pennsylvania by billions of dollars annually. Learn more at geisinger.org or connect with us on Facebook, Instagram, LinkedIn and Twitter.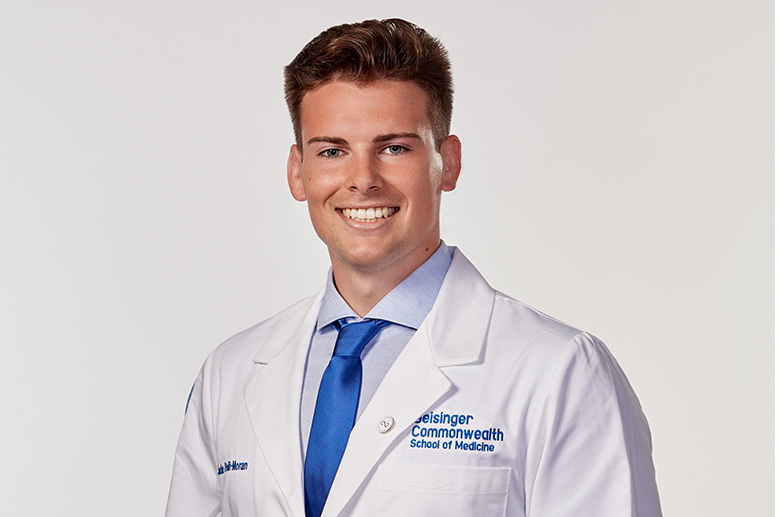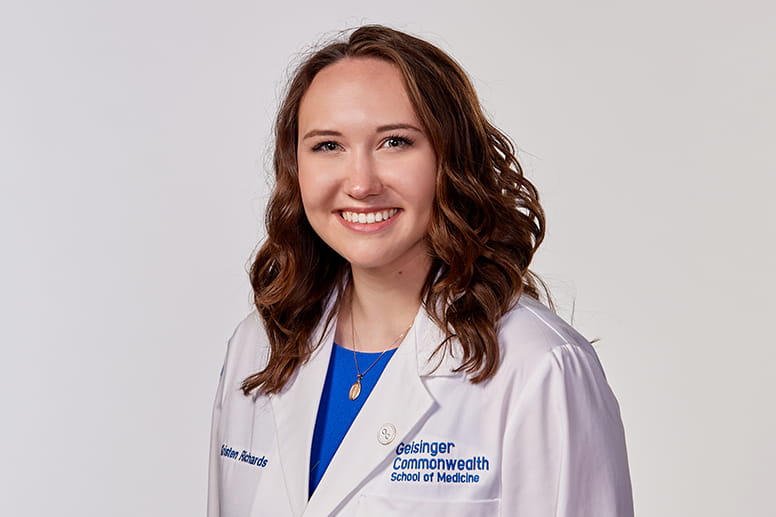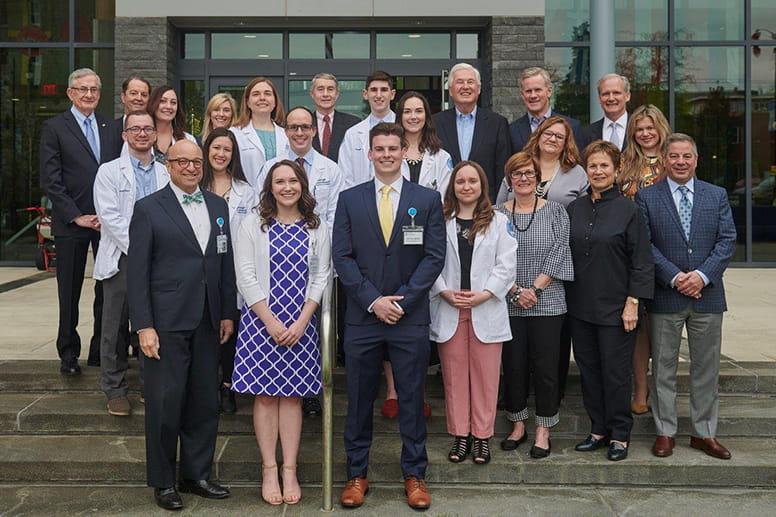 Geisinger Commonwealth School of Medicine
Elizabeth Zygmunt
Director, Media and Public Relations
Office: 570-504-9687
On Call: 570-687-9703
ezygmunt@som.geisinger.edu