Geisinger brings Fresh Food Farmacy to Lewistown community
LEWISTOWN, Pa.
– With rolling hills and acres of farm land, access to healthy, nutritious food would seem simple for residents in Mifflin and Juniata counties. Despite the abundance of farms, food insecurity and higher rates of Type 2 diabetes remain prevalent in these communities. To address these challenges, Geisinger has opened its third
Fresh Food Farmacy
® near Lewistown, bringing this innovative food-as-medicine concept to help make health easier in central Pennsylvania.
Lewistown's Fresh Food Farmacy, at 106 Derry Heights Blvd., is now open and enrolling those who have uncontrolled
Type 2 diabetes
and who are food insecure, meaning their household experiences hunger on a regular basis. Fresh Food Farmacy participants are referred to this program that focuses on providing education and food to create better health outcomes and lower medical costs.
"Our Fresh Food Farmacy is just one example of our fundamentally different approach to improving health," said Karen Murphy, RN, PhD, executive vice president, chief innovation officer and founding director of the
Geisinger Steele Institute for Health Innovation
. "This program demonstrates Geisinger's investment in health beyond the delivery of health care to focusing on social determinants such as food insecurity."
With Type 2 diabetes being a lifestyle-responsive disease, the Fresh Food Farmacy's food-as-medicine approach is designed to meet a patient on their journey to becoming healthier. In many cases, patients face a major roadblock by a lack of access to healthy food. Patients enrolled in the program are matched with a care team and together they work on meeting goals to control their diabetes through dietary and lifestyle changes. At no cost to the patient, the Farmacy provides food for patients and their households to make 10 meals per week. Patients select from fresh fruits, vegetables, whole grains, lean meats and other staple items.
"Diabetes is one of the most prevalent and expensive chronic conditions in America today, and data shows it's impacting one in seven adults in Mifflin County and one in 10 adults in Juniata County," said
Jaewon Ryu
, MD, JD, Geisinger president and chief executive officer. "This program is consistent with Geisinger's approach to making health easier by meeting patients where they are, in this case through addressing food insecurity and chronic conditions by bringing care into the community."
At capacity, the Lewistown location will serve 250 patients per week and more than 1,000 community members through the provided food. In addition to providing food, all patients have access to food prep and meal planning advice, nutritional guidance, health education classes and healthy recipes.
Geisinger opened the first Fresh Food Farmacy in Shamokin, Pennsylvania, in 2016. Data from the 200 enrolled patients shows an average 2-point drop in HbA1c levels, along with lower weight, blood pressure, triglycerides and cholesterol. Common diabetes medications on average help to lower a patient's HbA1c by a half point.
Patients enrolled in the program in Shamokin saw 27 percent lower emergency room usage and 70 percent lower hospital readmission rate, as well as higher participation in primary care and specialty care services, when compared to a similar population that did not enroll in the program. Data also showed a 16 percent increase in patients receiving eye exams and more patients participating in additional preventive care services, including mammograms and colonoscopies.
"This program empowers patients to take a more active role in their health," Dr. Murphy said. "We have seen impressive results in our Shamokin location and look forward to continuing our work by improving the health of people with diabetes in Lewistown."
Published data shows that there is an $8,000 to $12,000 cost savings for every 1 point in HbA1c reduction. When you apply that published data to patient's results in the Fresh Food Farmacy, you could expect to see medical savings of $16,000 to $24,000 per patient per year.
"This program was designed to help treat Type 2 diabetes and social determinants of heath in an innovative way. Our goal is to improve the overall health of patients and communities, close gaps in care and lower the cost of care for patients enrolled in the program," said Allison Hess, vice president of health at the Geisinger Steele Institute for Health Innovation. "By partnering with great community organizations, like the Central Pennsylvania Food Bank, we are able to provide food for a nominal rate. When compared to the cost of diabetes medications, providing food and long-term lifestyle health and wellness solutions makes a lot of sense."
For more information on the Fresh Food Farmacy click
here
.
About Geisinger
Geisinger is committed to making better health easier for the more than 1 million people it serves. Founded more than 100 years ago by Abigail Geisinger, the system now includes 10 hospital campuses, a health plan with more than half a million members, a research institute and the Geisinger College of Health Sciences, which includes schools of medicine, nursing and graduate education. With more than 25,000 employees and 1,700+ employed physicians, Geisinger boosts its hometown economies in Pennsylvania by billions of dollars annually. Learn more at geisinger.org or connect with us on Facebook, Instagram, LinkedIn and Twitter.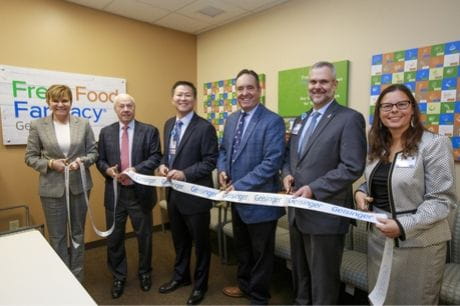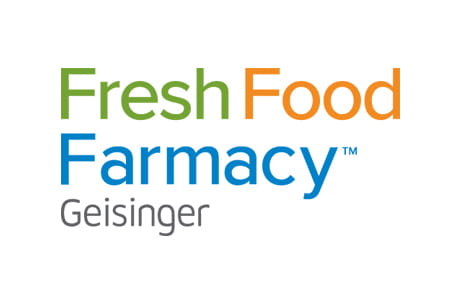 Content from General Links with modal content