Geisinger Commonwealth's Ida Castro receives first ever Lillian Escobar-Haskins Legacy and Leadership award
Castro also delivered keynote address at the Pennsylvania Latino Convention
Ida Castro, JD, vice president for community engagement and chief diversity officer at Geisinger Commonwealth School of Medicine (GCSOM), received the Lillian Escobar-Haskins Latino Legacy and Leadership Award. This prestigious honor was awarded to her at the Pennsylvania Latino Convention, where she served as keynote speaker.
Castro's address at the conference focused on Latinos' present and future contributions to Pennsylvania. She was introduced by Wilton Curiel, a Dominican-born Geisinger physician assistant, who also works with GCSOM's out-of-school enrichment program, REACH-HEI. Wilton shared his personal journey as a Latino in the United States and why he became a physician assistant.
At the conference, Ida was honored with the first-ever Lillian Escobar-Haskins Latino Legacy and Leadership Award. It is given to an individual who exemplifies dedication to improve the status of Latinos in Pennsylvania.
In presenting the award, the daughter of Lillian Escobar-Haskins said of Ida, "Your remarkable body of work and commitment to social justice is a legacy. Our Latino communities have been served brilliantly by you. You have advocated for our interests at all levels from local to national. It is an honor well deserved."
Geisinger served as a platinum sponsor of the Pennsylvania Latino Convention, which was held in Bethlehem. The surrounding area of Bethlehem — including Easton, Allentown, Lancaster, Lebanon, York, Harrisburg and Gettysburg — boasts more than 50 percent of Pennsylvania's total Latino population.
In addition to being home to almost one million Latinos, Pennsylvania welcomed the second-largest migration of Puerto Ricans after Hurricane Maria hit the island in 2017. The convention was dedicated to discussing challenges and opportunities for these new Pennsylvanians by providing a platform for data, research and policy agendas.
About Geisinger
Geisinger is committed to making better health easier for the more than 1 million people it serves. Founded more than 100 years ago by Abigail Geisinger, the system now includes 10 hospital campuses, a health plan with more than half a million members, a research institute and the Geisinger College of Health Sciences, which includes schools of medicine, nursing and graduate education. With more than 25,000 employees and 1,700+ employed physicians, Geisinger boosts its hometown economies in Pennsylvania by billions of dollars annually. Learn more at geisinger.org or connect with us on Facebook, Instagram, LinkedIn and Twitter.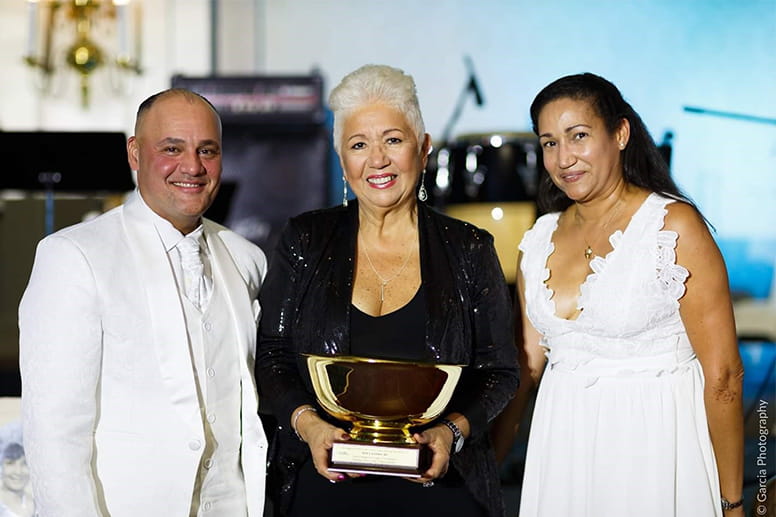 Geisinger Commonwealth School of Medicine
Elizabeth Zygmunt
Director, Media and Public Relations
Office: 570-504-9687
On Call: 570-687-9703
ezygmunt@som.geisinger.edu