Geisinger welcomes the 2020 New Year's babies
DANVILLE, Pa. -- Geisinger hospitals in Pennsylvania and New Jersey welcomed New Year's babies over the first few days of January.
Learn more about pregnancy and child birth at Geisinger.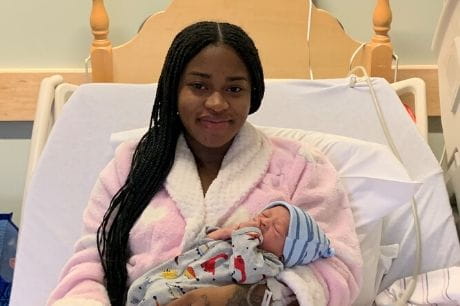 Geisinger Wyoming Valley Medical Center
Geisinger Wyoming Valley Medical Center in Wilkes-Barre welcomed Noah Dalmar Johnson at 12:41 a.m. on Jan. 1. He is the son of Lana Johnson of Edwardsville, Luzerne County. Noah measures 19.5 inches and weighs 5 pounds 11 ounces. He is Lana's second child. His sister, Sayora, is 2.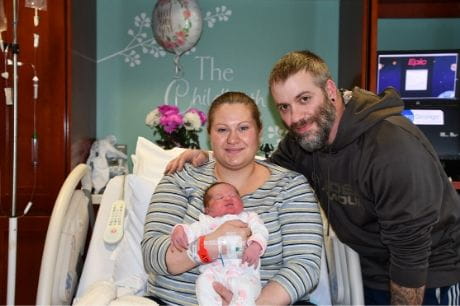 Geisinger Medical Center
In Danville at Geisinger Medical Center on Jan. 1, parents KaSandra Eltringham and Jason Bickel, of Coal Township, Northumberland County, welcomed Brayleigh Rayne Bickel at 3:34 a.m. She is 8 pounds and 21 inches long and welcomed by her parents and five older siblings.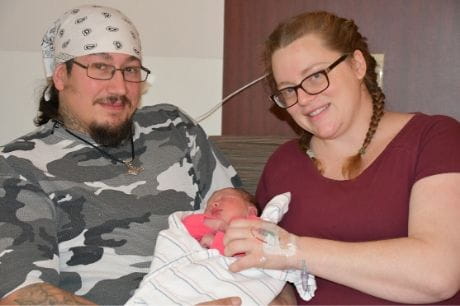 Geisinger Bloomsburg Hospital
On Jan. 2, Geisinger Bloomsburg Hospital had their first baby of the New Year. At 7:07 p.m., Karen Dyer and Steven Carucci, of Danville, Montour County, welcomed Merlyn Mae Dyer. She is 7 pounds, 11 ounces and 19 3/4 inches long. She is welcomed by her parents and one older brother.
About Geisinger
Geisinger is committed to making better health easier for the more than 1 million people it serves. Founded more than 100 years ago by Abigail Geisinger, the system now includes 10 hospital campuses, a health plan with more than half a million members, a research institute and the Geisinger College of Health Sciences, which includes schools of medicine, nursing and graduate education. With more than 25,000 employees and 1,700+ employed physicians, Geisinger boosts its hometown economies in Pennsylvania by billions of dollars annually. Learn more at geisinger.org or connect with us on Facebook, Instagram, LinkedIn and Twitter.