Gerald Maloney, DO named associate dean for clinical affairs at GCSOM
Steven J. Scheinman, MD, president and dean of Geisinger Commonwealth School of Medicine (GCSOM) and executive vice president, Geisinger, announced the appointment of Gerald Maloney, DO, chief medical officer for Geisinger hospitals, as associate dean for clinical affairs for GCSOM.
Dr. Maloney will retain chief medical officer role. The associate dean designation, however, recognizes Dr. Maloney's central role as liaison between the educational function and the clinical system, and fits naturally with his CMO responsibilities, according to Dr. Scheinman. "Since the inception of the integration of the medical school with Geisinger more than three years ago, Dr. Maloney has been an invaluable partner in linking education with the clinical system. He has played a pivotal role integrating Geisinger physician faculty," Dr. Scheinman said. "This appointment acknowledges these critical functions and enhances Dr. Maloney's authority within the teaching mission. He is an effective and respected leader who is absolutely committed to the educational mission."
As associate dean for clinical affairs, Dr. Maloney is responsible for advising the dean and senior leadership regarding the integration of education functions with the clinical enterprise. Such education functions include both undergraduate and graduate medical education programs, as well as nursing and programs in other areas of the health profession. The associate dean assists the dean and vice dean in recruiting faculty to assume both teaching roles and advising roles for the medical school and also participates in faculty development activities. The associate dean helps design, lead and implement innovative educational programs for all learners at Geisinger.
"I am honored to accept the role as associate dean for clinical affairs and look forward to continuing to help align medical education at GCSOM with Geisinger's unique vision of making healthcare easier for everyone," Dr. Maloney said. "We are already training some of the best doctors in the nation and I'm confident that, in the future, our program will be the gold standard for 21st century medicine."
In addition to his new role as associate dean for clinical affairs, Dr. Maloney is chief medical officer (CMO) for Geisinger Hospitals, Danville, a position he assumed in 2017. As CMO, he oversees clinical services, quality and operations in the eight-hospital system with 10 inpatient campuses and two ambulatory surgery centers and supervises CMOs at each hospital. Underscoring his commitment to medical education, he also founded and edits Teachable Moments, a monthly newsletter highlighting a quality-of-care concern and established a grand rounds program First, Do No Harm: Anatomy of a Medical Error, presented monthly across the Geisinger system.
Prior to his appointment as CMO, Geisinger Hospitals, Dr. Maloney served as CMO of Geisinger Wyoming Valley Medical Center, Wilkes-Barre. An internist, he also has expertise in oncology care and palliative care. Dr. Maloney's dedication to medical education is long-standing, as he was on the teaching faculty at Scranton Temple Residency Program until 2000 and serves as a clinical assistant professor of medicine at Philadelphia College of Osteopathic Medicine, Philadelphia and as clinical associate professor of medicine at GCSOM.
He serves on numerous boards and is a frequent lecturer in the higher education community. He is a graduate of the Philadelphia College of Osteopathic Medicine and a diplomate of the American Board of Internal Medicine and American Board of Osteopathic Medical Examiners and a fellow of the American College of Physicians.
About Geisinger
Geisinger is committed to making better health easier for the more than 1 million people it serves. Founded more than 100 years ago by Abigail Geisinger, the system now includes 10 hospital campuses, a health plan with more than half a million members, a research institute and the Geisinger College of Health Sciences, which includes schools of medicine, nursing and graduate education. With more than 25,000 employees and 1,700+ employed physicians, Geisinger boosts its hometown economies in Pennsylvania by billions of dollars annually. Learn more at geisinger.org or connect with us on Facebook, Instagram, LinkedIn and Twitter.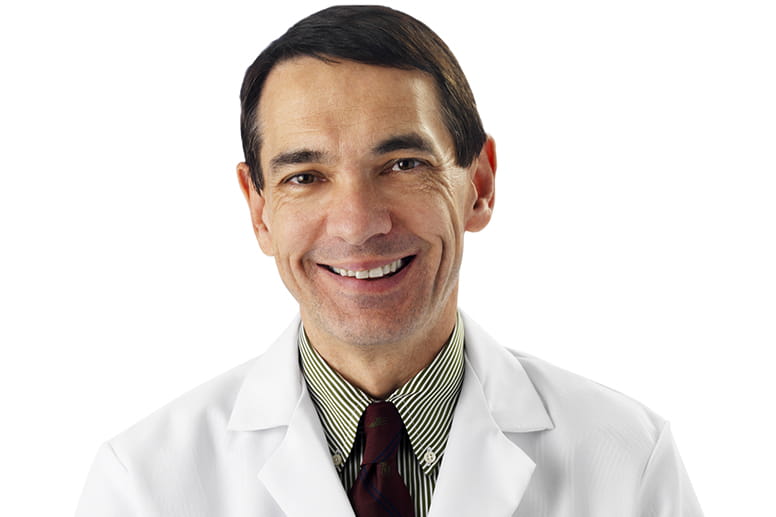 Geisinger Commonwealth School of Medicine
Elizabeth Zygmunt
Director, Media and Public Relations
Office: 570-504-9687
On Call: 570-687-9703
ezygmunt@som.geisinger.edu