Geisinger Commonwealth School of Medicine names Dr. Mark Olaf regional associate dean
Mark Olaf, DO, FACEP, has been named regional associate dean of Geisinger Commonwealth School of Medicine's (GCSOM) Central Campus in Danville.
Dr. Olaf will assume the role on July 1.
"I am delighted to announce Dr. Olaf's appointment," said William Jeffries, PhD, vice dean for medical education and vice president for academic affairs. "Dr. Olaf has distinguished himself as an excellent teacher, mentor and role model for our students and they regularly recognize his care and attention by voting for him for end-of-year awards. I can think of no better leader to fill the role recently vacated by Dr. Janet Townsend, who in March accepted the role of senior associate dean for Faculty Affairs."
Dr. Olaf is an emergency medicine physician, certified by the American Board of Emergency Medicine (ABEM), with Geisinger. Since the creation of the Central Region Campus in 2017 he has served as both assistant regional dean and emergency medicine medical student clerkship director for GCSOM. In addition, he serves as core faculty and journal club director for the GCSOM Emergency Medicine Residency Program.
As regional associate dean, Dr. Olaf will provide leadership and oversight of all activities that occur on the central region campus. He oversees delivery of all clinical education activities, including faculty training, monitoring the quality of the overall student learning experience and ensuring that students have the appropriate learning experiences to achieve their educational objectives for all clerkships and required and elective rotations.
He will also oversee co-curricular activities that support the mission of the school, together with other GCSOM departments including faculty affairs, educational administration, student affairs, the department of medical education, and all clinical departments. He will provide oversight and management of student issues in collaboration with the assistant regional dean for student affairs and the other members of the regional team and will represent the regional campus on the Clinical Education Leadership Team (CELT).
In his new role, Dr. Olaf will also supervise core clerkships and organize a broader undergraduate medical education (UME) experience that includes visiting students and other regional campus students, including those from the Philadelphia College of Osteopathic Medicine. He will provide ongoing management of visiting medical students' curriculum and experience and represent UME on various Geisinger educational committees.
An alumnus of Bucknell University and the Philadelphia College of Osteopathic Medicine (PCOM), Dr. Olaf is a Danville native, was a Geisinger Medical Center campus student during his student years at PCOM, and is a graduate of Geisinger's Emergency Medicine Residency Program, having served as chief resident in his third year of training and having completed a specialized academic track during residency. Dr. Olaf is a fellow of the American College of Emergency Physician's Teaching Fellowship.
Dr. Olaf is a faculty favorite among GCSOM students. He received multiple teaching awards: Outstanding Faculty Mentor Award, Central Regional; Regional Staff Award, Central Regional; and the MD3 Central Campus Faculty of the Year Award. He is also a member of the Gold Humanism Honor Society. In addition to teaching, Dr.Olaf is EMS medical director for the Americus Hose Co. in Sunbury and a tactical physician for the Columbia-Montour SWAT. He serves in leadership roles for a variety of councils and committees, including vice chair of the Council of Emergency Medicine Residency Directors Advising Students Committee. He is a member of the National Association of EMS Physicians, the American College of Emergency Physicians, and the Pennsylvania Chapter of the American College of Emergency Physicians, where he completed a leadership fellowship.
He has authored numerous educational and clinical papers, most recently Pupil Prose Appraisal: Four Practical Solutions to Medical Student Documentation and Feedback in the Emergency Department published in AEM Education and Training in 2019.
About Geisinger
Geisinger is committed to making better health easier for the more than 1 million people it serves. Founded more than 100 years ago by Abigail Geisinger, the system now includes 10 hospital campuses, a health plan with more than half a million members, a research institute and the Geisinger College of Health Sciences, which includes schools of medicine, nursing and graduate education. With more than 25,000 employees and 1,700+ employed physicians, Geisinger boosts its hometown economies in Pennsylvania by billions of dollars annually. Learn more at geisinger.org or connect with us on Facebook, Instagram, LinkedIn and Twitter.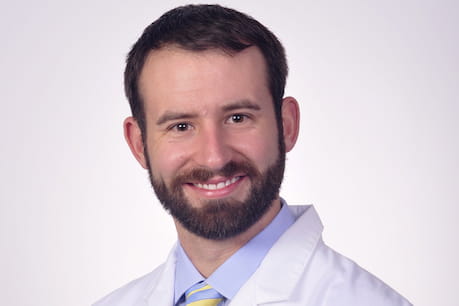 Geisinger Commonwealth School of Medicine
Elizabeth Zygmunt
Director, Media and Public Relations
Office: 570-504-9687
On Call: 570-687-9703
ezygmunt@som.geisinger.edu