Geisinger Commonwealth School of Medicine graduates eleventh MBS class
Virtual commencement held Sunday, June 28
Geisinger Commonwealth School of Medicine (GCSOM) conferred 101 master of biomedical sciences (MBS) degrees upon students who comprise its MBS Class of 2020. The virtual commencement ceremony was held on Sunday, June 28.
For the virtual ceremony, class members were able to submit photos of themselves wearing their regalia and being draped in the hood that signifies their degree by a family member, friend or mentor.
Venard Scott Koerwer, EdD, GCSOM vice president for strategy and planning and vice dean for graduate education, presided, and John Coulter, MBS '18, a member of GCSOM's MD Class of 2023, offered greetings from Geisinger Commonwealth's growing Alumni Society. The keynote speaker was Steven J. Scheinman, MD, executive vice president and chief academic officer of Geisinger and president and dean of Geisinger Commonwealth School of Medicine.
A recording can be viewed at geisinger.edu/commencement.
About Geisinger Commonwealth School of Medicine
Geisinger Commonwealth School of Medicine (Geisinger Commonwealth) is a member of the Geisinger family. Geisinger Commonwealth offers a community-based model of medical education with campuses in Atlantic City, Danville, Doylestown, Sayre, Scranton and Wilkes-Barre. Geisinger Commonwealth offers Doctor of Medicine (MD), Master of Biomedical Sciences (MBS) and Professional Science Master's (PSM) degrees. The school's innovative curriculum, focused on caring for people in the context of their lives and their community, attracts the next generation of physicians and scientists from within its region, as well as from across the nation. The school also has more than 500 residents and fellows in 31 accredited residency programs and 27 accredited fellowships. Geisinger Commonwealth is committed to non-discrimination in all employment and educational opportunities. For more information, visit www.geisinger.edu/gcsom, or connect with us on Facebook, Instagram, LinkedIn and Twitter.
About Geisinger
Geisinger is committed to making better health easier for the more than 1 million people it serves. Founded more than 100 years ago by Abigail Geisinger, the system now includes 10 hospital campuses, a health plan with more than half a million members, a Research Institute and the Geisinger Commonwealth School of Medicine. With nearly 24,000 employees and more than 1,700 employed physicians, Geisinger boosts its hometown economies in Pennsylvania by billions of dollars annually. Learn more at Facebook, Instagram, LinkedIn and Twitter.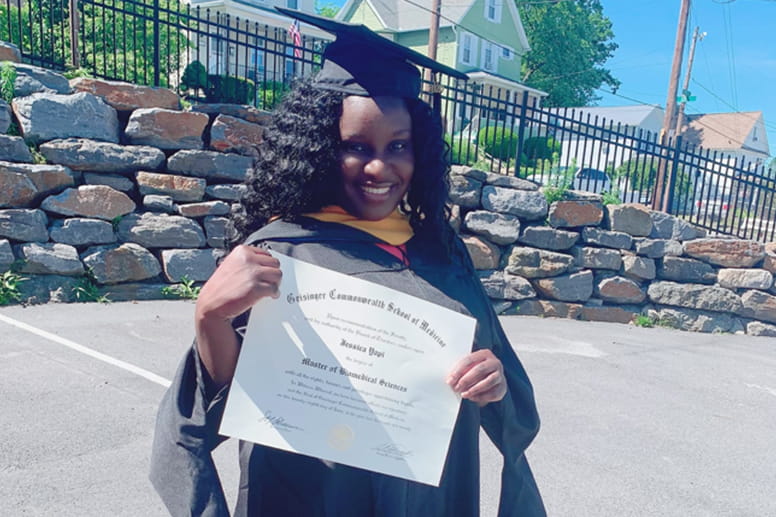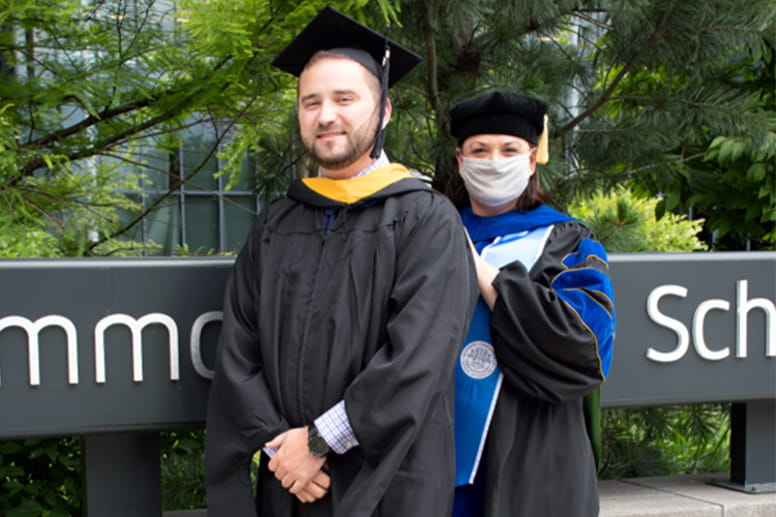 Geisinger Commonwealth School of Medicine
Elizabeth Zygmunt
Director, Media and Public Relations
Office: 570-504-9687
On Call: 570-687-9703
ezygmunt@som.geisinger.edu