Geisinger announces 65 Forward program expansion in Luzerne County
WILKES-BARRE, Pa.
– During a doctor's appointment, having more time with the doctor is one way of making better health easier for those 65 and older. Geisinger is making that possible in northeastern Pennsylvania with the expansion of the system's innovative 65 Forward program.
Two new Geisinger 65 Forward Health Centers will open this fall in Luzerne County. Construction is underway at 41 S. Main St. in
downtown Wilkes-Barre
and at 180 Susquehanna Blvd. in
West Hazleton
for the new centers.
The health needs of those age 65 and up are all addressed under one roof at Geisinger 65 Forward. The program's primary care physicians see a maximum of 450 patients, compared to the national average of 1,400 patients per primary care physician. In addition to their physician, members have access to a team of health care professionals, including nurses, nutritionists, social workers, wellness coordinators and a personal health care advocate.
"This expansion is building on the success of our health centers in
Kingston
and
Scranton
," said Maria Kobylinski, M.D., chair of Geisinger primary care services. "We know our patients' and members' health care needs change over time, and by offering more time with the doctor and the most commonly needed services, we're making care easier by managing everything all in one place."
Whether it's visiting the doctor, taking an exercise class or participating in social events, 65 Forward provides a "one-stop shop" for health care by focusing on convenience and offering specialized care. Available to Geisinger Gold (Medicare Advantage) members, 65 Forward offers members doctor visits of up to 60 minutes and access to wellness activities and personalized care in a relaxing environment.
In addition to expanding to new locations, two new clinicians are joining the 65 Forward team in Luzerne County. Jovan Adams, D.O., joins James Tricarico, D.O., and Mark Evans, D.O., at the Kingston location. George Avetian, D.O., will join the program in mid-July and will see patients in Kingston before transitioning to practice at the Wilkes-Barre location.
The 65 Forward program is currently enrolling new patients. Those interested in enrolling can call 866-972-0460 or visit
geisinger.org/Forward
.
In addition to the new locations in Luzerne County, the 65 Forward program is
expanding this fall to central Pennsylvania
.
About Geisinger
Geisinger is committed to making better health easier for the more than 1 million people it serves. Founded more than 100 years ago by Abigail Geisinger, the system now includes 10 hospital campuses, a health plan with more than half a million members, a research institute and the Geisinger College of Health Sciences, which includes schools of medicine, nursing and graduate education. With more than 25,000 employees and 1,700+ employed physicians, Geisinger boosts its hometown economies in Pennsylvania by billions of dollars annually. Learn more at geisinger.org or connect with us on Facebook, Instagram, LinkedIn and Twitter.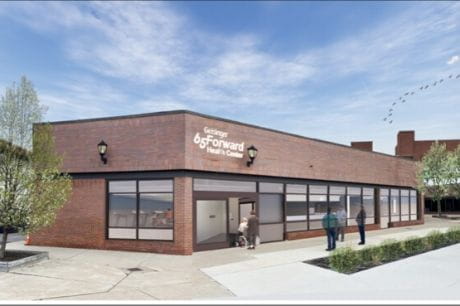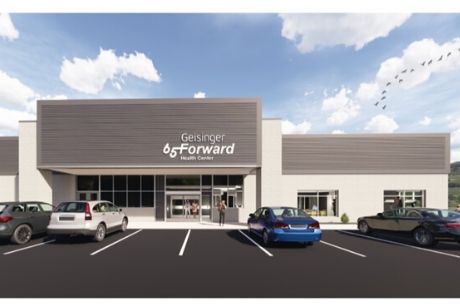 Content from General Links with modal content