Geisinger receives $979,000 to bolster telemedicine services
Funding will support continued virtual access to primary and specialty care
DANVILLE, Pa.
– Geisinger has been awarded $978,935 from the Federal Communications Commission (FCC) to provide telehealth services during the COVID-19 pandemic.
Geisinger will use the award to purchase telemedicine carts, tablet computers, and telemedicine peripherals such as hand-held cameras and stethoscopes.
The number of daily telehealth visits has skyrocketed during the COVID-19 pandemic, with Geisinger providers conducting twice as many visits daily as the monthly total pre-COVID. Geisinger offers telehealth visits for primary care appointments and 72 specialties.
"Telehealth technology has allowed Geisinger providers to connect with patients while minimizing physical contact during the COVID-19 pandemic," said David Fletcher, Geisinger's associate vice president for telehealth. "This ensures that our patients can maintain routine healthcare appointments, manage chronic conditions, and stay healthier overall even while staying at home."
The FCC last month announced a total of $29.41 million in funding for health care providers in urban and rural areas to provide telehealth services during the pandemic. To date, the FCC's COVID-19 Telehealth Program, which was authorized by the CARES Act, has approved 514 funding applications in 46 states plus Washington, D.C. for a total of $189.27 million in funding.
"Telehealth is proving to be an invaluable resource to treat patients during the coronavirus pandemic," said FCC Chairman Ajit Pai. "It promotes social distancing, protects the safety of health care professionals and patients, and frees up space in health care facilities for those who need it most. Implementing telehealth services, such as remote monitoring, will ensure critical care for Pennsylvania residents, particularly in rural areas of the state."
For more information on telehealth at Geisinger, visit
geisinger.org/telemedicine
.
About Geisinger
Geisinger is committed to making better health easier for the more than 1 million people it serves. Founded more than 100 years ago by Abigail Geisinger, the system now includes 10 hospital campuses, a health plan with more than half a million members, a research institute and the Geisinger College of Health Sciences, which includes schools of medicine, nursing and graduate education. With more than 25,000 employees and 1,700+ employed physicians, Geisinger boosts its hometown economies in Pennsylvania by billions of dollars annually. Learn more at geisinger.org or connect with us on Facebook, Instagram, LinkedIn and Twitter.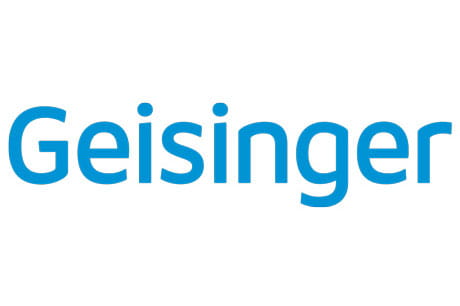 Content from General Links with modal content