John Arnott, PhD, named chair of Department of Medical Education at Geisinger Commonwealth School of Medicine
John Arnott, PhD, has been named chair of the Department of Medical Education at Geisinger Commonwealth School of Medicine (GCSOM).
The Department of Medical Education is responsible for curriculum and student assessment for undergraduate medical education at the school, including clinical and classroom learning.
"Dr. Arnott has extensive experience with medical education at GCSOM, having been a faculty member since the school's founding," said William Jeffries, PhD, vice dean for medical education and vice president for academic affairs. "His leadership has helped us to build a robust collaboration with clinical faculty to deliver outstanding learning experiences for our students and has been instrumental in leading the ongoing enhancements to our medical school curriculum. I am pleased he will lead the department during this time of profound change to the ways we deliver education."
Dr. Arnott is an associate professor of cell biology. He joined the GCSOM faculty in 2008 at the school's founding. He helped lead the school's integration with Geisinger, implementing the merger of all GCSOM academic departments and the Curriculum Department into a single Department of Medical Education. He played a key role in leading the design of the department's leadership structure and committees.
As department chair, he will play a major role in GCSOM's comprehensive curriculum renewal for its MD program and he is responsible for developing a culture of scholarship within the department in order to disseminate the unique aspects of the GSCOMs research, curriculum and mission. Additionally, he is responsible for ensuring that the departments educational initiatives support student research programs and graduate medical education. He will also continue to develop and implement the department structure, mission and goals and oversee operations of The Education Office, The Gross Anatomy Laboratory and The Clinical Skills and Simulation Center.
He received a bachelor of science degree in biology from The University of Scranton and a PhD in anatomy and cell biology from Temple University School of Medicine. He also completed a post-doctoral fellowship at Temple University School of Medicine with mentors Steven Popoff, PhD and William G. Delong, MD and received certification in organizational management from Temple University Fox School of Business and Management.
His primary area of research is focused on bone growth and formation. He is the author of numerous scholarly papers and a member of the American Society of Cell Biology, the American Society for Bone and Mineral Research and the American Association of Anatomists. He is active in developing and supporting research opportunities for GCSOM students, as well as for participants in GCSOM's REACH-HEI (Regional Education Academy for Careers in Health – Higher Education Initiative) and in Pennsylvania's Junior Academy of Science.
About Geisinger
Geisinger is committed to making better health easier for the more than 1 million people it serves. Founded more than 100 years ago by Abigail Geisinger, the system now includes 10 hospital campuses, a health plan with more than half a million members, a research institute and the Geisinger College of Health Sciences, which includes schools of medicine, nursing and graduate education. With more than 25,000 employees and 1,700+ employed physicians, Geisinger boosts its hometown economies in Pennsylvania by billions of dollars annually. Learn more at geisinger.org or connect with us on Facebook, Instagram, LinkedIn and Twitter.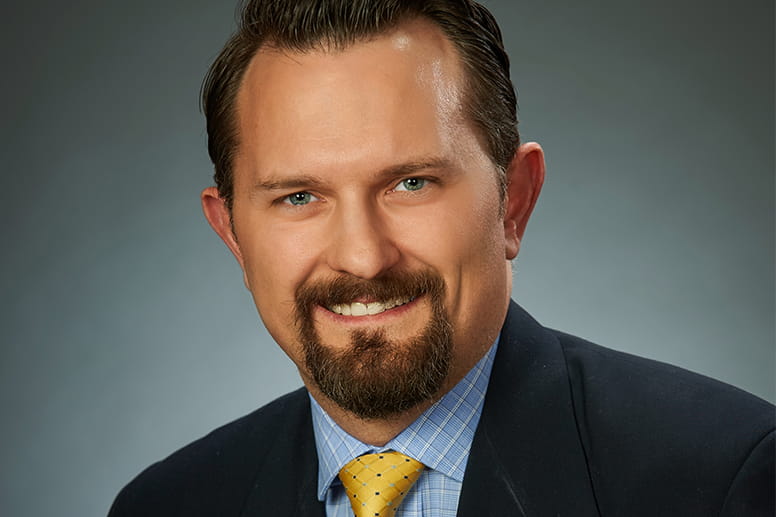 Geisinger Commonwealth School of Medicine
Elizabeth Zygmunt
Director, Media and Public Relations
Office: 570-504-9687
On Call: 570-687-9703
ezygmunt@som.geisinger.edu