Learn how your genetic code – and your neighbors' – can guide the health of communities
Oct. 7 Zoom lecture by eminent Geisinger researcher and scientist examines how your DNA is becoming an everyday preventive health tool
If you think genetic information is useful only for patients under the care of specialists for rare or complex diseases, David Ledbetter, PhD and Christa Lese Martin, PhD would like you to reconsider. Drs. Ledbetter and Martin have devoted their careers to leveraging the wealth of genomics data created in everyday patient care, integrating it into the electronic health record and then mining it for clinically useful information. The result is knowledge that primary care doctors and public health officials alike can put to use to prevent disease and preserve health.
The scientists will discuss their work and its benefits for our communities during the ninth installment of Geisinger Commonwealth School of Medicine's Preventive Medicine Lecture Series on Wednesday, Oct. 7 at 5:30 p.m. The lecture will be delivered virtually via Zoom. The Preventive Lecture Medicine Series is presented in partnership with The Wright Center.
Dr. Ledbetter is executive vice president and chief scientific officer, Geisinger. After his early discovery of the genetic cause of Prader-Willi syndrome and Miller-Dieker syndrome, Dr. Ledbetter has focused his research efforts on discovering the underlying etiology of childhood developmental disabilities such as autism. He has been a participant and leader in the Human Genome Project since its inception in 1990 with a focus on the translation of new genomics technologies into clinically useful genetic tests for early diagnosis, intervention and prevention of disease. He came to Geisinger from Atlanta's Emory University School of Medicine, where he was the Robert W. Woodruff Professor and director of the Division of Medical Genetics in the Department of Human Genetics. Dr. Ledbetter previously held academic and leadership positions at the University of Chicago, the National Center for Human Genome Research (now NHGRI) at NIH and Baylor College of Medicine.
Dr. Martin is associate chief scientific officer, Geisinger and professor and director of Geisinger's Autism & Developmental Medicine Institute. She focuses on the identification and characterization of genomic variation in individuals with neurodevelopmental and neuropsychiatric disabilities, including autism. She is interested in determining the genetic cause for these disorders and correlating genotype with phenotype by genetic sub-type. Ultimately, this "genotype-first" approach will lead to targeted treatment modalities based on the underlying genetic etiology. She also researches evidence-based approaches to understanding genomic variation. She is among the Principal Investigators of the NIH-funded Clinical Genome Resource, the goal of which is to build an authoritative central knowledge base that defines the clinical relevance of genes and variants for use in precision health.
The Preventive Medicine Lecture will take place via Zoom beginning at 5:30 p.m. on Wednesday, Oct. 7. The event is free, but reservations are required in order to obtain the Zoom link. To receive Zoom information, RSVP here or email events@som.geisinger.edu. If you have any questions, contact Kara Badyrka, director of special events & special projects, via email at events@som.geisinger.edu or phone at 570-840-0829.
About Geisinger
Geisinger is committed to making better health easier for the more than 1 million people it serves. Founded more than 100 years ago by Abigail Geisinger, the system now includes 10 hospital campuses, a health plan with more than half a million members, a research institute and the Geisinger College of Health Sciences, which includes schools of medicine, nursing and graduate education. With more than 25,000 employees and 1,700+ employed physicians, Geisinger boosts its hometown economies in Pennsylvania by billions of dollars annually. Learn more at geisinger.org or connect with us on Facebook, Instagram, LinkedIn and Twitter.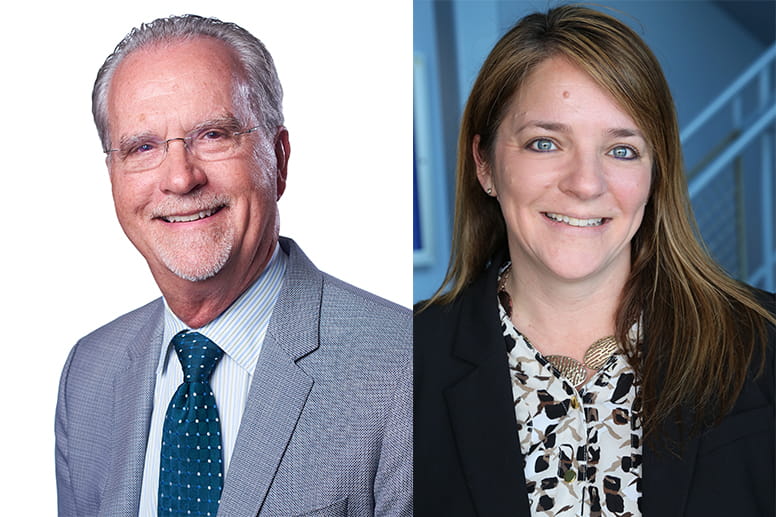 Geisinger Commonwealth School of Medicine
Elizabeth Zygmunt
Director, Media and Public Relations
Office: 570-504-9687
On Call: 570-687-9703
ezygmunt@som.geisinger.edu