Na Tosha N. Gatson, MD, named assistant dean for equity and inclusion at Geisinger Commonwealth School of Medicine
Na Tosha N. Gatson, MD, PhD, has been appointed assistant dean for equity and inclusion at Geisinger Commonwealth School of Medicine (GCSOM).
Dr. Gatson will retain her roles as director of the Neuro-Oncology Division at the Geisinger Health Neuroscience and Cancer Institutes; associate neuro-oncologist; associate professor of research and medicine at GCSOM as well chair of the school's Health Equity Group.
Ida L. Castro, JD, GCSOM's chief diversity officer, associate dean for equity and inclusion and vice president of community engagement made the announcement Sept. 18.
Dr. Gatson's work as assistant dean for equity and inclusion will take place within the parameters of the of medical education and the Center of Excellence for Diversity and Inclusion (COE), established by Dean Castro. "I am delighted that, as assistant dean, Dr. Gatson will continue the work we have begun together," Dr. Castro said. "She is a leader in all aspects of medicine including clinical, research and academic sides of medicine, and she has already accomplished a great deal with our Health Equity Group (HEG). Through HEG and other COE work, we are moving the needle toward measurable and positive health outcomes in our medically underserved communities and improving the lives of all patients in the Geisinger footprint.
"In her new role, Dr. Gatson is responsible for developing, planning and delivering GCSOM's undergraduate medical curriculum health equity thread. This curricular thread focuses on both clinical and didactic content, including development of clinical experiences, skills and inclusive campus environments. The curriculum Dr. Gatson develops will address the health-related impact of social determinants of health, race, ethnicity, culture, sexual orientation, gender, geodemographics, age, religion, socio-economic status and health throughout the four years of the MD curriculum. In addition, she will promote research related to health equity and/or in other areas relevant to interests within the medically underserved community and oversee the diversity activities of the director of student engagement, diversity and inclusion.
"Dr. Gatson has been a devoted educator and outstanding role model for our students since the School of Medicine's 2017 integration with Geisinger," said Steven J. Scheinman, MD, GCSOM's president and dean. "She has already had a tremendous impact on our learning environment through professional development of our clinical faculty and mentorship opportunities between these faculty and our talented underrepresented minority medical students. I am confident that, with her leadership, we will continue our work of meeting the mission of our school."
Dr. Gatson completed a two-year neuro-oncology fellowship at the University of Texas MD Anderson Cancer Center (MDACC) in Houston, Texas and dedicated a significant portion of her training to research and clinical education in neurosurgery, hematology/oncology and palliative medicine. Prior to fellowship, she spent 14 years training at The Ohio State University in Columbus, where she earned an MD/PhD as part of the Medical Scientist Training Program with a graduate research focus in neuroimmunology. She completed a neurology residency with an enfolded one-year NIH (National Institutes of Health)/NINDS (National Institute of Neurological Disorders and Stroke) R25 Post-Doctoral Research Fellowship in neurosurgery focused on viral-oncolytic targeting of glioblastoma. Her current clinical and research interests include brain tumor imaging, cancer neuroimmunology and defining sex/gender-based disparities in the field of neuro-oncology.
About Geisinger
Geisinger is committed to making better health easier for the more than 1 million people it serves. Founded more than 100 years ago by Abigail Geisinger, the system now includes 10 hospital campuses, a health plan with more than half a million members, a research institute and the Geisinger College of Health Sciences, which includes schools of medicine, nursing and graduate education. With more than 25,000 employees and 1,700+ employed physicians, Geisinger boosts its hometown economies in Pennsylvania by billions of dollars annually. Learn more at geisinger.org or connect with us on Facebook, Instagram, LinkedIn and Twitter.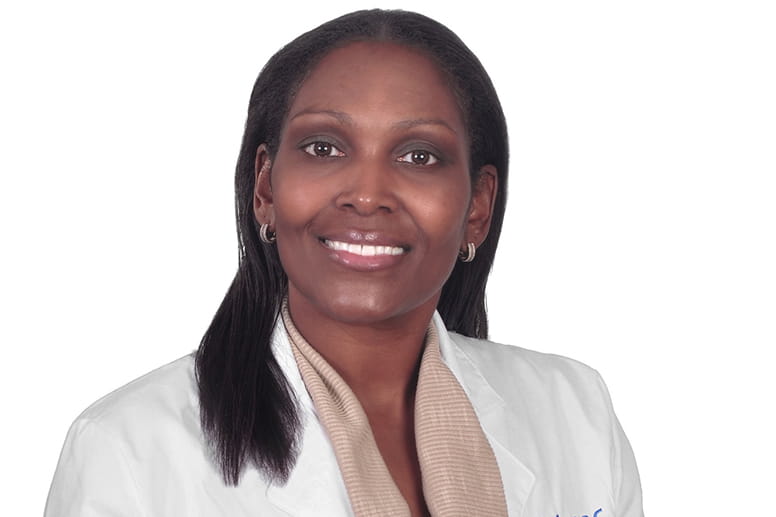 Geisinger Commonwealth School of Medicine
Elizabeth Zygmunt
Director, Media and Public Relations
Office: 570-504-9687
On Call: 570-687-9703
ezygmunt@som.geisinger.edu